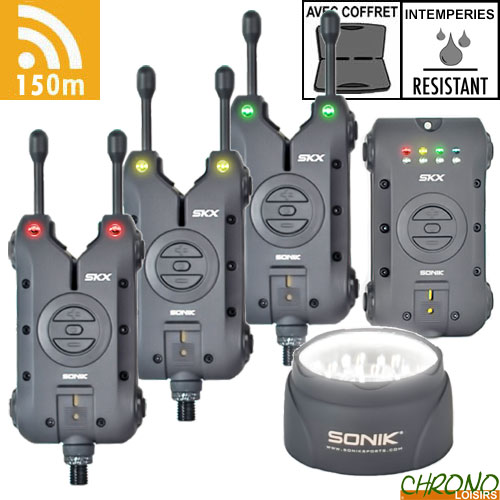 We are proud to offer Sonik products that have quickly gained a solid reputation for reliable performance and excellent value for money! Recognized worldwide, Sonik is one of the best references on the carp fishing market!
Coffret Sonik Centrale 3 Détecteurs SKX3 + Lampe
40
€
00
Coffret Sonik Centrale 3 Détecteurs SKX3 + Lampe
Coffret Sonik Centrale 3 Détecteurs SKX3 + Lampe
Le SKX Sonik® élève les performances du détecteur de touches à un nouveau niveau. Avec deux LED multicolores de 5 mm, vous pouvez choisir votre combinaison de couleurs préférée.
La fonction muet intelligente vous permet d'ajuster rapidement et silencieusement les indicateurs ou l'étanchéité des lignes et réactive automatiquement l'alarme au bout de 30 secondes. Le système de contrôle intuitif est simple et rapide à utiliser.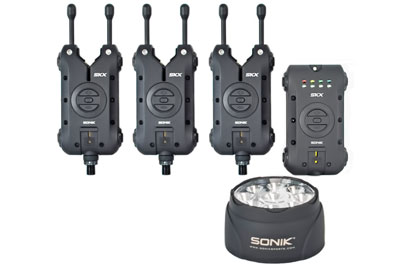 L'ensemble 3 + 1 est livré avec des capots d'alarme de protection et des oreilles snag bars amovibles. La conception entièrement résistante aux intempéries et l'électronique protégée garantissent que ces alarmes continuent de fonctionner dans les conditions les plus difficiles.
La lampe de biwy fournie comprend également une foule de fonctionnalités avec six réglages de délai et de luminosité différents. Elle peut fonctionner de manière totalement indépendante comme une lumière d'appoint standard ou lorsqu'elle est synchronisée avec les détecteurs de touche fournit un niveau d'éclairage supplémentaire.
Un canal de couleur peut également être affecté à chaque alarme afin que vous sachiez instantanément quel détecteur a été déclenché, et son placement est facile, grâce à l'usage du crochet ou de la plaque de fixation magnétique.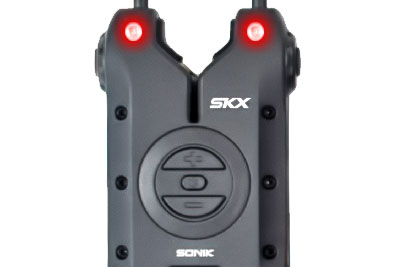 Deux voyants multicolores (rouge, vert, bleu, jaune, violet, blanc)
Six niveaux de sensibilité
Sept réglages de volume et de tonalité (y compris le mode silencieux)
Fonction muet intelligente à une touche
Démarrage silencieux
Prise de courant 2.5mm
Différenciation des touches retour
Fonction de sélection de couleur Nite-Lite
Alarme de batterie faible
Jusqu'à 150 m de portée
Nécessite 2 piles AAA
Boîtier double scellé et inserts caoutchouc pour les cannes
Livré avec 2 snag ears vissables et une housse de protection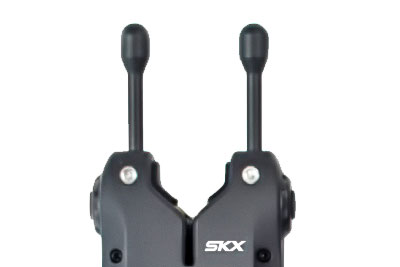 Spécifications du récepteur :
4 canaux, rouge-jaune-vert-bleu
LED dédiée pour l'indication de retour
3 modes (Lumière + Son) (Lumière + Vibreur) (Lumière + Son + Vibreur)
Correspondance de tonalité de détecteur automatique
Démarrage silencieux
Avertissement de batterie faible
Alarme antivol
Fonction torche intégrée
Point d'attache du cordon
Jusqu'à 150 m de portée
Nécessite 2 piles AAA
Fourni avec un support pour table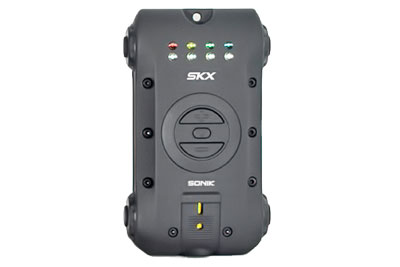 Spécification de la lampe de Bivvy :
Mode manuel marche / arrêt ou mode d'éclairage automatique lorsque le détecteur sonne
Six canaux de couleur (rouge, vert, bleu, jaune, violet, blanc)
Fourni avec attachement magnétique ou crochet pour biwy
Réglage de la luminosité (6 niveaux)
Réglage de temporisation (6 modes)
Avertissement de batterie faible
Nécessite 3 piles AA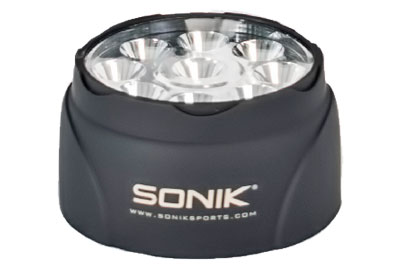 La lampe de biwy Sonik peut être synchronisée avec les détecteurs SKX3
Customers who bought this item also bought :