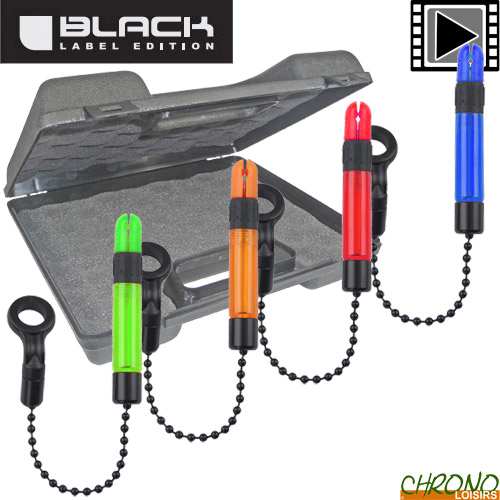 Fox is the largest distributor of specialized fishing tackle for carp. Who are the carp anglers who have never heard of products such as Swingers, FOX box systems, Microns. This is proof of a permanent desire for innovation and progress policy, both in design and in product development.
Coffret Fox Black Label 4 Hanger Slik Bobbins
14
€
60
Coffret Fox Black Label 4 Hanger Slik Bobbins
Coffret Fox Black Label 4 Hanger Slik Bobbins
L'indicateur de touche original Fox est toujours aussi performant qu'il y a 25 ans, que ce soit sur des départs subtils ou fulgurants. Que vous souhaitiez pêcher avec vos lignes détendues à courte distance ou au contraire tendues comme des arcs à distance extrême, vous êtes sûrs de trouver un swinger Fox qui vous corresponde !

Black Label Fox Hanger Slik Bobbins
Les Hanger Fox Black Label Slik Bobbins sont les derniers nés des bureaux d'études Fox.
Ils sont équipés d'un "line clip" qui maintient la ligne et bouge avec elle afin de vous donner une indication de touche visuelle très sensible.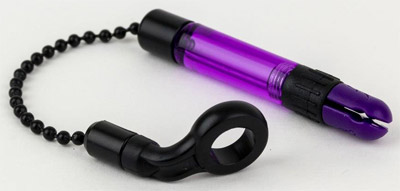 Il convient pour la pêche à longue distance comme celle à courte distance ainsi qu'à la pêche à ligne tendue ou détendue. La longueur de la chaîne est conçue pour s'adapter à tous les modèles de détecteurs du marché.
Le Hanger Slik Bobbins est compatible avec tous les accessoires pour indicateurs Fox Black Label. Le coffret est composé des Hanger Slik Bobbins de couleur vert, orange, rouge et bleu.
Coffret de Rangement Antichoc
Coffret (seul) de rangement antichoc pour le transport et la protection de vos détecteurs, écureuils, etc. Matériau PVC intérieur mousse de protection.
Dimensions : 220mm x 180mm x 60mm.
| Quantity | Ref | Name | + |
| --- | --- | --- | --- |
| 1 x | 210024 | COFFRET DE RANGEMENT ANTICHOC PM | |
| 1 x | 204296 | Black Label Fox Hanger Slik Bobbins | |
| 1 x | 204394 | Black Label Fox Hanger Slik Bobbins | |
| 1 x | 204294 | Black Label Fox Hanger Slik Bobbins | |
| 1 x | 204293 | Black Label Fox Hanger Slik Bobbins | |
Customers who bought this item also bought :