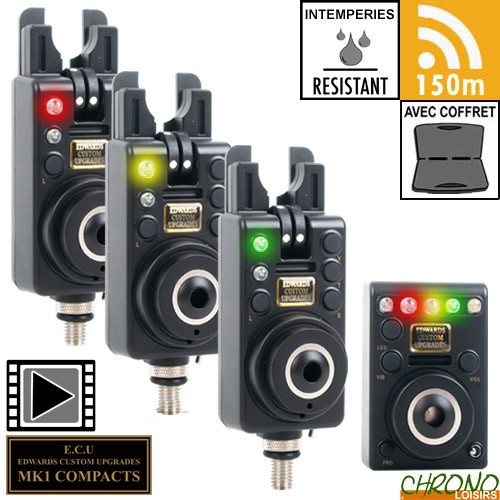 We're a familial UK company based in East Sussex with a passion for carp fishing, driven by a desire to produce top-end carp and specialist angling products. We don't create products for the mass market, instead, we design and build for our own carp fishing - and hopefully along the way pick up support from like-minded anglers who share our passion for using the very best carp fishing products.
Coffret E.C.U. Centrale 3 Détecteurs MK1 Compact
105
€
00
Coffret E.C.U. Centrale 3 Détecteurs MK1 Compact
Un design avant-gardiste, une robustesse indéniable au premier regard, des caractéristiques que l'on ne retrouve chez personne et une fiabilité à toute épreuve font des Compact MK1 E.C.U. des détecteurs de touches enviés, et utilisés par les plus grands pêcheurs et ceux à la recherche d'un allié fidèle en toutes situations !
Coffret E.C.U. Centrale 3 Détecteurs MK1 Compact
Mk1 compacts, des détecteurs de touches à la construction solide et robuste, et programmation facile avec des fonctionnalités conviviales spécifiques pour la pêche à la carpe.
Roulette de détection conçue pour maintenir parfaitement la ligne en place dans la gorge et éviter que celle-ci ne saute de la roulette.
Le MK1 Compact est un détecteur hyper polyvalent qui s'avère aussi idéal pour toutes les pêches continentales que pour la pêche en ligne détendue et les hangers type bobbins ultra légers.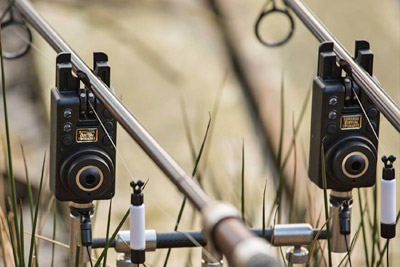 Senseur intelligent éliminant les fausses touches lorsqu'il est utilisé conjointement avec le récepteur.
Le récepteur à distance sera activé à la sensibilité maximale automatique si la vitesse de rotation de la roulette de détection augmente lors de la touche, même si l'alarme est réglée avec un réglage de sensibilité minimal afin de minimiser les faux bips créés par les contacts de ligne ou de mauvaises herbes dérivantes !!!!!!
Roulette de détection magnétique à 8 aimants jumelés pour une détection des touches incomparable. Spécifiquement conçue pour éliminer le saut de ligne sur la roue et éviter de ne pas enregistrer une touche.
Un gradateur d'intensité réglable sur 4 positions permet de définir la puissante d'éclairage des leds durant la touche.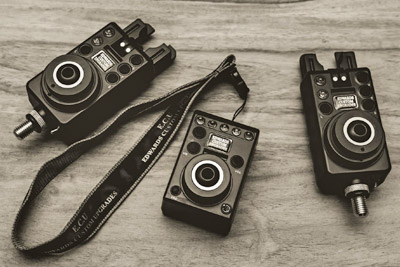 DETECTEURS :
10 réglages de volume, 16 réglages de tonalité et 5 réglages de sensibilité
4 réglages d'intensité des diodes
Led de mémorisation et led de touche
Oreilles de tempête réglables en hauteur et totalement amovibles
Ultra sensible pour la pêche ligne détendue
Pas de vis et rondelles de serrage crantées en acier inoxydable robustes et minces de série
Anneaux en caoutchouc pour l'alignement fournis
Fente pour isotope central et fentes pour isotopes verticaux de chaque côté de la canne
Le récepteur et les détecteurs de touches fonctionnent chacun avec une pile pp3 9 volts
Interrupteur on /off inox
Couleurs de diodes : Rouge, Jaune et Vert (mémorisation) - Led de touche : Rouge
Coffret de présentation, piles incluses
RÉCEPTEUR À DISTANCE :
Bouton d'activation de vibration
Bouton de réglage d'intensité de led
Bouton de volume
Interrupteur on/off inox
Emplacement isotopique central de 15mm x 3mm
Cordon amovible et agrafe mousqueton fournis
Bouton Program séparé pour une programmation facile du set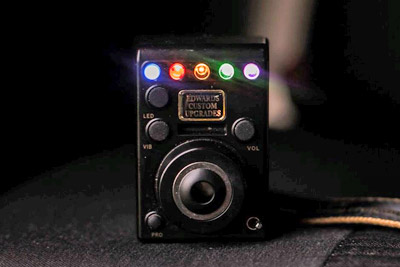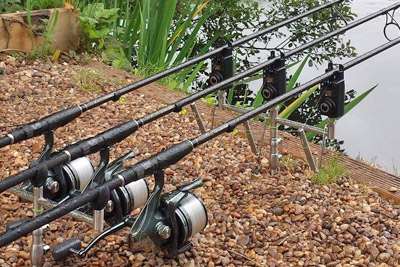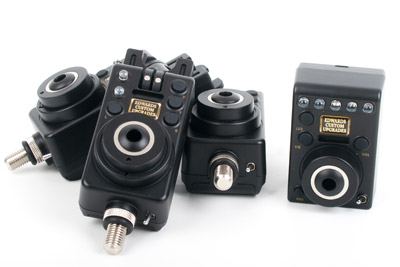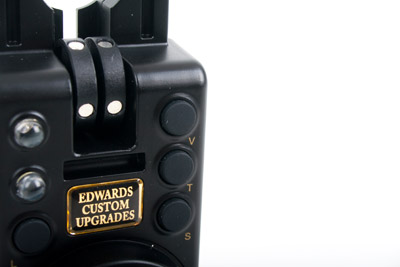 Roulette à 8 aimants jumelés pour une détection sans faille des touches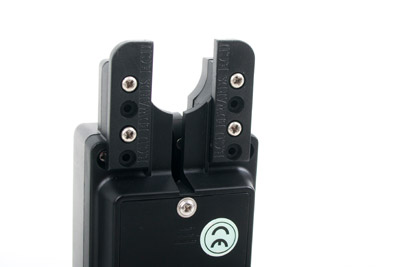 Oreilles réglables multiposition signées Edward Custom Upgrades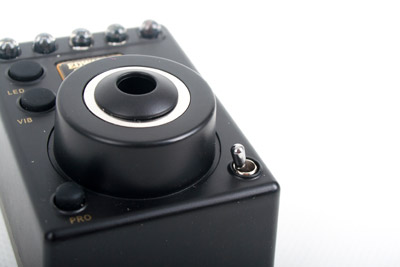 Interrupteur Inox sur les détecteurs et le récepteur
Customers who bought this item also bought :