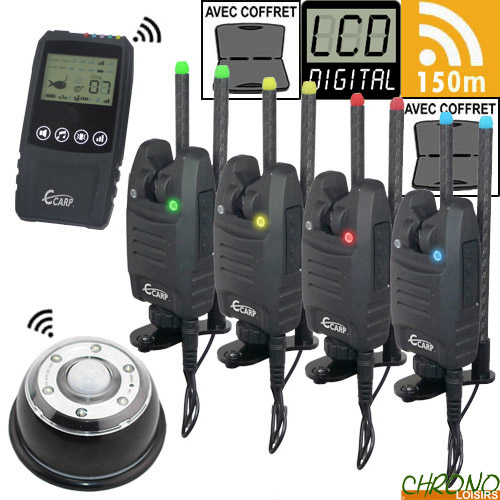 The Ccarp brand has been designed to offer an alternative solution to Carp anglers. It offers a range that meets 100% the needs of modern Carpists. The development of the range has been developed and finalized by specialist Carp anglers to guarantee users a response to their expectations.
COFFRET CCARP CENTRALE 4D LCD + 4 SNAG BAR ILLUMINATED + LAMPE
50
€
00
COFFRET CCARP CENTRALE 4D LCD + 4 SNAG BAR ILLUMINATED + LAMPE
Coffret Ccarp Centrale 4 détecteurs LCD + 4 Snag Bar Illuminated + Lampe
Coffret Ccarp Centrale 4 détecteurs LCD
Ce coffret détecteurs + centrale sans fil incorpore un système électronique totalement fiable et bénéficie des dernières innovation en terme de technologie digitale (Modèle déposé : 521739-17114).
Combiné avec un design compact, sobre et futuriste, le coffret LCD reprend toutes les caractéristiques indispensables, requises dans un coffret de détection.
Les détecteurs possèdent 3 niveaux de volume, 7 niveaux de tonalité et 4 niveaux sensibilité réglables, deux leds puissantes, une roue de détection lumineuse et une portée de 150m avec la centrale.
Les détecteurs possèdent une diode de veille intégré dans la roue de détection qui s'allument en l'activant manuellement.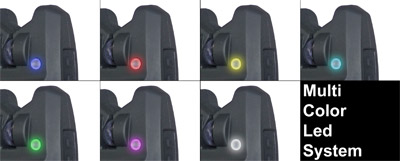 La diode située à droite du détecteur indique les touches « classiques » alors que la diode de gauche indique s'il s'agit d'une touche retour ou indique un niveau de batterie faible (lorsqu'elle clignote en blanc).
La couleur de la diode de droite est interchangeable par simple pression prolongée sur le bouton W et vous laisse le choix parmi 7 couleurs (blanc/bleu/rouge/vert/violet/jaune/cyan) afin de vous permettre de personnaliser vos détecteurs.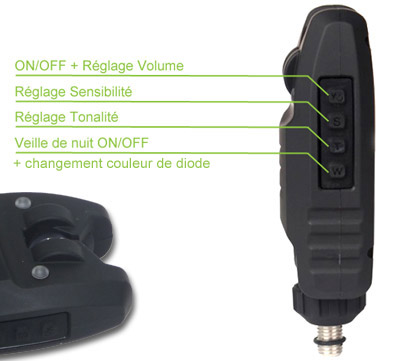 La principale innovation du coffret vient de son récepteur de centrale. De la taille d'un téléphone portable, il possède un écran LCD qui vous permet une analyse complète de chaque élément, tel que le niveau de batterie, le signal de la portée de chaque détecteur, le nombre de tour effectué par la roue de détection ou encore si il s'agit d'une touche retour ou d'un départ classique.
En plus de toutes ses caractéristiques, la centrale est pourvu de boutons tactiles qui permettent de gérer les 3 niveaux de volume, le mode vibreur et les 6 niveaux de tonalité du récepteur.
DETECTEURS :
3 niveaux de volume
7 niveaux de tonalité
4 niveaux de sensibilité
Différenciation des touches retours
Roue de détection équipé d'une diode de veille
Prise pour accessoires lumineux
7 couleurs de diode possible
Fonctionne avec 3 piles AAA (non fournis)
Résistance absolu aux intempéries
Indicateur de batterie faible
Design compact et futuriste
Pas de vis inox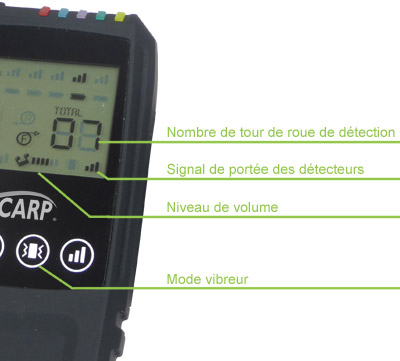 CENTRALE :
3 niveaux de volume
6 niveaux de tonalité
Mode vibreur
Écran LCD
Indicateur de batterie faible
Temporisation 20 secondes
Portée : 150 mètres (variable selon l'environnement)
Touche tactile sur la façade
Fonctionne avec 3 piles AAA (non fournis)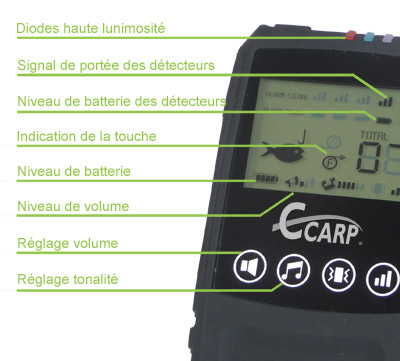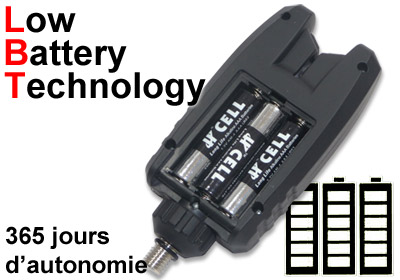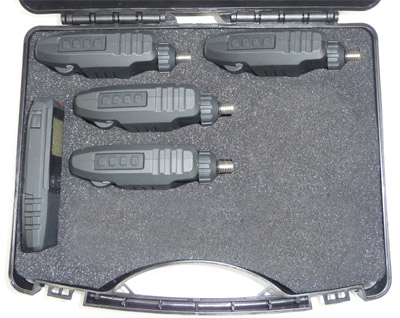 Système Anti Ejection Ccarp Snag Bars Carbon Illuminated (les 4)
Système sobre et pratique, conçu pour augmenter la sécurité de vos cannes lorsque vous pêchez par grand vent, en extrême bordure ou encore avec des angles de ligne très obtus (Modèle déposé : 513153 687683).
Il est réalisé en carbone afin de garantir légèreté mais robustesse si la canne doit sauter du détecteur.
Le Snag Bars Carbon Illuminated doit être monté sur l'arrière du détecteur pour un meilleur logement de la canne et sa largeur est compatible avec n'importe quel diamètre de canne.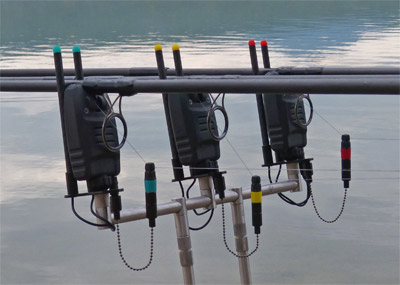 La grande particularité de ce modèle provient du fait que l'extrémité de chaque barre est équipée d'une diode pour vous permettre de facilement localiser vos cannes dans la nuit.
L'alimentation des diodes est assurée par une prise Jack 2.5mm qui se branche sur la prise accessoire lumineux de vos détecteurs.
Pour réduire leur encombrement lors de vos déplacements et limiter les risques de casse dans votre trousse à buzz bar ou votre sac à rod pod, les tiges peuvent être dévissés.
Lot de 4.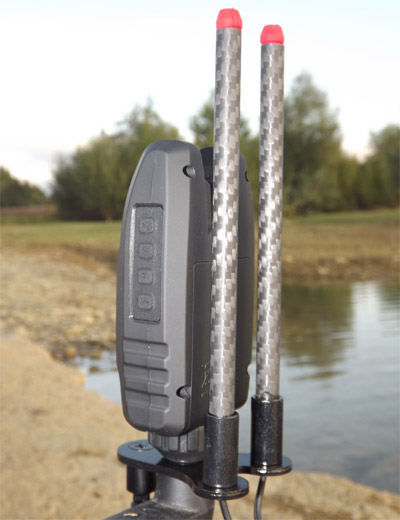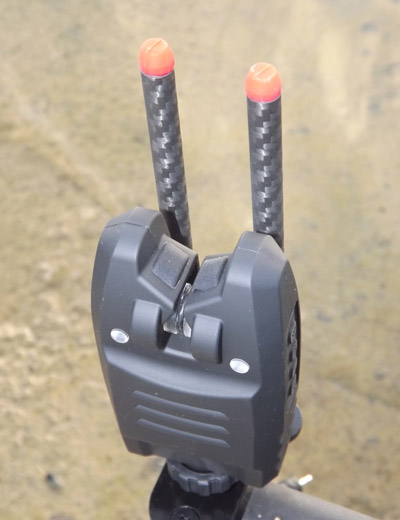 Lampe Ccarp Intelligent Light System
Au premier coup d'œil, la lampe CCarp ILS (Intelligent Light System) ressemble à un lampe de biwy traditionnelle, mais son système électronique en renferme bien plus !
En effet, cette lampe possède un récepteur qui lui permet de recevoir les signaux des détecteurs en temps réel, faisant ainsi de cette lampe un vrai récepteur de centrale lumineux.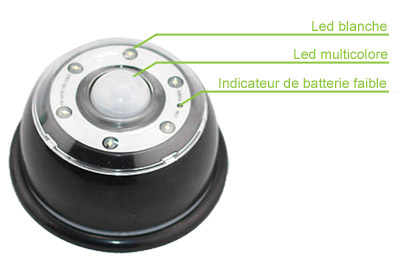 Elle est équipé de 6 Leds blanches haute intensité qui s'allument automatiquement en cas de touche ainsi que d'une Led centrale multicolore qui s'allume de la même couleur que le détecteur concerné par la touche.
Sa plaque aimantée vous permettra de facilement l'installer sur la paroi de votre biwy et son indicateur de batterie faible vous évitera bien des désagréments.
La lampe fonctionne avec 3 piles 1.5V AA (non fournies).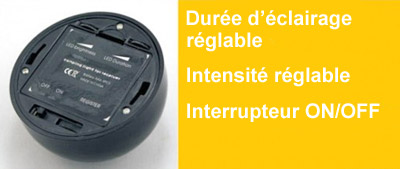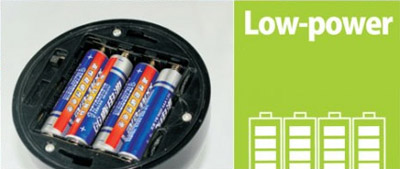 Customers who bought this item also bought :