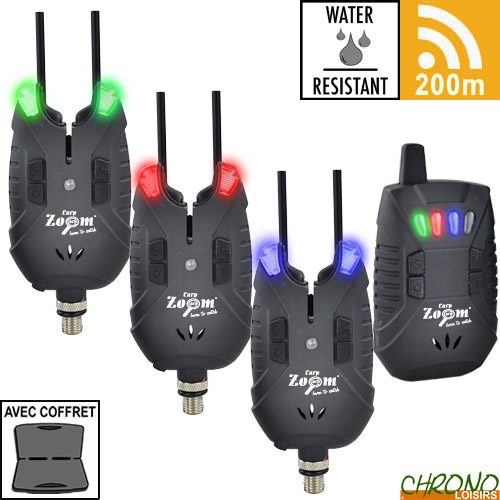 CarpZoom is a new brand in the field of fishing equipment and baits. In order to tackle the European market, CarpZoom is surrounded by a group of experts with strong experience in the fishing industry. This aims to provide end consumers with an improved and wider product range year after year.
Coffret Carp Zoom Centrale 3 Détecteurs Satellite
20
€
10
Coffret Carp Zoom Centrale 3 Détecteurs Satellite
Coffret Carp Zoom Centrale 3 Détecteurs Satellite
Fabriqué dans un plastique résistant au intempéries et au revêtement "soft touch" ces détecteurs séduiront de nombreux carpistes souhaitant faire l'acquisition d'un coffret centrale + 3 détecteurs sans avoir à casser leur tirelire.
Vous trouverez sur ceux-ci de nombreuses fonctions tel que le réglage de la sensibilité, de la tonalité, du volume et une tonalité distincte pour les touches retour.
La présence de systèmes anti-éjections amovibles, est un vrai plus car désormais même lors d'un départ violent votre canne ne sautera plus du rod pod ou de son pique.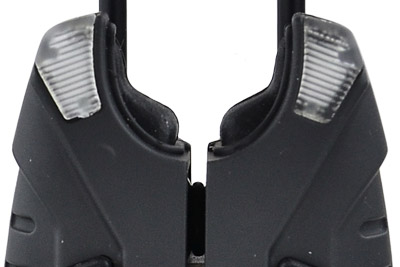 Grâce à la technologie de lumière LED, vos détecteurs ne consommeront que très peu d'énergie ce qui vous permet de ne pas avoir à changer de piles constamment.
Afin de pouvoir les équiper d'accessoires lumineux tels que des hangers ou des swingers, vous trouverez sur les détecteur une prise Jack en 2.5mm.
En ce qui concerne la centrale, elle est équipe de quatre LEDs haute visibilité (rouge, jaune, verte et bleu) ainsi que d'un mode muet.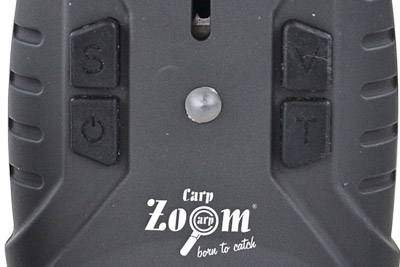 La portée de transmission des détecteurs à la centrale peux aller jusqu'à 200 mètres (varie en fonction des conditions) ce qui vous permet de pêcher tout type de postes mêmes ceux ou vous ne pouvez pas avoir un accès direct à vos cannes.
Un détecteur jaune est disponible séparement pour les pecheurs souhaitant pêcher à 4 cannes.
Design compact
Revêtement de finition caoutchouc soft touch
Signal longue portée (200m en fonction des conditions)
Sensibilité, volume et tonalité réglables
Distinction de touche retour
LED haute luminosité
Longue autonomie de la batterie
Prise pour accessoires lumineux en 2.5mm
Sélection du mode muet sur le récepteur
Clip de ceinture sur le récepteur
Livré avec un coffret de rangement
Fonctionnent avec des piles AAA 1,5V (non incluses)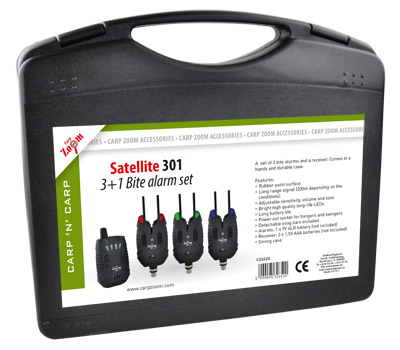 Customers who bought this item also bought :