Carp Spirit propose operational and durable carp products. Meet the complete range of braids, luggage, bed and level chairs, shelters and bite indicators.
Coffret Carp Spirit Centrale HDR5 3 Détecteurs HD5
80
€
00
Coffret Carp Spirit Centrale HDR5 3 Détecteurs HD5
Coffret Carp Spirit Centrale HDR5 3 Détecteurs HD5
Le coffret HDR5/HD5 de Carp Spirit est l'aboutissement de plus de 2 ans de conception, de développement et de tests par le Team Carp Spirit.
Conçue complètement à partir de 0 en utilisant le procédé CAD (Computer Aided Design), cette série de détecteurs couvre l'ensemble des besoins du pêcheur de carpes.
Elle est entièrement fabriquée avec des composants de très haute qualité et est conçue pour durer et être utilisée durant des années sans problèmes.
Vous trouverez dans cette gamme, des produits avec un design et des caractéristiques innovantes comme la double tonalité, la LED multicolore ainsi que de nombreuses autres innovations signées Carp Spirit.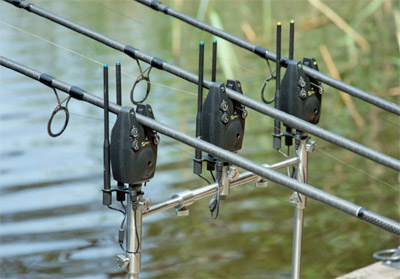 Double son exclusif Carp Spirit
Touche à revenir différenciée sur le détecteur
LED ultra lumineuse et de longue portée
LED multicolore avec 6 coloris possibles : rouge, vert, bleu, jaune, violet et blanc
Design compact combiné à des matériaux ergonomiques
Sensibilité réglable
Volume et tonalité réglables
Mode de nuit manuel utilisant une diode spéciale de longue durée et à faible consommation d'énergie
Illumination de la LED durant 20 secondes après une touche
Prise jack pour balancier lumineux
Alerte de batterie faible à la fois sur l'indicateur et la centrale
Fonction mémoire des paramètres à la fois sur les indicateurs et la centrale une fois ceux-ci éteints
Portée : environ 150 m dans les secteurs non perturbés
Fonction vibration sur la centrale
Fonction anti-vol sur la centrale, si quelqu'un coupe le détecteur il y aura un bip sur la centrale
Etanche aux intempéries
Bâti fabriqué en matériau ABS antichocs
Revêtement spécial anti-rayures sur le détecteur et la centrale
Le détecteur et la centrale fonctionne avec une pile de 9 V (non fournies)
Connexion des piles par cosses pour le détecteur et la centrale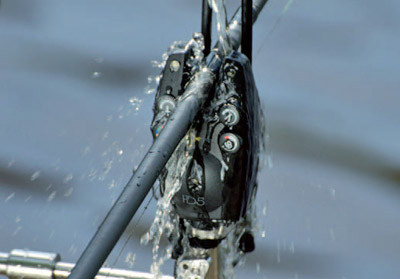 Les détecteurs sont conçus pour résister aux intempéries.
Coque de protection rigide fournie avec chaque détecteur.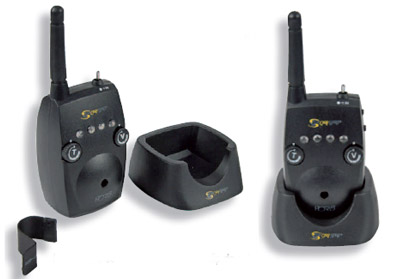 Centrale HDR5 avec son support de table et clip de ceinture.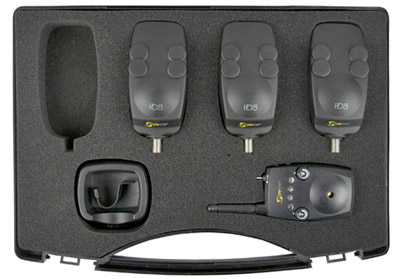 Livré dans un coffret de protection anti-choc.
Customers who bought this item also bought :