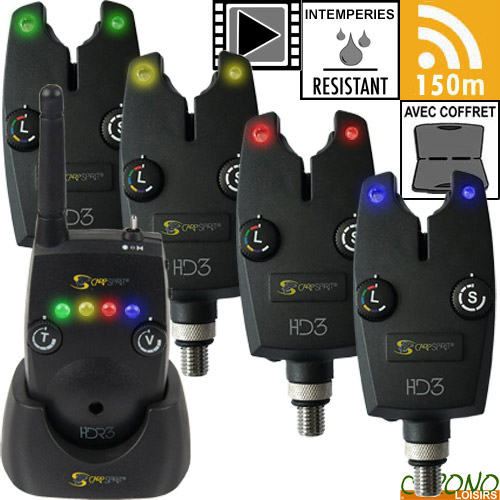 Carp Spirit propose operational and durable carp products. Meet the complete range of braids, luggage, bed and level chairs, shelters and bite indicators.
Coffret Carp Spirit Centrale HDR3 4 Détecteurs HD3
45
€
00
Coffret Carp Spirit Centrale HDR3 4 Détecteurs HD3
Coffret Carp Spirit Centrale HDR3 4 Détecteurs HD3
HD3 : petit, discret et silencieux: il a tout d'un grand !
Le nouveau détecteur Carp Spirit HD3 est le plus petit et le plus compact des détecteur de touche de la gamme Carp Spirit.
Sa petite taille a été rendu possible en enlevant le traditionnel haut-parleur frontal et en laissant la tache du son à la centrale sans fil HDR3.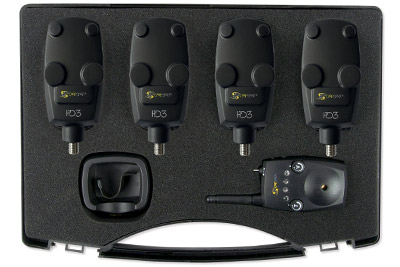 Malgré sa petite taille, le HD3 comporte toutes les options possibles: sensibilité réglable, 6 couleurs de diode, mode nuit et prise jack pour balancier lumineux.
Avec sa grande fiabilité, la longue durée de la batterie, un bâti renforcé en ABS antichoc, le HD3 offre toutes les caractéristiques de détecteurs plus volumineux et plus chers.
Le codage digital variable permet d'ajouter des détecteurs et de les associer à la centrale HDR3.
Design ultra compact et ergonomique
LED à 6 couleurs réglables: rouge, vert, jaune, pourpre, bleu et blanc
Sensibilité réglable
Mode nuit utilisant une diode basse consommation
LED de touche ultra puissante
Illumination de la LED pendant 20 sec à la touche
Prise jack pour balancier lumineux
Alerte de batterie faible sur l'indicateur et la centrale
Fonction mémoire des paramètres sur les indicateurs et la centrale, même éteints
Bouton ON/Off
Portée de 100-150m en terrain dégagé
Code unique, pas d'interférences avec d'autres usagers possible
Fonction vibration et silence sur la centrale HDR3
Pas de vis en inox
Clip de ceinture et support de table
Bâti en ABS haute résistance
Protections de canne anti dérapantes
Coque de protection incluse
La centrale HDR3 utilise une batterie 9V (non fournie)
Le détecteur HD3 utilise une batterie 12V V23GA (non fournie).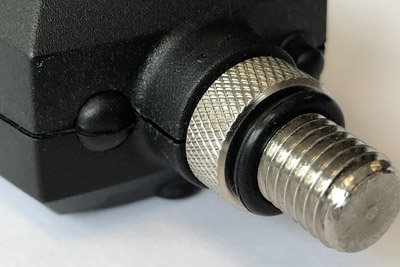 Bâti en matériaux ABS antichocs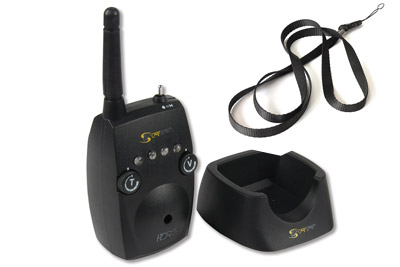 Centrale livrée avec son support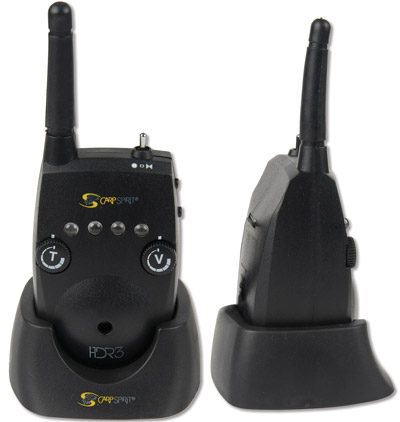 Design compacte combiné à des matériaux ergonomiques
Customers who bought this item also bought :