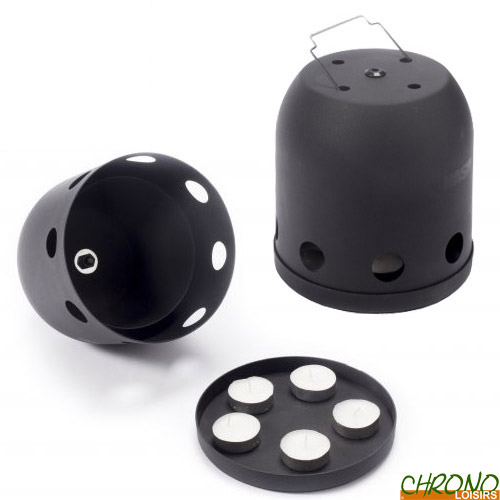 For the purchase of this item, discover your gift !
Today Nash is the largest brand dedicated to carp fishing, translating into high quality products the desires and needs of fishermen, a leading brand in the UK as well as in Europe and around the world for carp anglers from 32 different countries! Nash: Innovators from the beginning.
CHAUFFAGE NASH BANK LIFE BIWY HEATER
CHAUFFAGE NASH BANK LIFE BIWY HEATER
Chauffage Nash Bank Life Biwy Heater
Avec le Bank Life Biwy Heater, vous n'aurez plus besoin de maintenir la porte ouverte de votre biwy par précaution lorsque vous brulez du gaz !
Les chandelles, à l'intérieur de la chambre centrale du produit, chauffent l'air et votre matériel, vous maintenant au chaud même en hiver.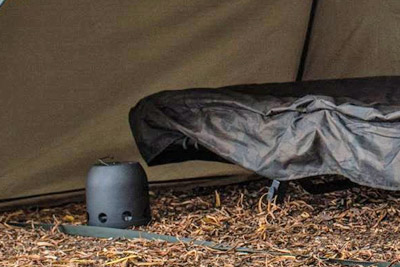 Un accessoire pensé pour la sécurité, après trop d'accidents avec des réchauds à gaz utilisés, malgré les avertissements, pour chauffer des biwys.
Lorsque vous utilisez ce produit, un détecteur de monoxyde de carbone ne le détecte même pas! C'est le chauffage de biwy le plus sûr, et aussi le plus économique à l'usage.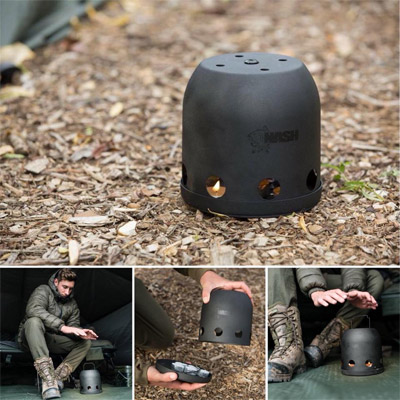 Pendant les tests, alors que la température extérieure était de -1°C, le Biwy Heater a maintenu la température à l'intérieurdu biwy à un plaisant 10°C! Lorsque la température extérieure est un peu plus clémente, votre biwy devient très agréable à vivre.
Vendu aussi avec 5 bougies, dont la durée de chauffage est environ de 4/5 heures chacune, et des bougies plus durables sont aussi disponibles sur le marché. Coût approximatif pour chauffer un biwy pendant 12 heures : un Euro!
Dimensions : 16cm x 16cm - Poids : 1kg
Customers who bought this item also bought :