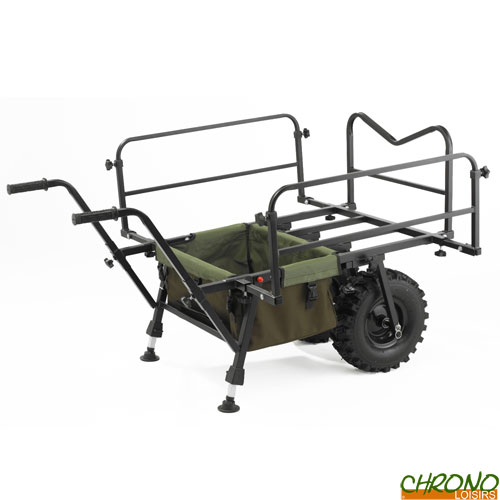 The Pelzer brand makes it a point of honor to offer robust, reliable and functional products, so that each session brings you even more pleasure and success! We are proud to offer you Pelzer products exclusively on the French market! And to all European carpanglers !
CHARIOT PELZER EXECUTIVE TROLLEY
40
€
00
CHARIOT PELZER EXECUTIVE TROLLEY
Chariot Pelzer Executive Trolley
Super robuste et conçu avec deux roues larges et crantés, c'est le chariot dont de nombreux carpistes rêvaient.
Il est équipé d'un bac amovible en Nylon 420D qui vous permettra de facilement ranger les petites affaires que l'on ne sait jamais où caser sur le chariot pour ne pas les voir tomber en allant sur le poste.
Afin de facilement le transporter, les roues et les poignées sont amovibles pour vous permettre un stockage facile dans le coffre de votre véhicule.
Le Executive Trolley est extensible en largeur et en hauteur pour vous permettre de charger sans problème de matériel nécessaire pour votre session.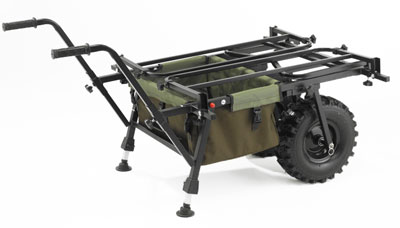 Chariot aux dimensions généreuses.
Extensible en hauteur et en largeur.
Châssis renforcé en aluminium.
Pieds orientables équipés de coupelles anti boue.
Roue crantés de grande taille pour passer dans les endroits les plus accidentés.
Excellente stabilité.
Bac amovible par clips pour le rangement des petits accessoires, vêtements, etc...
Bac 100% Nylon 420D
Dimensions : 137cm x 70cm x 83cm (+ extension de 30cm en hauteur et en largeur) - Poids : 24 kg.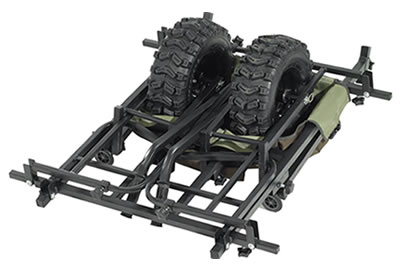 Charriot 2 roue avant
Customers who bought this item also bought :