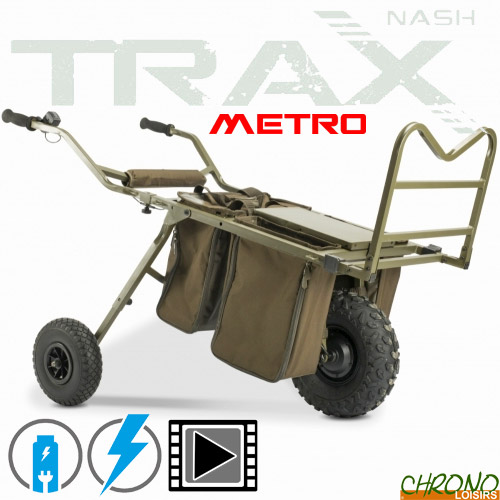 Today Nash is the largest brand dedicated to carp fishing, translating into high quality products the desires and needs of fishermen, a leading brand in the UK as well as in Europe and around the world for carp anglers from 32 different countries! Nash: Innovators from the beginning.
Chariot Electrique Nash Trax Metro Power Barrow
98
€
00
Chariot Electrique Nash Trax Metro Power Barrow
Chariot Electrique Nash Trax Metro Power Barrow
Projettez-vous dans le futur du transport de matériel carpe, et dites adieu à la sueur et au mal de dos lors des plus longues marches en direction des postes les plus lointains !
Basés sur les cadres de nos célèbres chariots Evo et Metro MK2, avec l'addition d'un moteur 24 volts à variateur de vitesse de 150 watts, les Trax Power Barrows vous procurent une propulsion ajustable pour coller parfaitement au terrain et vous permettre de couvrir des distances importantes sans effort.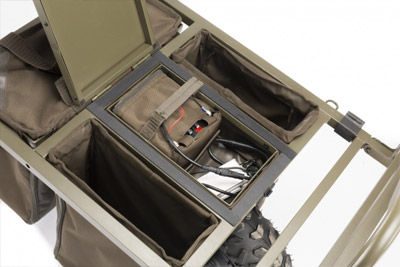 Les deux modèles sont équipés de roues arrières amovibles, et vous permettent même d'oublier le poids et l'équilibrage d'un chariot et de son chargement - Guidez simplement votre chargement où vous désirez qu'il aille, et ajustez votre vitesse !
Les deux batteries de 12 volts sont situées au milieu du cadre, et le moteur fait partie intégrante de la roue, ce qui donne un équilibrage parfait.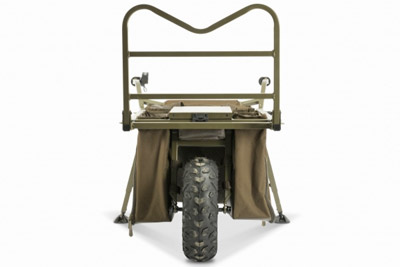 Vous gardez l'option d'utiliser le chariot sans moteur pour de courtes distances ou pour conserver la charge de la batterie. Le cablage est interne au cadre, et une boite de contrôle étanche permet une performance égale par tous les temps.
Les deux modèles sont fournis avec des sacs de stockage situés sous le chariot, un chargeur, un sac à batteries et un kit de roues arrières.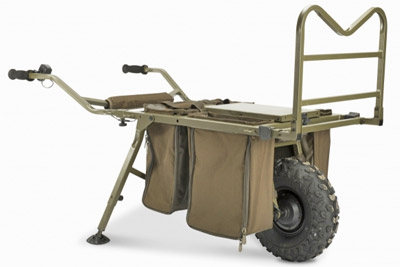 Propulsion par batteries 24 volts acide-plomb
Variateur de vitesse
Choix possible entre une utilisation avec ou sans moteur
Moteur placé dans la roue avant, et montage central des batteries, pour un équilibre parfait
Vendu avec un kit de roues arrières pour la stabilité et la sécurité du chargement
Cadre en acier haute résistance avec points d'attache pour sangles et sandows
Trois sacs situés sous le chariot, avec accès zippés faciles de côté
Pieds arrière anglés avec coupelles anti-boue pour une grande stabilité
Système de blocage à ressort pour la hauteur des pieds
Poignées ergonomiques à toucher doux
Dimensions :
Surface de chargement : 80cm (L) x 50cm (l) mais extensible à 102cm x 50cm
Grand carryall sous le cadre : 31cm (h) x 43cm (l) x 24cm (profondeur)
Deux carryalls sous le cadre : 31cm (h) x 12cm (l) x 24cm (profondeur)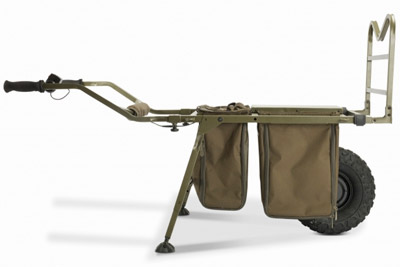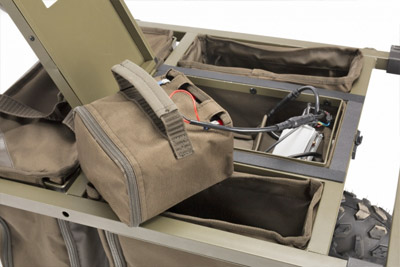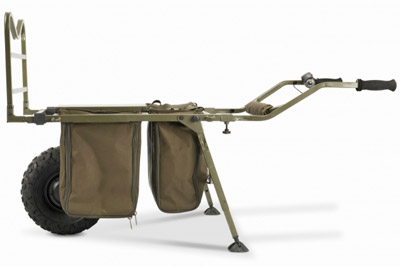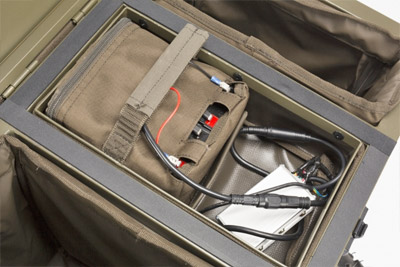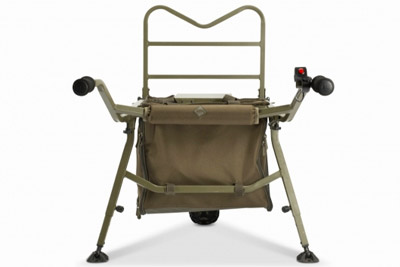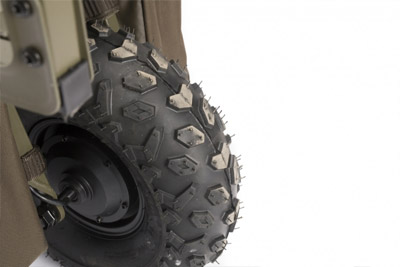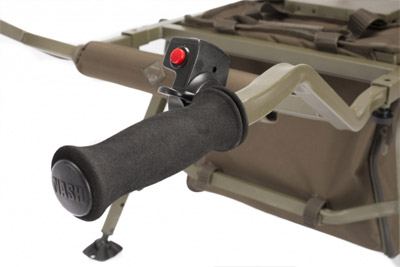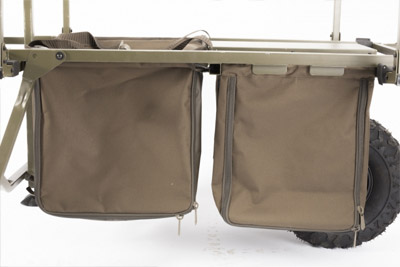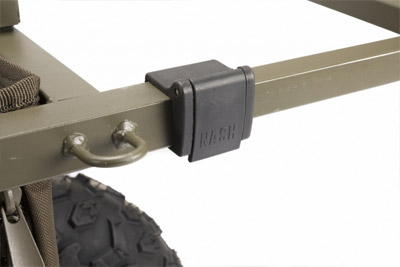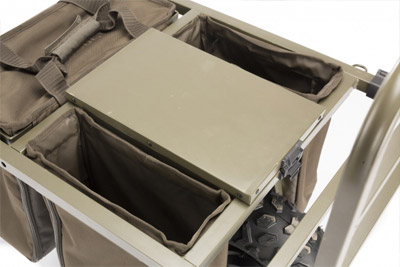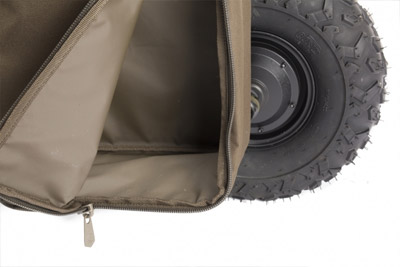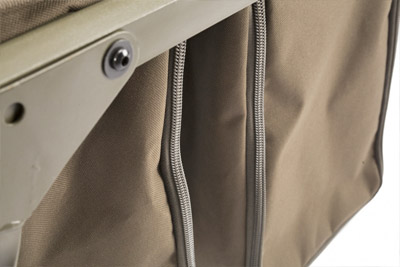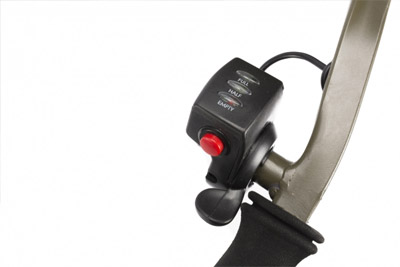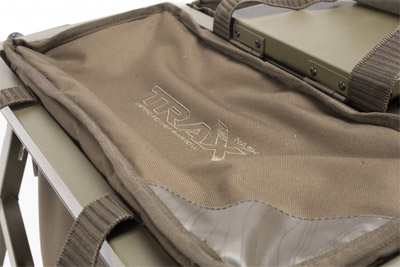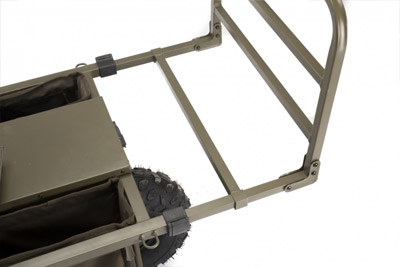 Customers who bought this item also bought :