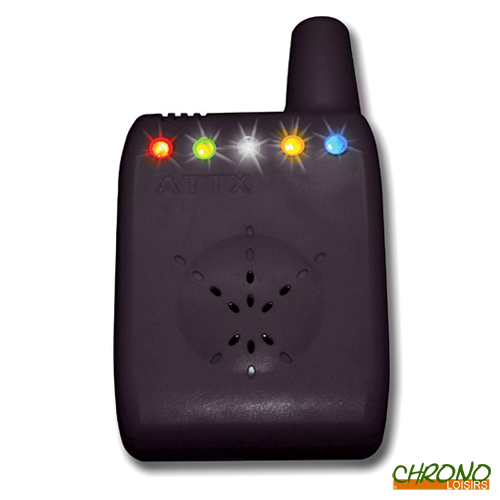 ATT was the first brand on the market to offer silent sensors with receiver on the market. The sound is where you need it: on you with the receiver and not at the water's edge! ATTs detectors only work with the V2 ATTx central receiver with a range of 200m. These are the smallest detectors on the market (with integrated transmitter), the most reliable and the best ... according to the British carp anglers!
Centrale ATT V2 ATTX Deluxe Receiver
10
€
00
Centrale ATT V2 ATTX Deluxe Receiver
Centrale ATT V2 ATTX Deluxe Receiver
Le récepteur ATTx V2 DELUXE est incontournable pour utiliser les détecteurs de touches ATTs.
Il est pourvu de 5 leds et fourni avec un jeu de 3 lentilles de couleurs différentes afin de vous permettre de personaliser les leds de votre récepteur en fonction de la couleur de vos détecteurs.
Système de double programmation par canal permettant d'utiliser jusqu'à 10 détecteurs par centrale. 10 paliers de volume programmable, 20 possibilités de tonalités programmable par canal.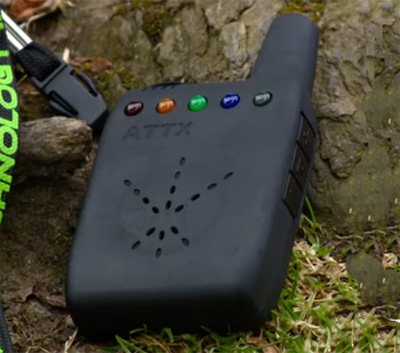 Antenne longue portée augmentant la distance de fonctionnement de la centrale aux détecteurs par rapport à la version classique, notamment en cas de végétation abondante.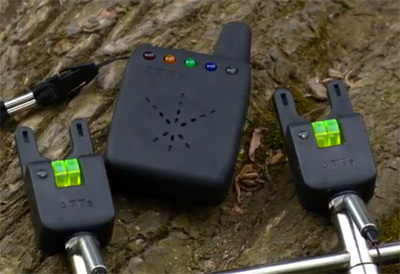 Finition douce en caoutchouc
Longévité des batteries améliorée
Alerte niveau de batterie faible et de l'allumage de la dernière LED
Compatible avec les nouveaux et futurs produits ATT
Fonction vibreur, interrupteur marche arrêt
Etanchéité renforcée, fonctionne même sous l'eau


Fonctionne avec pile AA (non fournie).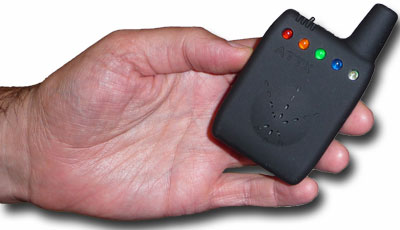 Customers who bought this item also bought :