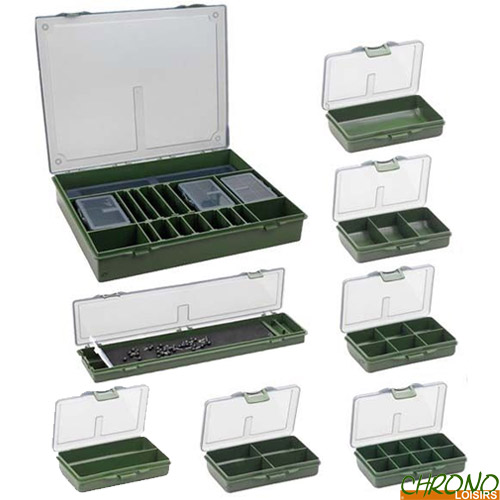 The Ccarp brand has been designed to offer an alternative solution to Carp anglers. It offers a range that meets 100% the needs of modern Carpists. The development of the range has been developed and finalized by specialist Carp anglers to guarantee users a response to their expectations.
CCARP COMPLETE TACKLE BOX GM
6
€
00
CCARP COMPLETE TACKLE BOX GM
Ccarp Complete Tackle Box GM
Tidying up your accessories is the basis of a successful fishing party!
Indeed, what's more unpleasant in the middle of the night than having to look for a misplaced accessory when you have only one desire, that of tightening your cane as quickly as possible in the hope of making a new start.
This very complete box (supplied with 6 compartmented boxes + 1 hooklink box) will allow you to store efficiently all your small mounting accessories.
Detail of the elements provided :
1 large box : 365mm x 300mm x 55mm
1 mini box 1 case : 105mm x 65mm
1 mini box 2 cases : 105mm x 65mm
1 mini box 3 cases : 105 x 65mm
1 mini box 4 cases : 105 x 65mm
1 mini box 6 cases : 105 x 65mm
1 mini box 8 cases : 105 x 65mm
1 hooklink box : 340mm x 80mm x 25mm
1 compartment separator kit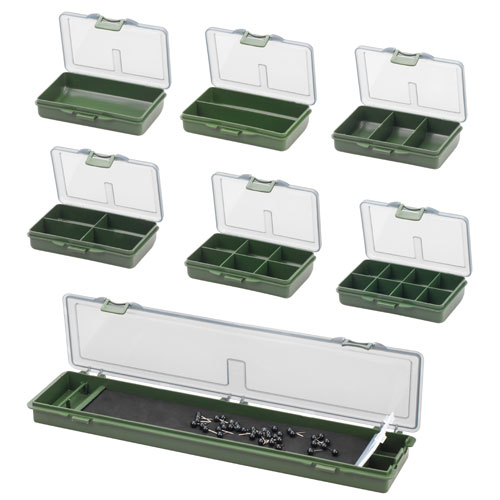 Customers who bought this item also bought :