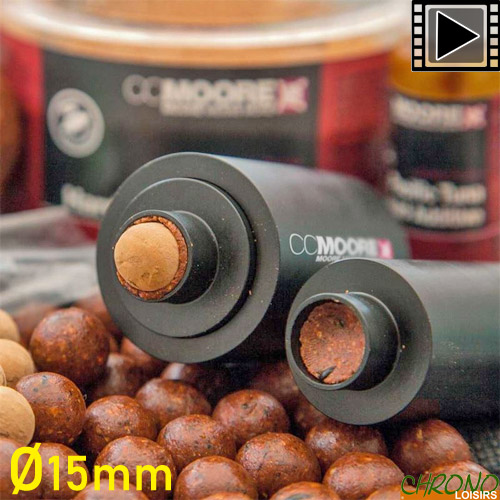 Invest in the future, invest in quality... this is the motto of CC Moore. The result of our customers is our main concern, we invest in depth to increase the diversity of our range, to meet the growing demand and deliver the best baits possible.
CC Moore Cork Ball Roller 15mm
7
€
00
CC Moore Cork Ball Roller 15mm
CC Moore Cork Ball Roller 15mm
Giving unrivalled Cork Ball Hook Bait perfection every time.
After months of product development and testing, our eagerly awaited cork ball pop up roller is now ready to be released. This outstanding little tool is the brainchild of highly respected angler and long-term user of and friend to CC Moore, Greg Alexander and is in our opinion a real game changer for thinking anglers who strive for perfection.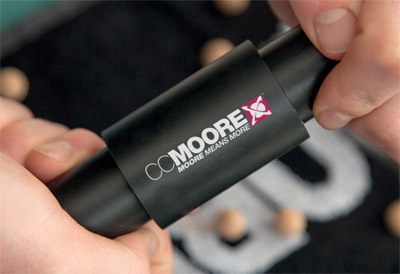 Automatically selecting the correct amount of paste, it rolls identical baits with a perfectly centred cork ball and no air gaps; essential for optimum rig performance and total hook bait confidence.
As well as quickly and easily making perfect Cork Ball Pop Ups, this roller really can do so much more.
Cork Ball Pop Ups & Wafters
Quickly and easily rolls identical cork ball pop ups or wafters every time; vitally important for fine-tuning your rigs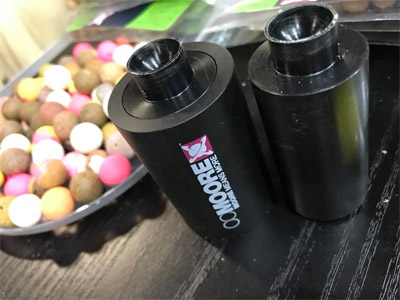 Bottom Baits
This tool makes rolling bottom baits or paste balls both fast and simple without the need of a rolling table and paste gun.
Custom Specials
Roll your own Northern Special, Dairy Supreme or Live System Cork Ball Pop Ups, or another unique fish-catching hookbait. Even 'food bait' hookbaits with fluoro spots for visual attraction, half/half coloured baits and many more options are now simple. The options are truly endless……
Rollers are available in 12mm, 15mm and 18mm size. Each roller comes with a set of usage guidelines.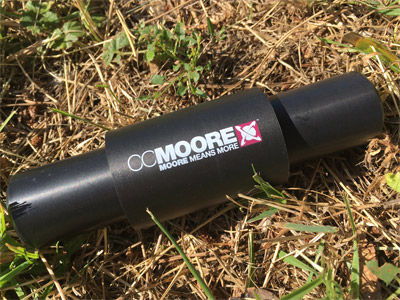 Crack one medium egg into a bowl.
Add chosen flavour.
Mix thoroughly.
Sieve hard hook bait mix to remove all coarse objects.
The mix will be fine and easy to roll.
Pour liquid mix into a bowl.
Add several teaspoons of hard hook bait mix into liquids.
Mix vigorously.
Add more mix one teaspoon at a time.
Until mix stiffens to form a soft, sticky paste.
Knead paste in hands until evenly mixed.
Put paste in plastic bag, seal and leave to stand for 30 minutes.
After 30 mins, pinch off lump of paste to roll.
Place spare paste in a sealed bag and freeze for future use.
Before rolling, add a little oil to stop paste drying out.
Fill each cup with paste to just below lip.
Press corkball dead centre into cylinder with sleeve as shown
Lift sleeve to halfway and insert second cylinder into sleeve until two paste-filled cups meet.
Push cylinders together and rotate back and forth whilst applying inward pressure.
Once hook bait is formed, hold Roller as shown and rotate top cylinder several times.
Lower sleeve and remove ejected paste while rotating cylinder.
Ease hook bait out and roll in hands to finish.
If paste dries out during rolling, add water to moisten.
Bring water to the boil.
Turn off gas until water goes flat and leave for 30 seconds.
Introduce baits stirring continuously.
For 20-40 seconds.
Place baits on fabric and turn occasionally whilst drying for 2-4 days.
Varying corkball size will determine the degree of buoyancy.
For perfect matching food bait corkball pop-ups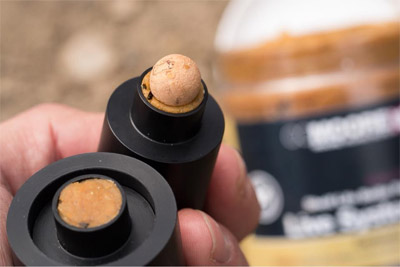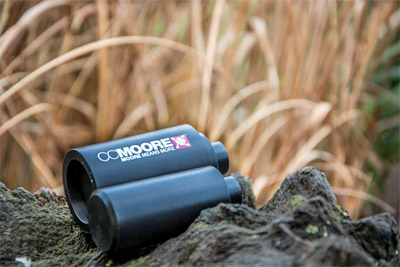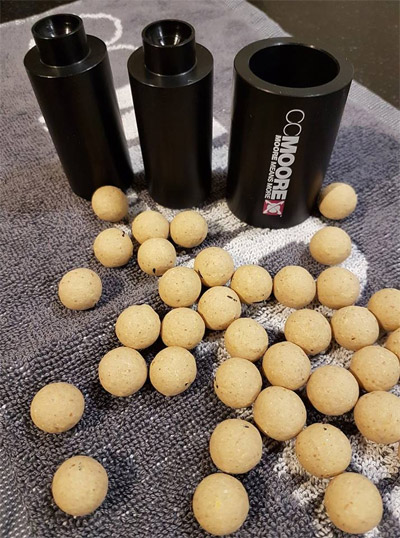 Customers who bought this item also bought :