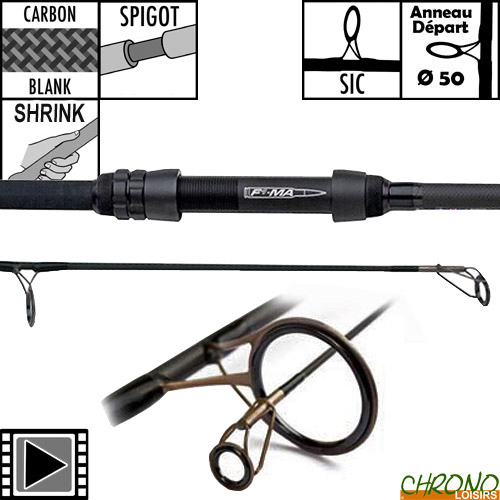 Century lives to push the boundaries of performance. Our rods are manufactured in a state of the art factory based in the UK that is equipped with the most up to date technology and machinery. We are in our fourth decade of investment in research and design purely focused on making the finest tackle.
CANNE CENTURY FMA-2 50MM 13' 3-5OZ FULL SHRINK
175
€
00
CANNE CENTURY FMA-2 50MM 13' 3-5OZ FULL SHRINK
Canne Century FMA-2 50mm 13' 3-5oz Full Shrink
La Century FMA (Force = Mass x Accélération) est une canne dont la conception a été aprouvée par les meilleurs lanceurs au monde dans le domaine de la compétition.
Cette technologie leur a permis de battre des records de distance dans les catégories 4oz (113gr), 5oz (141gr) et 6oz (170gr).
Bien que cette technologie est initialement été conçue pour la compétition, cette version « grand public » a été adaptée et ajustée afin de répondre aux attentes des carpistes pour que la canne offre un aspect plus progressif lors des combats et puisse permettre aux pêcheurs de prendre beaucoup de plaisir.
La FMA a nécessité des évolutions majeures dans sa conception ! En effet, afin d'obtenir les performances requises, Century a dû réaliser un talon dont le conicité était neutre, contrairement aux blanks « classics » qui eux sont coniques.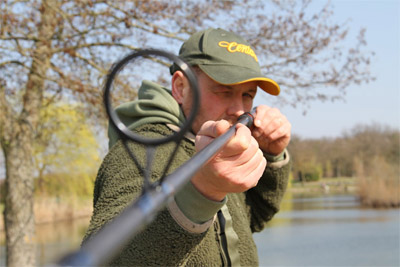 En plus d'avoir un talon relativement fin (1.25cm à la base), cela leur a permis de disposer des nappes de carbone plus puissantes dans des zones qui génèrent de la puissance lors de la compression du blank.
La conception de la canne est désormais régit par des composants et non plus par la conicité, ce qui en résultait lors de la conception des cannes disproportionnées (talon de gros diamètre) pour d'obtenir des performances accrues.
C'est l'une des raisons pour lesquelles tous nos records mondiaux ont été atteints avec des talons parallèles (non coniques).
Afin d'arriver à un tel niveau de performance, Century utilise une série complexe de carbone ultra haut module, haut module et module intermédiaire de façon réticulés dans l'axe de la canne.
La résistance du blank est augmentée avec l'utilisation de bandes de carbone 1K-1K et de fibres de carbone « cross-wrap » spéciales, également appelé chez Century « AT-T ».
La nouvelle action du scion est très progressive de manière à agir comme un ressort lors de la décompression du blank. L'utilisation d'une tresse en corps de ligne vous permettra d'optimiser cette action.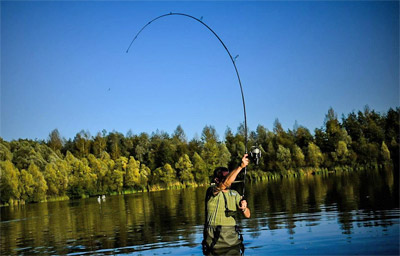 L'idée de base pour concevoir cette canne était de pouvoir effectuer des lancers à plus de 180m (200 yards) tout en combinant une action aussi plaisante que celle de la série de canne Century FBS (Fat Boy Slim).
Contrairement à la plupart des cannes du marché, Century a préféré attribuer à cette série une tranche de grammage plutôt que d'indiquer la puissance du « curve test », l'objectif étant de fabriquer la meilleure canne à carpe « spéciale longue distance » du marché. Des essais poussés ont permis de définir une puissance de 3-5oz, ce qui la rend vraiment exceptionnelle en terme de puissance !
Coté équipement, les cannes sont montées avec des anneaux Century SIC (anneau de départ 50mm), configurées pour optimiser les performances de lancer et ainsi réduire le frottement de la ligne dans les anneaux.
De couleur noir mate, les cannes bénéficient d'un vernis résistant au UV et équipé d'un porte moulinet ALPS USA noir mat léger, gravé sur les côtés FMA et Century.
La talon quant à lui possède un revêtement JSR « full shrink » avec une partie évasée sur l'extrémité pour une meilleure prise en main, alors qu'une bague de finition noir vient compléter l'ensemble.
L'extrémité supérieure du talon est équipée d'une bague de renfort qui permet de recevoir le spigot inversé présent sur le scion. Une vrai œuvre d'art !
Informations techniques

Longueur

Brins

Puissance

Anneaux

13' (390cm)

2

3-5oz

Sic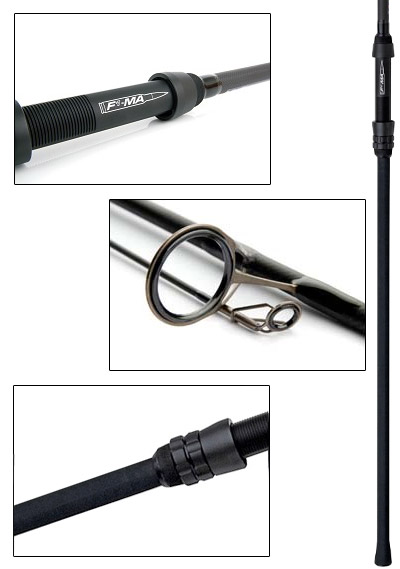 Customers who bought this item also bought :