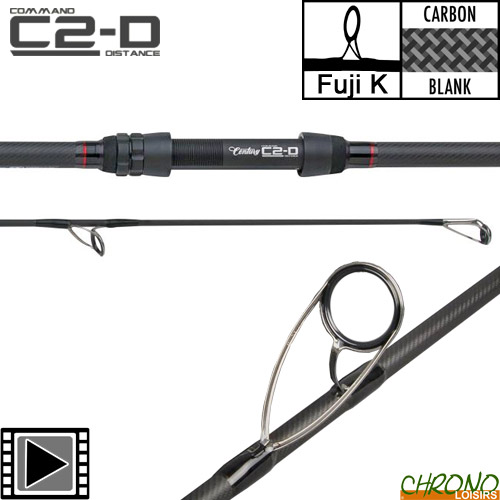 Century lives to push the boundaries of performance. Our rods are manufactured in a state of the art factory based in the UK that is equipped with the most up to date technology and machinery. We are in our fourth decade of investment in research and design purely focused on making the finest tackle.
CANNE CENTURY C2-D COMMAND DISTANCE 13' 3.75LBS
170
€
00
CANNE CENTURY C2-D COMMAND DISTANCE 13' 3.75LBS
Canne Century C2-D Command Distance 13' 3.75lbs
La Century C2-D (Command Distance) est née suite au succès de la canne Century C2 pour laquelle quelques pêcheurs nous avaient demandés de fabriquer un modèle plus puissant que sa cadette.
Lorsque Century a lancé la C2-D, cette canne a très vite établi de nouvelles références dans le milieu de la canne à carpe haut de gamme grâce à son action sur le poisson, son poids plume, sa conception moderne, le retour rapide de son scion et sa capacité à être utilisée sur tous les types d'eaux.
La C2-D est un modèle ultime qui a été conçu dans la même lignée que les séries FMA (Force = Mass x Acceleration) ou SP+ (Special Performance), par conséquent une canne destinée à lancer fort et loin !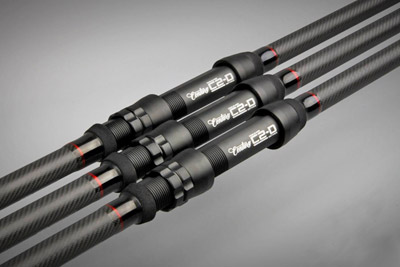 Cette nouvelle canne de 13' 3.75lbs, destinée à propulser des plombs entres 85 et 140gr, a été conçue pour répondre aux attentes des carpistes les plus exigeants en terme de performance et de niveau de finition.
Nous voulons mettre en garde nos clients les moins expérimentés sur le fait qu'acquérir cette canne ne signifie pas lancer à longue distance instantanément.
Cette canne est adaptée aux carpistes qui utilisent déjà des cannes puissantes, à ceux qui pêchent des grandes eaux (grands lacs, fleuves, etc...) ou encore à ceux qui pêchent des eaux remplies d'herbiers ou d'obstacles en tous genres, là où une canne puissante est nécessaire pour rapidement contrer le poisson.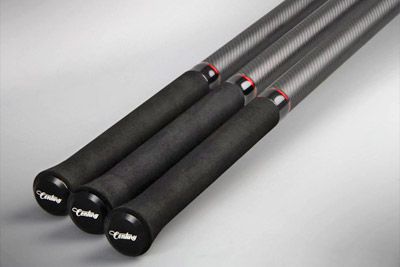 Si vous envisagez d'acheter cette canne pour couvrir occasionnellement des besoins de pêche à longue distance alors que vous pêchez généralement à 80m, alors nous vous conseillons de vous orienter vers une canne moins puissante de la gamme.
En effet, nous préférons être honnête avec nos clients pour qu'ils prennent beaucoup de plaisir et soient entièrement satisfaits de nos cannes, car la nature puissante et agressive de la C2-D pourrait frustrer certains pêcheurs qui n'auraient pas les capacités de l'exploiter pleinement.
Niveau performance cette canne n'a aucune retenue ! Nous avons utilisé des matériaux modernes tel que le HPR qui permet de réduire le poids de 31% par rapport à des cannes de génération précédente tel que la FMA. La canne est également plus fine au niveau du talon que la SP+ et possède un emmanchement inversé contrairement à l'emmanchement spigot présent sur la FMA.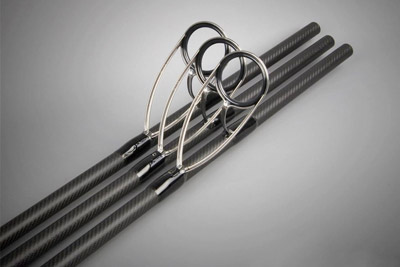 Une partie du poids a également été économisée grâce à l'utilisation d'anneaux Fuji Titanium K Serie (départ 40mm) mais aussi grâce à son superbe porte moulinet ALPS noir mat en aluminium sur lequel nous avons gravé au laser la charte graphique Century C2-D.
La technologie Enhanced Anti Twist Tip a été améliorée par rapport aux autres cannes de la marque et permet d'empêcher au scion de « tourner » durant le lancé ce qui favorise l'écoulement de la ligne dans les anneaux et optimise par la même occasion la distance de lancé.
Le matériau HPR procure à la canne une plus grande nervosité et permet de propulser plus facilement de gros plombs ou des sacs solubles. L'utilisation de la technologie Autoclave lors de la fabrication va retarder le processus de « ramollissement » symptomatique de nombreuses cannes disponibles sur le marché afin d'offrir à son utilisateur une confiance totale, même après des années de pêche.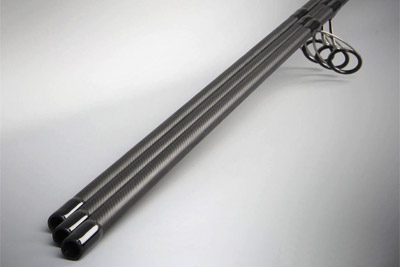 Nous avons conçu cette canne avec un talon un peu plus court que la FMA et pensons avoir trouvé la longueur idéale pour optimiser la transmission d'énergie dans la canne lors du lancé. En lançant un plomb de 113gr avec un corps de ligne en nylon de 0.35mm/15lbs, atteindre une distance supérieur à 150m est largement réalisable... en tout cas nombre de nos consultants y sont arrivés.
Vous l'aurez compris, si en plus vous diminuez le diamètre de votre corps de ligne, cette canne a belle et bien la capacité de propulser vos montages à plus de 180m. La C2-D est une canne atypique, exclusivement destinée à la pêche à longue distance et qui ne convient pas à la majorité des carpistes. Chez Century, vous savez qu'il existe désormais une canne qui possède la capacité de lancer loin en cas de besoin.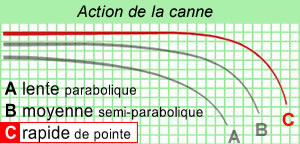 Informations techniques

Longueur

Brins

Puissance

Anneaux

13' (390cm)

2

3.75lbs

Fuji Titanium K Serie