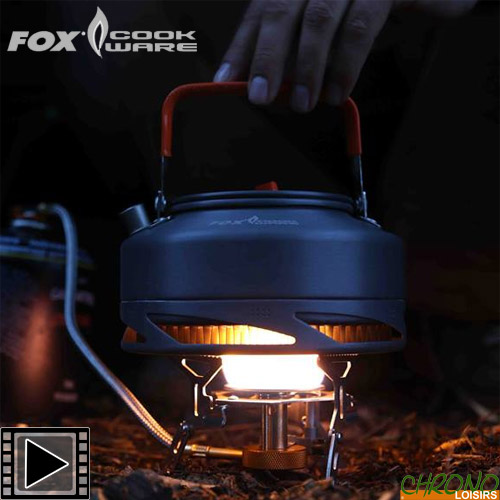 Fox is the largest distributor of specialized fishing tackle for carp. Who are the carp anglers who have never heard of products such as Swingers, FOX box systems, Microns. This is proof of a permanent desire for innovation and progress policy, both in design and in product development.
Bouilloire Fox Heat Transfer Kettle 0.9l
3
€
00
Bouilloire Fox Heat Transfer Kettle 0.9l
Bouilloire Fox Heat Transfer Kettle 0.9l
Avec une capacité de 0,9 litres, la bouilloire Fox Cook Ware Kettle a été fabriqué à partir d'aluminium anodisé de qualité.
Résistant au feu et facile à nettoyer, la bouilloire Fox cook Ware Kettle 0,9 litres possède un revêtement anodisé pour permettre une longue durabilité dans le temps.
Elle se distingue des autres modèles du marché grâce à un système de résistance présente sous la bouilloire et qui permet de réduire de 33% le temps de chauffe d'un même volume d'eau par rapport à une bouilloire classique. Afin d'optimiser son encombrement et donc faciliter son rangement, elle est équipée d'une poignée pliante solide et isolée.
Son volume de 0,9 litres va vous permettre de faire chauffer de l'eau pour le thé ou le café ou également pour chauffer des gaines thermo rétractables sans brûler votre bas de ligne.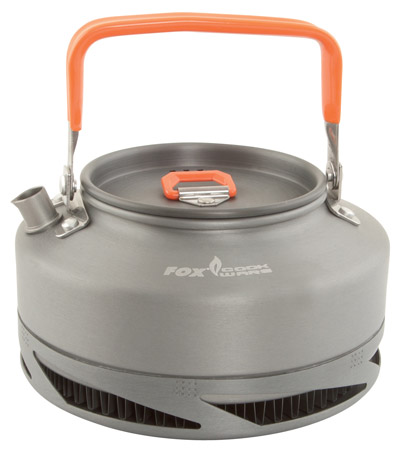 Fabriqué en aluminium anodisé de qualité
33% plus efficace qu'une bouilloire traditionnelle
Capacité : 0,9 litres
Résistant au feu
Facile à nettoyer
Poignée solide et isolée
Dimensions : 150mm x 80mm
Poids : 240g.
Livré dans un filet de rangement
Customers who bought this item also bought :