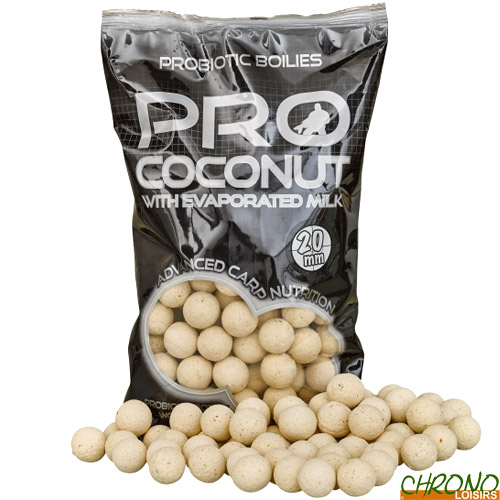 The development of new products still remains the spearhead of Starbaits, as required by its leadership position. Thanks to this "uncompromising" innovation in terms of labor and time, Starbaits products take the best podium places and pass the most demanding carpist tests all over Europe.
Bouillettes Starbaits Probiotic Coconut 20mm 1kg
Bouillettes Starbaits Probiotic Coconut 20mm 1kg
Nouvelle gamme d'appâts étudiée afin de vous proposer un ensemble de produits complémentaires et de répondre à toutes les situations susceptibles d'être rencontrées au bord de l'eau !
L'ensemble des éléments qui constituent cette nouvelle gamme : bouillettes longue conservation; bouillettes flottantes; hook baits ou encore trempage, pourront être utilisés indépendamment ou en association et ont été élaborés selon les mêmes principes attractifs pour chaque appât !
Bouillettes Starbaits Probiotic Coconut 20mm 1kg
Gardant la politique de qualité et d'attraction inhérente à la gamme Probiotic, cette bouillette a été formulée avec un atout supplémentaire : l'attraction visuelle !
Roulée , comme l'ensemble de la gamme, exclusivement à partir d'ingrédients naturels rigoureusement sélectionnés pour leur qualité ainsi que leurs principes attractifs (levures ; foie et dérivés ; sels et épices….), la PRO COCO comme l'appellent déjà les pêcheurs, vous apportera l'atout d'une haute visibilité facilitant ainsi la localisation de votre zone d'amorçage !
En eau peu profonde, la lumière amplifiera ce phénomène, complémentant ainsi le travail effectué par les attractants présents dans la bouillette !
L'association judicieuse des ingrédients provenant de la noix de coco avec l'arôme « evaporated milk » a permis la prise d'un nombre considérable de poissons lors de la période de test !
Elle pourra être utilisée aussi bien sur des campagnes d'amorçage (type ALT) que sur des pêches instantanées (en sacs solubles) et ce quelle que soit la saison !
Une gamme complète de pellets, trempages, flottantes et bouillettes de différentes tailles fait de ce nouvel appât un appât gagnant !
Conditionné en sachet de 1kg.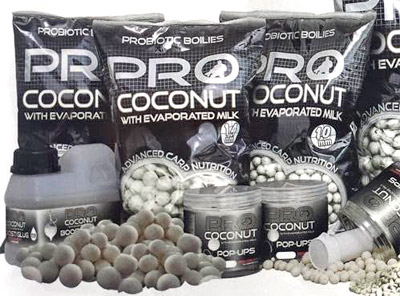 Customers who bought this item also bought :