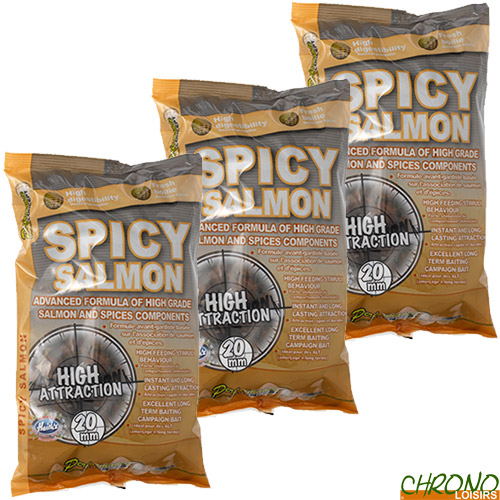 The development of new products still remains the spearhead of Starbaits, as required by its leadership position. Thanks to this "uncompromising" innovation in terms of labor and time, Starbaits products take the best podium places and pass the most demanding carpist tests all over Europe.
Bouillettes Starbaits Perf Concept S Salmon 20mm 3x1kg
Notify me when this item will be back in stock
Bouillettes Starbaits Perf Concept S Salmon 20mm 3x1kg
Nouvelle gamme d'appâts étudiée afin de vous proposer un ensemble de produits complémentaires et de répondre à toutes les situations susceptibles d'être rencontrées au bord de l'eau !
L'ensemble des éléments qui constituent cette nouvelle gamme : bouillettes longue conservation; bouillettes flottantes; hook baits ou encore trempage, pourront être utilisés indépendamment ou en association et ont été élaborés selon les mêmes principes attractifs pour chaque appât !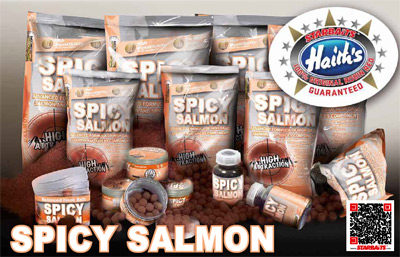 Bouillettes Starbaits Perf Concept Spicy Salmon 20mm 3x1kg
Fruit du savoir faire de STARBAITS dans l'univers des appâts associé à la grande expérience des membres de son team, nous avons le plaisir de vous présenter la SPICY SALMON ! Faisant partie de cette nouvelle génération d'appâts développé afin de répondre au mieux aux exigences nutritives des carpes, nous l'avons enrichi en extraits marins, concentrés de poissons hyper solubles, vitamines ainsi que sels minéraux indispensables au bon développement des poissons, ceci afin d'obtenir un appât redoutable d'efficacité, notamment sur des amorçages massifs ou à long terme (ALT), rendant les poissons quasi « addict » sans aucun risque de saturation !
Son association à un mélange d'épices cryo broyées (afin de préserver l'ensemble de leurs vertus) rigoureusement sélectionnées pour leurs fonctions apéritives et digestives provoquant une forte stimulation du métabolisme du poisson nous a ainsi permis d'obtenir une bouillette à action plus instantanée (idéal également pour des pêches en spot) !
A noter la présence d'une forte proportion de farine de saumon haute qualité sélectionnée pour sa richesse en acides gras essentiels enrichi en Robin Red Haith's (the original !!!) ; le tout boosté par un puissant concentré en acide aminés, vous obtenez un appât équilibré à haute digestibilité particulièrement destiné à la traque des spécimens : la SPICY SALMON !!!
Sa texture « crunchy » facilitera grandement le travail des additifs dans l'eau tout en apportant à cet appât un intense mimétisme avec l'environnement alimentaire naturel des poissons !
A utiliser sans modération !!!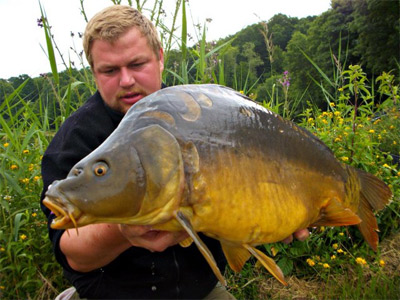 | Quantity | Ref | Name | + |
| --- | --- | --- | --- |
| 3 x | 241190 | Bouillettes Starbaits Perf Concept Spicy Salmon 20mm 1kg | |
Customers who bought this item also bought :