The development of new products still remains the spearhead of Starbaits, as required by its leadership position. Thanks to this "uncompromising" innovation in terms of labor and time, Starbaits products take the best podium places and pass the most demanding carpist tests all over Europe.
Bouillettes Starbaits Perf Concept Garlic Fish 20mm 2.5kg
Bouillettes Starbaits Perf Concept Garlic Fish 20mm 2.5kg
Nouvelle gamme d'appâts étudiée afin de vous proposer un ensemble de produits complémentaires et de répondre à toutes les situations susceptibles d'être rencontrées au bord de l'eau !
L'ensemble des éléments qui constituent cette nouvelle gamme : bouillettes longue conservation; bouillettes flottantes; hook baits ou encore trempage, pourront être utilisés indépendamment ou en association et ont été élaborés selon les mêmes principes attractifs pour chaque appât !
Bouillettes Starbaits Perf Concept Garlic Fish 20mm 2.5kg
Les Garlic Fish sont des appâts issus de l'association de diverses farines de poissons avec une épice légendaire qu'on ne présente plus : l'ail !
L'emploi de poudres et d'huiles essentielles accentue considérablement sa diffusion et son aspect gustatif augmentant ainsi le marquage de la zone amorcée et de fait la fixation des poissons.
A noter que la Garlic Fish possède un goût salé prononcé.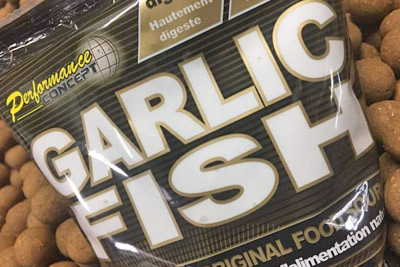 A l'image de la gamme Performance Concept, les Garlic Fish sont hautement digestes et parfaitement équilibrés.
Ces appâts 100% naturels permettent de maintenir très longtemps les poissons sur les zones amorcées et sont tout à fait adaptés à des amorçages en spots et/ou de long terme ( ALT) et cela quelle que soit la température de l'eau.
Au même titre que le reste de la gamme Proconcept, vous retrouverez toutes la déclinaison des différents produits en Garlic Fish (pop-up, dip, dropper, pellets, pop-top, etc.).
Conditionné en sac de 2.5kg.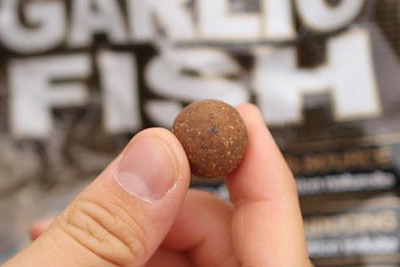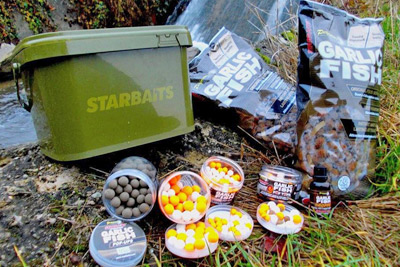 Customers who bought this item also bought :