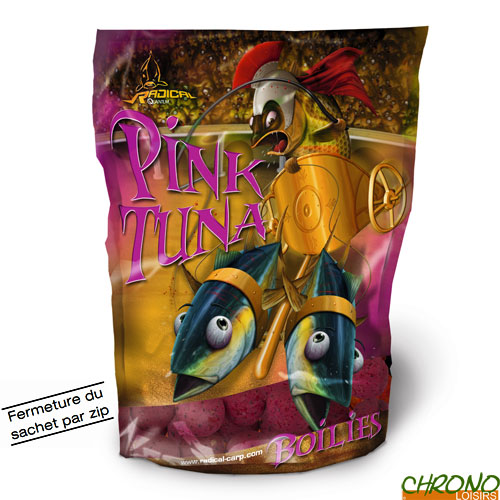 The Radical brand has been designed by experts for experts. Because know-how is born of experience and technique, Radical has relied on a team of specialists to achieve a degree of perfection that all enthusiasts seek.
Bouillettes Radical Pink Tuna 1kg 20mm
2
€
00
Bouillettes Radical Pink Tuna 1kg 20mm
Bouillettes Radical Pink Tuna 1kg 20mm
De couleur rose vif, un goût prononcé de poissons, voilà ceux qui caractérisent nos toutes dernières bouillettes haut de gamme.
Lors des phases de tests, les pêcheurs qui composent notre team ont eu de très nombreux départs à tel point que par moments, ils ne savaient plus où donner de la tête. Que ce soit dans le sud de la France où la température de l'eau est souvent élevée ou au coeur de l'automne en Allemagne, les bouillettes Pink Tuna sont vraiment très attractives et ce, quelle que soit la température de l'eau.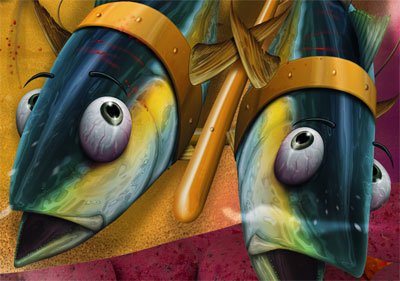 Et pourquoi cela ? Le mélange de grande qualité réalisé à partir de composants de base a été enrichi par de la farine de poisson et notamment celle de thon. Sa couleur rose très visible suscite aussi la curiosité de la carpe. Le résultat ? Des détecteurs qui ne s'arrêteront plus de sonner !
Des bouillettes spécifiques pour de longues sessions qui conservent toujours leur attractivité sur le cheveu, même après une utilisation prolongée sous l'eau.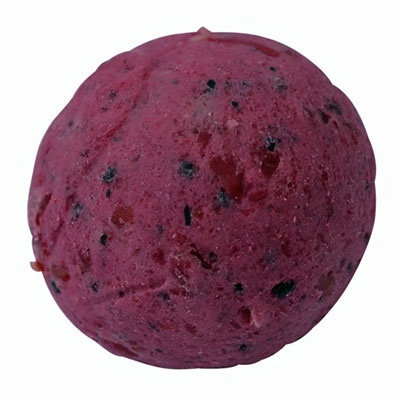 Zoom sur la bouillette qui contient de véritables petits morceaux de poissons pour un effet «crunch ».
Customers who bought this item also bought :