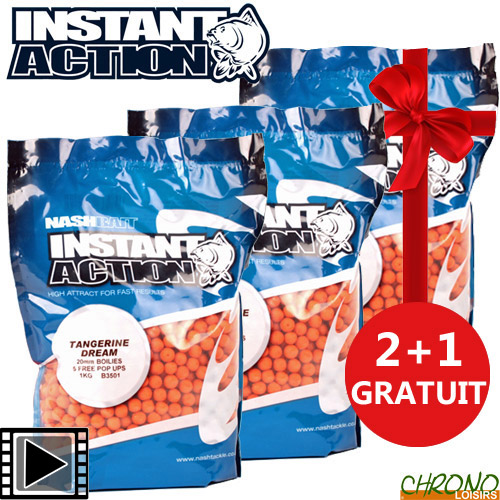 Nash bait revolutionized the world of baits with the HNV The Key boilies and its magnificent Cultured Hookbaits, Citruz and legendary Scopex Squid. Since constant pressure carp are only reacting to the highest quality baits, these formulas have become the most prominent of the moment, generating record after record on all waters in the UK and Europe. A range of fresh prepared seeds of the highest quality, exclusive pellet blends, and baits like Citruz pop-ups also help to change the world of carp baits into the future.
Bouillettes Nash I.A. Tangerine 20mm 2kg + 1 gratuit
Bouillettes Nash I.A. Tangerine 20mm 2kg + 1 gratuit
Produire les meilleurs appâts donne aux pêcheurs les meilleurs résultats. Cette croyance intangible a guidé les pas de Nashbait durant 30 ans et nous a conduit au succès.
Chaque paquet d'appâts est composé des ingrédients les plus frais et de la meilleure qualité, provenant des fournisseurs les plus reconnus et les plus réguliers. Notre fabrication, nos recherches et nos tests sont supervisés par Gary Bayes, véritable légende de la pêche à la carpe et détenteur de nombreux records. Cela vous assure que Nashbaits constitue le choix privilégié de ceux qui ne veulent que le meilleur du meilleur.
Nashbaits, à l'origine de multiples records en UK et en Europe, est à la pointe du marché, animé par la passion et l'engagement de vous fournir la gamme d'appâts la plus relevée du monde!
Bouillettes Nash Instant Action Tangerine Dream 20mm 3kg (Lot de 2kg + 1 gratuit)
Ouvrez le sac, et il est quasi-impossible de résister à l'envie d'escher une de ces bouillettes! La Tangerine Oil et le légendaire parfum Tutti Frutti se combinent dans la version moderne d'un grand classique!
Chaque paquet de bouillettes Instant Action contient des pop-ups gratuites, pour des combinaisons encore plus complètes.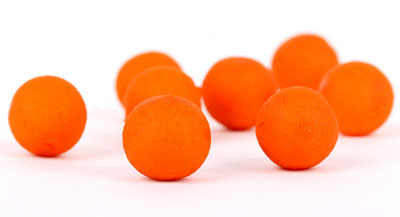 Un mélange fruité qui devient irrésistible lorsque les conditions deviennent compliquées, l'orange vif du Tangerine Dream se mélange avec la légendaire Tangerine Oil, qui a pris pendant des années des milliers de carpes dans le monde entier, et l'imbattable Tutti Frutti. Agrémentée de deux sweeteners, la Tangerine Dream est un excellent appât en eau froide.
La Tangerine Dream a prouvé une grande efficacité sur les carpes très pêchées, et sur les eaux les plus difficiles- Le consultant Nash Nigel Sharp a, par exemple, obtenu de superbes résultats dans son lac local de Yateley avec des tangerine Dream denses et pop-ups. La Tangerine Dream est ce genre d'appât dont vous savez, rien qu'en le respirant, qu'il va être un sérieux winner.
Tous les sacs de bouillettes Instant Action contiennent des pop-ups gratuites.
Customers who bought this item also bought :