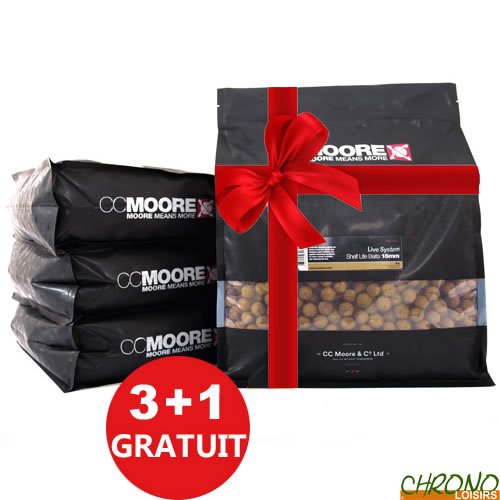 For the purchase of this item, discover your gift !
Invest in the future, invest in quality... this is the motto of CC Moore. The result of our customers is our main concern, we invest in depth to increase the diversity of our range, to meet the growing demand and deliver the best baits possible.
Bouillettes CC Moore Live System 15mm 3kg (x3)
Bouillettes CC Moore Live System 15mm 3kg (x3)
Comme pour chacune de nos gammes, nous avons passé beaucoup de temps à réfléchir à un procédé de développement d'envergure. Absolument aucun élément n'a été laissé au hasard lors de sa période de tests et de développement.
Bouillettes CC Moore Live System 15mm 3kg (x3)
Créée fin 2002, la Live System a acquis la réputation d'appât prenant des poissons là où tous les autres échouent, une caractéristique qui a continué de s'accroitre la rendant maintenant encore plus populaire qu'avant.
Aussi bien efficace en tant qu'appât court terme que source de nourriture sur le long terme, rehaussée par un profil sucré et crémeux avec une subtile touche d'amande, la Live System est extrêmement digeste et utilisable toute l'année.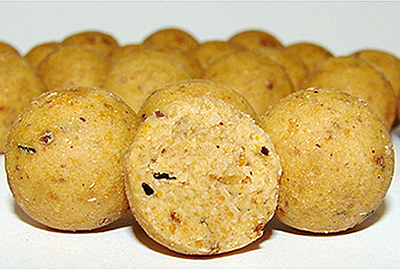 Pour améliorer ses performances dans les eaux froides, la Live System est délibérément formulée avec peu de protéines et sans ajout d'huile de poisson ou de noix.
Ses protéines (acides aminés) et sources d'énergie sont dérivées de protéines de lait, de bird food, d'hydrates de carbone, d'enzymes et de produits fermentés qui, combinés ensemble, donnent une grande solubilité des attractants et des nutriments même dans les eaux très froides.
Conditionné en sachet de 3kg en diamètre 15mm.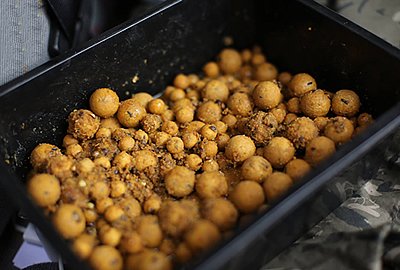 | Quantity | Ref | Name | + |
| --- | --- | --- | --- |
| 3 x | 243058 | Bouillettes CC Moore Live System 3kg 15mm | |
Customers who bought this item also bought :