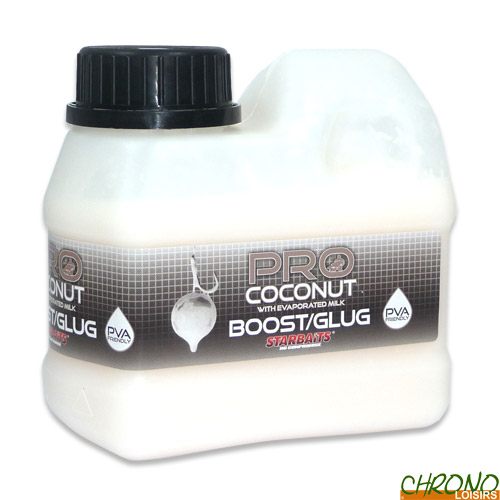 The development of new products still remains the spearhead of Starbaits, as required by its leadership position. Thanks to this "uncompromising" innovation in terms of labor and time, Starbaits products take the best podium places and pass the most demanding carpist tests all over Europe.
Booster Starbaits Probiotic Coconut 500ml
Booster Starbaits Probiotic Coconut 500ml
Nouvelle gamme d'appâts étudiée afin de vous proposer un ensemble de produits complémentaires et de répondre à toutes les situations susceptibles d'être rencontrées au bord de l'eau !
L'ensemble des éléments qui constituent cette nouvelle gamme : bouillettes longue conservation; bouillettes flottantes; hook baits ou encore trempage, pourront être utilisés indépendamment ou en association et ont été élaborés selon les mêmes principes attractifs pour chaque appât !
Booster Starbaits Probiotic Coconut 500ml
Le booster Pro Coconut pourra être utilisé afin d'aromatiser des graines ; augmenter le pouvoir attractif de vos amorces et/ou method ou encore d'alourdir vos pellets… comme liquide de trempage ou encore comme durcisseur de bouillettes (grâce à un trempage prolongé)… et aussi, directement dans les sacs solubles (PVA) ou en trempage !
Les possibilités d'utilisation de ce boost sucré sont sans limites et vous pourrez, à votre convenance, rajouter une petite quantité d'eau afin d'obtenir l'intensité aromatique souhaitée ! A secouer avant chaque emploi !
Conditionné en flacon de 500ml.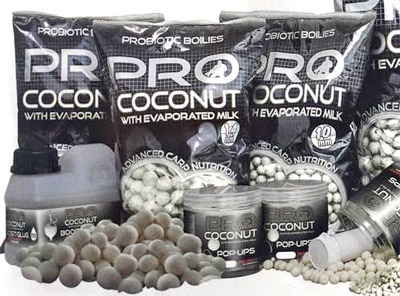 Customers who bought this item also bought :