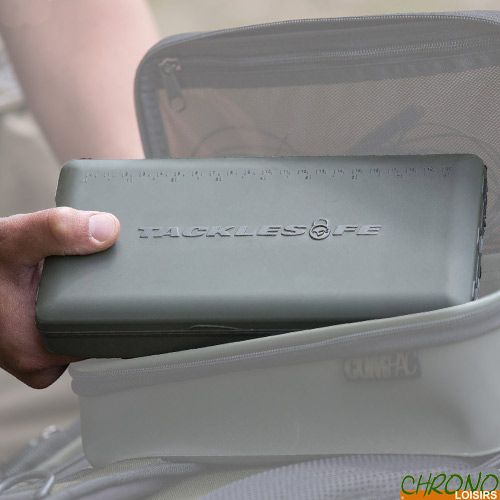 One of the most prestigious Anglo-Saxon brands for small carp fishing tackle. According to specialists, Korda accessories are the best on the market and especially the most sought after the best Carpers throughout Europe!
Boîte à Accessoires Korda Tackle Safe
Boîte à Accessoires Korda Tackle Safe
Boîte à Accessoires Korda Tackle Safe
29 compartiments de plusieurs tailles pour ranger votre Terminal Tackle !
Dernière arrivée dans la gamme des boîtes de rangement Korda, la Tackle Safe est en passe de devenir aussi célèbre que la Rig Safe et Chod Safe !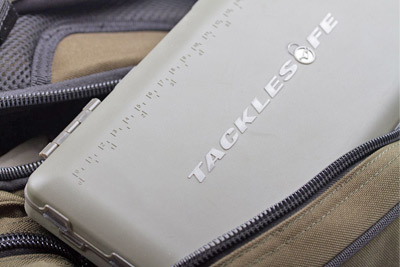 C'est une boîte très compacte idéale pour ranger tout votre petit matériel. Elle est équipée d'une règle de mesure et possède un revêtement doux au toucher et antidérapant pour une prise en main exceptionnelle.
Dans sa partie basse (la plus profonde) vous trouverez un compartiment ouvert parfait pour recevoir vos bobines de tresses, ciseaux, pulla et rig toolz.
De part et d'autre, des compartiments à couvercle clipsable pour lead clips (clip plombs), manchons et autres accessoires de montage offrent un accès facile.
Les compartiments de la partie supérieure sont prévus pour recevoir les accessoires métalliques tels les anneaux et émerillons. Deux compartiments plus larges reçoivent pochettes d'hameçons aiguilles, gaines et manchons anti tangle, et accessoires du même genre.
Si nous sommes d'accord pour penser que localiser le poisson et bien placer ses montages sont indispensables dans la pêche, il ne faut pas négliger les autres facteurs de réussite.
La boîte Tackle Safe est réellement faite pour rendre vos sessions plus efficaces grâce à une organisation simple, méticuleuse et sans faille !
Boite vendu seule, sans accessoires !