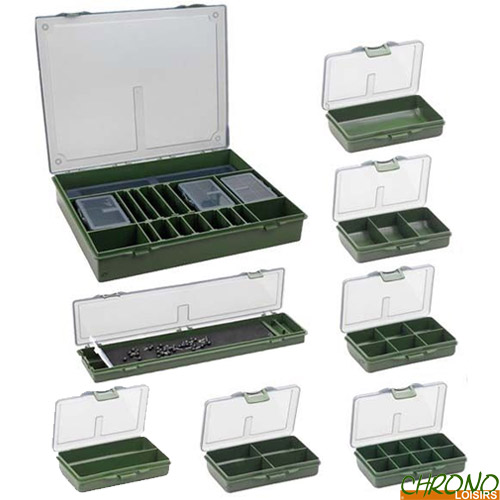 The Ccarp brand has been designed to offer an alternative solution to Carp anglers. It offers a range that meets 100% the needs of modern Carpists. The development of the range has been developed and finalized by specialist Carp anglers to guarantee users a response to their expectations.
BOITE A ACCESSOIRES CCARP COMPLETE GM
11
€
00
BOITE A ACCESSOIRES CCARP COMPLETE GM
Boîte à Accessoires Ccarp Complète GM
Bien ranger ces accessoires est la base d'une partie de pêche réussi !
En effet, quoi de plus désagréable en pleine nuit que d'avoir à chercher un accessoire mal rangé alors que vous n'avez qu'une envie, celle de retendre votre canne au plus vite dans l'espoir de faire un nouveau départ.
Cette boîte très complète (fourni avec 6 boites compartimentés + 1 plaque à bas de ligne) vous permettra de ranger efficacement tout vos petits accessoires de montages.
Détail des éléments fournis :
1 boite large : 365mm x 300mm x 55mm
1 boite mini 1 case : 105mm x 65mm
1 boite mini 2 cases : 105mm x 65mm
1 boite mini 3 cases : 105 x 65mm
1 boite mini 4 cases : 105 x 65mm
1 boite mini 6 cases : 105 x 65mm
1 boite mini 8 cases : 105 x 65mm
1 boite à bas de ligne : 340mm x 80mm x 25mm
1 kit séparateur de compartiment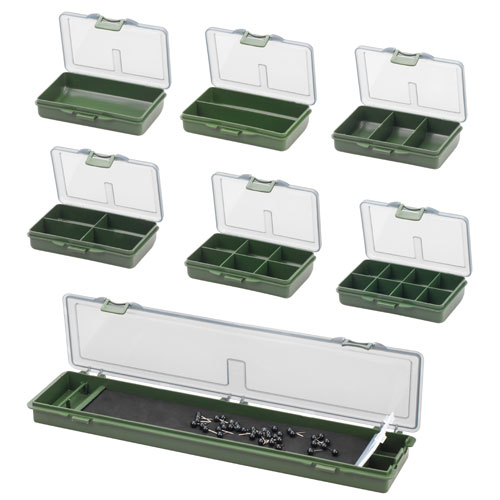 Customers who bought this item also bought :