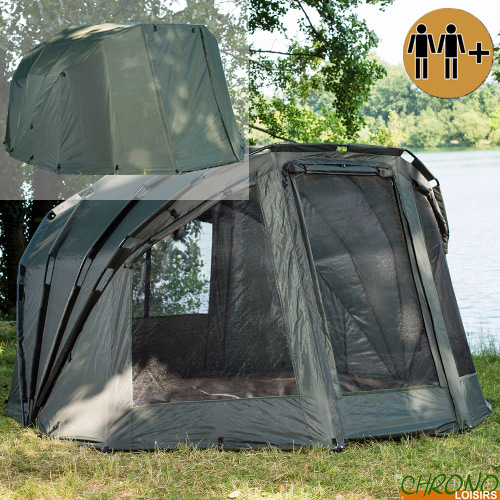 The development of new products still remains the spearhead of Starbaits, as required by its leadership position. Thanks to this "uncompromising" innovation in terms of labor and time, Starbaits products take the best podium places and pass the most demanding carpist tests all over Europe.
BIWY STARBAITS NEW QG 3 PLACES (BIWY + SURTOILE)
30
€
00
BIWY STARBAITS NEW QG 3 PLACES (BIWY + SURTOILE)
Biwy Starbaits New QG 3 places (Biwy + Surtoile)
Mis au point avec le soucis du détail afin de vous apporter un maximum d'aisance à l'utilisation le biwy QG Luxe bénéficie d'un espace utile intérieur exceptionnel !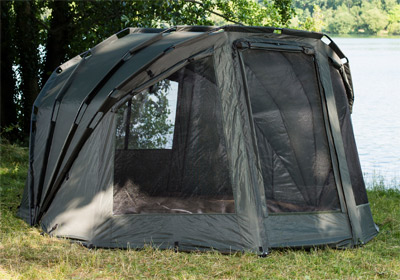 Fabriqué à partir d'une toile nylon haute résistance 420D à tête hydrostatique de 5000mm, avec des coutures renforcées cousues et thermocollées, New QG vous assurera une parfaite étanchéïté même dans les pires conditions climatiques. Sa structure en aluminium haute résistance constituée de 4 mâts de 19mm composés de 5 sections chacun, facilitera ainsi l'assemblage et réduira considérablement son temps de montage.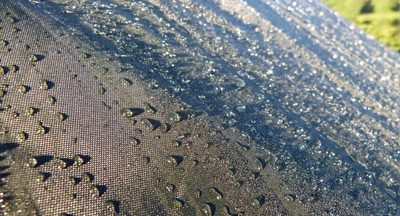 Le Biwy Starbaits QG Luxe est un véritable "4 étoiles" bourré de caractéristiques haut de gamme de très haute qualité.
Parmis elles, un tapis de sol à clips amovible "Heavy Dutty" doté d'indices de couleurs permettant sa mise en place instantanné pour une protection accrue contre les intempéries, une sangle de tension facilitant sa mise en place, double couture sur l'ensemble des points d'encrage, rabats enroulables sur chaque fenêtre, 4 raidisseurs, des "élastics ball" de tension sur l'ensemble des points d'encrage, 2 bandes velcro repose cannes présentes sur la façade du biwy.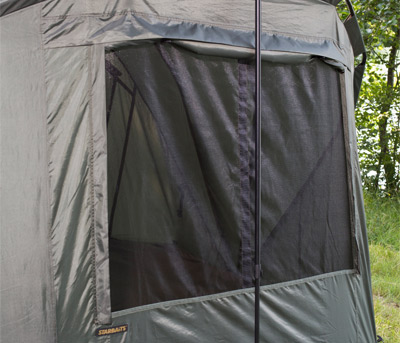 La présence de 4 fenêtres (3 sur la façade avant et 1 large à l'arrière du biwy) facilitera la circulation d'air dans l'enceinte du biwy lors de vos session en pleine canicule et éliminera également une partie de la condensation lors de périodes plus froides quand vous aurez opté pour la surtoile.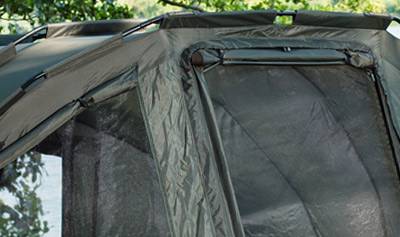 Pour vous permettre de conserver la chaleur lors de vos sessions hivernales et afin de limiter considérablement la condensation dans l'enceinte principale, le Biwy New QG est livré avec sa surtoile.
Le Biwy Starbais New QG est un abri robuste et ultra stable, livré au complet avec jeux de sardines, un tapis de sol "Heavy Dutty", et sa surtoile, le tout dans un sac de transport pour garantir un déplacement en toute sécurité. Sans contexte, il sera le partenaire idéal de vos futures parties de pêche, quel que soient les conditions !
Modèle 3 places
Biwy + Surtoile
Tolie respirante haute résistance 420D
Tête hydrostaique : 5000mm
Coutures renforcées thermocollées
Sangle de tension
Tapis de sol "Heavy Dutty" à clips avec indices de couleurs
Jeu de sardines pour le biwy et la surtoile
Livré dans son sac de transport
Encombrement : 145cm x 36cm
Poids : 15.6kg
Dimensions : 340cm x 330cm x 190cm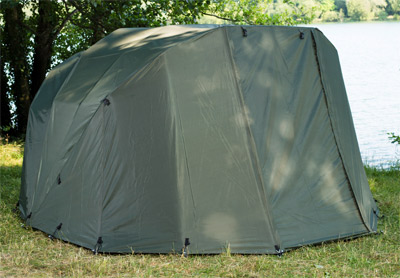 Surtoile en nylon haute résistance 420D et tête hydrostatique de 5000mm.
Customers who bought this item also bought :