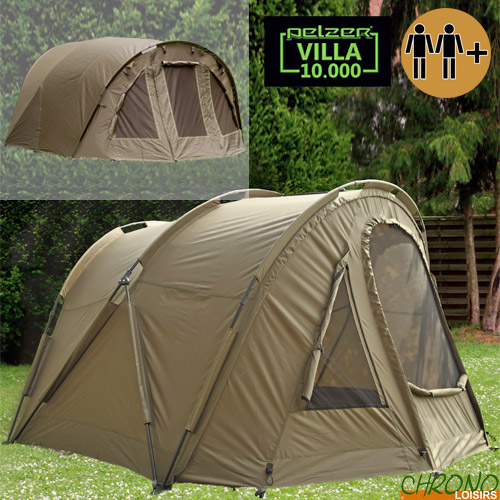 The Pelzer brand makes it a point of honor to offer robust, reliable and functional products, so that each session brings you even more pleasure and success! We are proud to offer you Pelzer products exclusively on the French market! And to all European carpanglers !
Biwy Pelzer Executive New Villa 2 places (Biwy + Surtoile)
79
€
00
Biwy Pelzer Executive New Villa 2 places (Biwy + Surtoile)
Biwy Pelzer Executive New Villa 2 places (Biwy + Surtoile)
Biwy Pelzer Executive New Villa 2 places
Le nouveau Pelzer Executive New Villa est un biwy haut de gamme conçu pour deux carpistes et tout le matériel nécessaire aux longues sessions.
Sa conception est issue des nombreuses années d'expérience de Markus Pelzer. Le volume intérieur du biwy offre beaucoup de place pour deux pêcheurs et permet même de recevoir un troisième bed chair grâce à ses parois verticales et sa hauteur de 180cm.
Avec le Executive New Villa, fini le sentiment d'étouffement lorsque vous restez enfermé à l'intérieur lorsque les conditions météorologiques ne permettent pas de rester dehors.
Le tapis de sol PVC Heavy Duty peut être séparé afin de vous permettre d'utiliser le biwy seul ou le biwy avec sa surtoile.
Tête hydrostatique 10000mm
Matériaux : 90% Polyester, 10% PVC
Coutures doublées avec bandes d'étanchéité thermo-soudées
Tapis de sol PVC Heavy Duty composé de 2 parties
Raccords des tapis de sol par attaches Velcro
Livré complet avec un jeu de sardine et un sac de transport
Encombrement : 115cm x 26cm x 26cm
Dimensions : 300cm x 300cm x 180cm – Poids : 15kg
Biwy Pelzer Executive Villa 2 places (Surtoile seule)
La surtoile du biwy Executive New Villa est équipée d'un arceau afin d'offrir une stabilité accrue au biwy malgré ses dimensions généreuses.
L'utilisation de la surtoile permet de créer un porche long de 140cm qui vous permettra d'y installer deux level chair et une table afin de vous créer un véritable espace « salon » ou simplement de bénéficier d'un volume supplémentaire pour y stocker toutes vos affaires encombrantes tels que des seaux, waders ou autres bagages.
En plus d'augmenter considérablement le volume du biwy, elle vous permettra de réduire fortement les problèmes de condensation et permettra d'augmenter l'isolation thermique du biwy.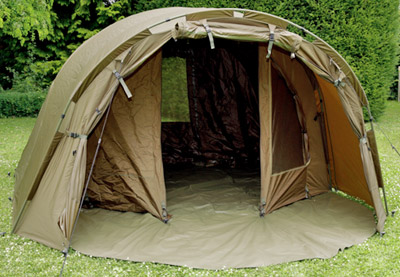 Tête hydrostatique 5000mm
Matériaux : 90% Polyester, 10% PVC
Coutures doublées avec bandes d'étanchéité thermo-soudées
Livré complet avec un jeu de sardine et un sac de transport
Encombrement : 115cm x 20cm x 20cm
Dimensions : 430cm x 300cm x 180cm – Poids : 7kg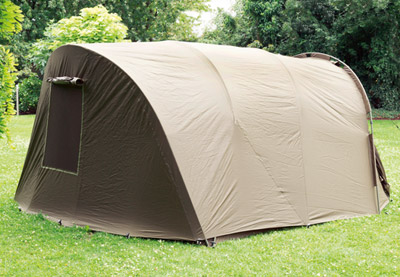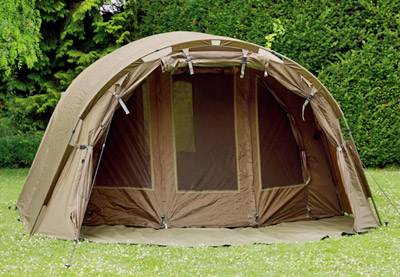 | Quantity | Ref | Name | + |
| --- | --- | --- | --- |
| 1 x | 217856 | Biwy Pelzer Executive New Villa 2 places | |
| 1 x | 217857 | Biwy Pelzer Executive New Villa 2 places (Surtoile seule) | |
Customers who bought this item also bought :