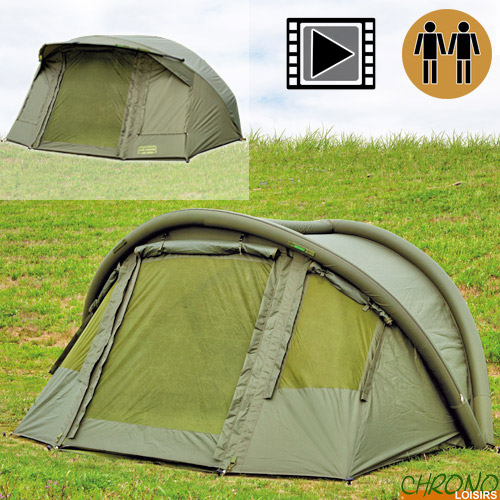 The Pelzer brand makes it a point of honor to offer robust, reliable and functional products, so that each session brings you even more pleasure and success! We are proud to offer you Pelzer products exclusively on the French market! And to all European carpanglers !
BIWY PELZER AIR DOME HYDRO 2 PLACES (AVEC SURTOILE)
130
€
00
BIWY PELZER AIR DOME HYDRO 2 PLACES (AVEC SURTOILE)
Biwy Pelzer Air Dome Hydro 2 places (avec Surtoile)
Le PELZER AIR DOME est le meilleur biwy PELZER jamais réalisé!
Le Bivvy n'utilise pas d'arceaux de style traditionnel mais un système unique de tubes gonflables ce qui en fait un bivouac rapide et facile à ériger.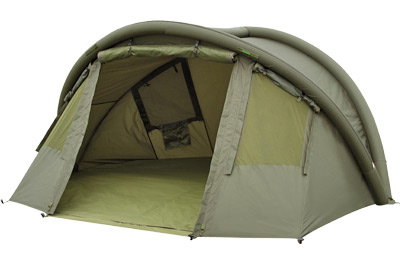 En fait, une personne pourrait faire ceci en 2 minutes - nous l'avons chronométré! Une fois le biwy installé, il est très facile à régler ou même passer à une autre sardine. Donnez-vous 3 minutes de plus et vous pourrez avoir toute la winter skin (surtoile) ajoutée elle aussi!
Le PELZER AIR DOME 10.000 peut également être installé sur des surfaces inégales - plus de problèmes avec les piquets de tente tordus ou perdus et endommagés.
Les tubes sont placés à l'extérieur du biwy principal pour plus d'espace interne et une couche d'air thermique tampon entre le biwy principal et la surtoile, ce qui réduit la condensation.
Livré avec une pompe à double action, une winterskin intégrale (surtoile), un tapis de sol en PVC lourd détachable par velcro et un sac de transport spacieux et robuste.
La pompe peut également être utilisée pour dégonfler les tubes d'air.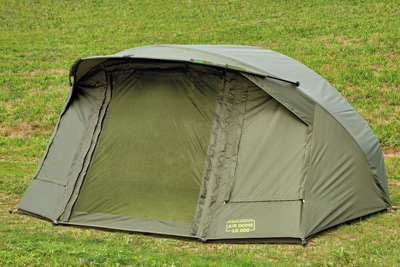 Spécifications techniques:
Toutes les coutures sont scellées deux fois
Fermetures à glissière extra résistantes
Surtoile + pompe à double action livrées avec
Tête hydrostatique 10.000 mm
Tapis en 100% sans bruissement PVC lourd
Portes-canne velcro
Piquets de tente extra forts
Matière: 90% polyester, 10% PVC
Plié : 85cm x 55cm x 50cm
Dimensions : 335cm x 295cm x 146cm - Poids complet : 18kg - Poids sans surtoile et tapis de sol inclus : 13.5 kg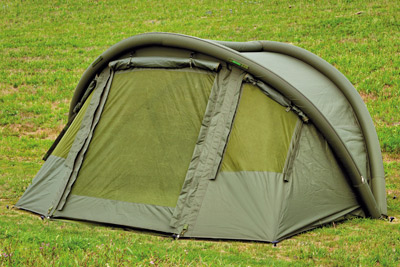 Un biwy robuste et hautement ventilable grâce à ses larges ouvertures à l'avant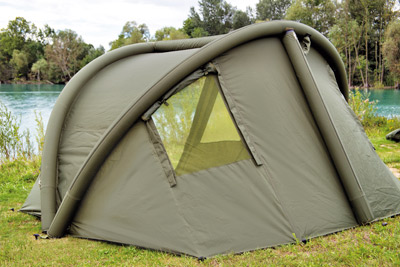 Ouvertures arrière pour maximiser le flux d'air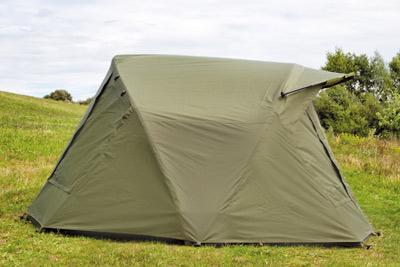 Surtoile livrée avec le biwy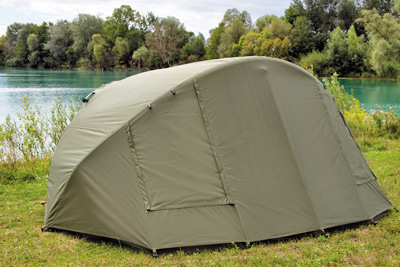 Ouvertures correspondantes au biwy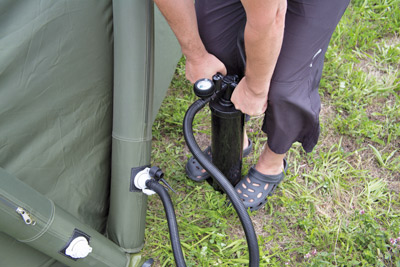 Pompe fournie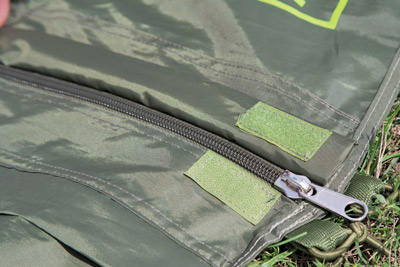 Fermetures éclair robustes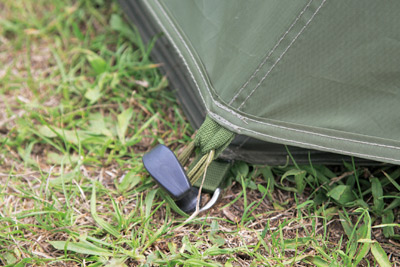 Livré avec sardines robustes.
Customers who bought this item also bought :