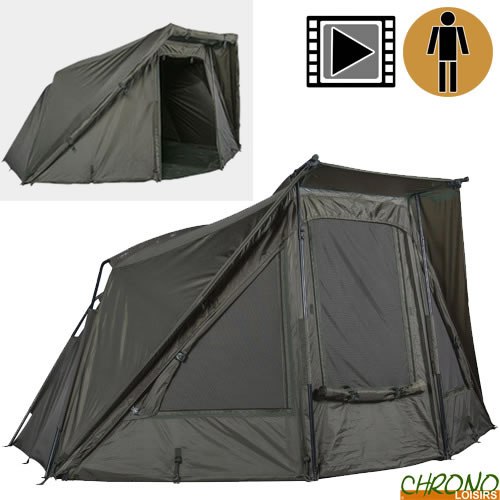 Today Nash is the largest brand dedicated to carp fishing, translating into high quality products the desires and needs of fishermen, a leading brand in the UK as well as in Europe and around the world for carp anglers from 32 different countries! Nash: Innovators from the beginning.
Biwy Nash Titan TC Pro 1 place (Biwy + Surtoile + Chambre)
135
€
97
Biwy Nash Titan TC Pro 1 place (Biwy + Surtoile + Chambre)
Biwy Nash Titan TC Pro 1 place (Biwy + Chambre + Surtoile )
Quatre magnifiques nouveaux modèles représentent la dernière évolution de l'histoire du Titan. Il y en a pour tous les goûts et toutes les pêches, des modèles super compacts pour pêcheurs mobiles à l'espace et au confort requis par les pêcheurs de sessions, avec toujours en toile de fond la légendaire résistance du cadre du Titan, sa rigidité, sa protection ultime contre les éléments.
Biwy Nash Titan TC Pro 1 place
Solution compacte pour le pêcheur passionné, le TC Pro adopte le design du Titan TC et y ajoute une toile Aqua Sense Hydra 5000mm hydrostatique, waterproof et respirante.
Compact à porter, rapide à monter et bourré de qualités, c'est le Titan pour le pêcheur sans limite.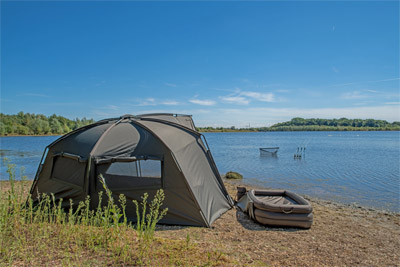 Caractéristiques communes à tous les modèles de Titan:
Nouveau bloc central amélioré, plus léger, plus rigide et super rapide à déployer
Nouveau design du cadre, pour obtenir un arrière plus plat, plus logeable pour les bedchairs et améliorer
l'espace disponible
Mâts antérieurs rallongés pour former un porche, et maximiser la protection contre la pluie
Tous les modèles possédent une façade zippée, pour une grande flexibilité
Les mâts solidaires de la toile réalisent une structure auto-portante rigide, sans nécessité de sangles de tension
Gouttières sur tous les modèles
Des pièces moulées sur les mâts antérieurs glissent facilement pour tendre la toile sur le devant
Fixation des mâts tempête directement à travers des oeillets disposés dans la toile
La fixation souple des mâts tempête permet à ceux-ci de suivre la forme du Titan lorsque la façade est enlevée
et la surtoile en place, pour un accès sans obstruction
Crochet interne pour une lampe disposé sous le bloc central
Deux fixations velcros pour vos cannes
Porte intérieure en toile moustiquaire avec panneau étanche, façon boite aux lettres, pour maintenir l'aération
avec la protection du porche
La porte peut être fixée sur des mâts tempêtes pour créer une extension de porche
Attaches de tapis de sol élastiquées aux points de fixation, pour une position et une forme du biwy optimales.
Fourni avec un tapis de sol haute résistance, sardines et sac de rangement
Titan TC Pro:
Titan à encombrement réduit
Toile Aqua sense Hydra waterproof 5000mm, respirante, hydrostatique,
pour une protection ultime
Façade zippée avec porte en toile moustiquaire, panneau étanche et
panneau transparent fixation velcro, façon boite aux lettres
Fenêtres latérales étanches roulables, avec panneaux toile moustiquaire
Aérations arrières toile moustiquaire
Vendu complet avec tapis de sol de qualité, sardines et sac de transport
Dimensions: 280cm x 132cm x 174cm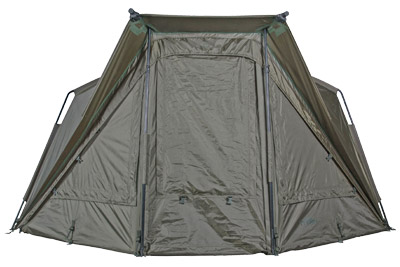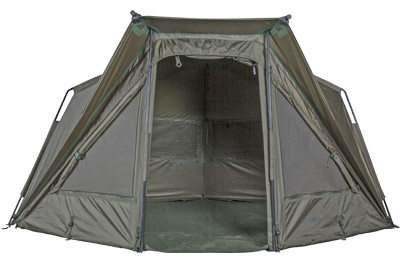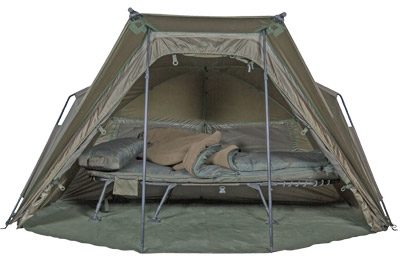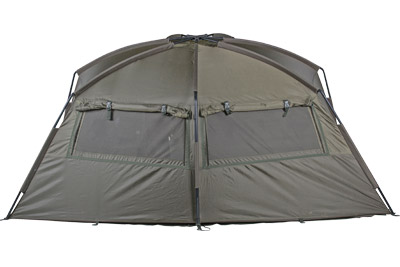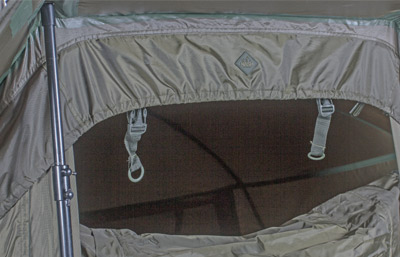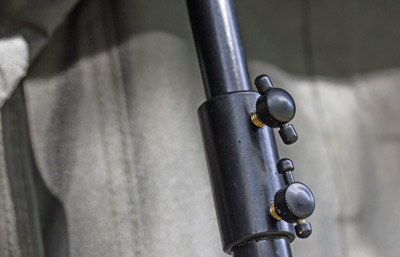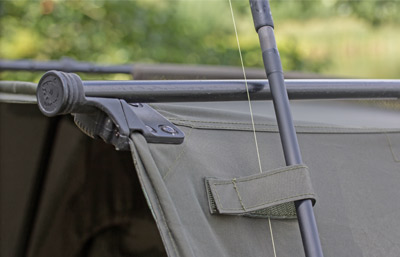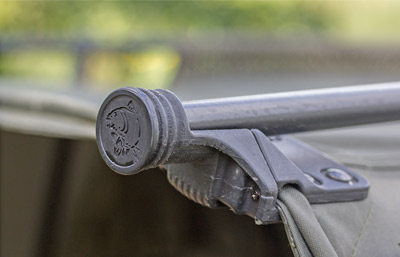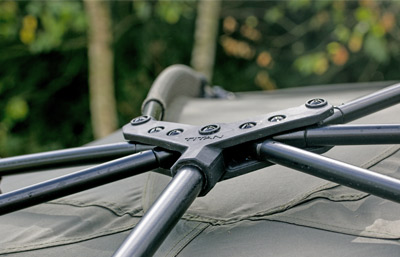 Biwy Nash Titan TC Pro 1 Place (Chambre Intérieure seule)
L'option indispensable pour les environnements inhospitaliers, pour vous garder concentré sur la pêche au lieu de craindre l'intrusion des serpents et des rats dans vos bagages ou vêtements.
Un système de fixations internes vous permet de monter votre chambre intérieure complète avec tapis de sol intégré en quelques minutes à l'intérieur de la toile et autour de la base de votre Titan, et vous permettra accessoirement de diminuer drastiquement la condensation.
Une fois montée, la chambre intérieure peut rester en place lors du pliage, pour un montage ultérieur plus rapide.
Chambre intérieure à montage hyper rapide,
Protège contre les insectes, serpents et rongeurs
Minimise la condensation
Accroche lampe dans la chambre intérieure
Poids: 2,5kg
Dimensions intérieures: 270cm x 122cm x 164cm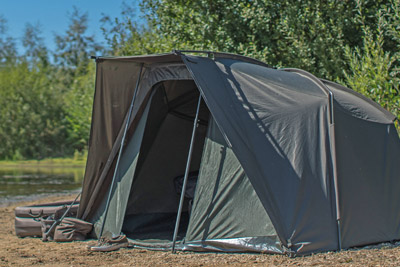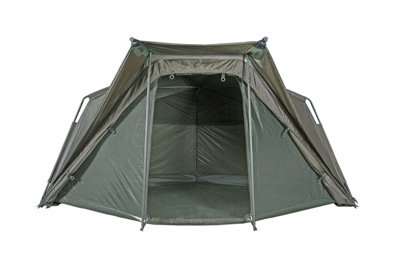 Biwy Nash Titan TC Pro 1 place (Surtoile seule)
Les surtoiles pour Titan TC améliorent le confort durant vos sessions, et aussi augmentent la surface du porche de l'ensemble des modèles Titan TC, offrant un espace supplémentaire utile pour le stockage de vos seaux, bottes et matériel.
Toile Aqua Sense Hydra waterproof 5000mm et respirante
Porte étanche façon boite aux letres
Deux fixations velcros pour les cannes
Vendue avec sardines et sac de transport
Aérations arrières en toile moustiquaire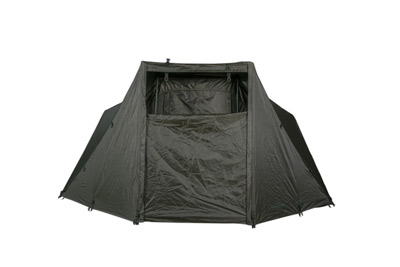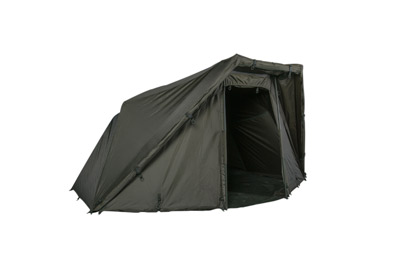 | Quantity | Ref | Name | + |
| --- | --- | --- | --- |
| 1 x | 217812 | Biwy Nash Titan TC Pro 1 place | |
| 1 x | 217814 | Biwy Nash Titan TC Pro 1 place (Chambre Intérieure seule) | |
| 1 x | 217813 | Biwy Nash Titan TC Pro 1 place (Surtoile seule) | |
Customers who bought this item also bought :