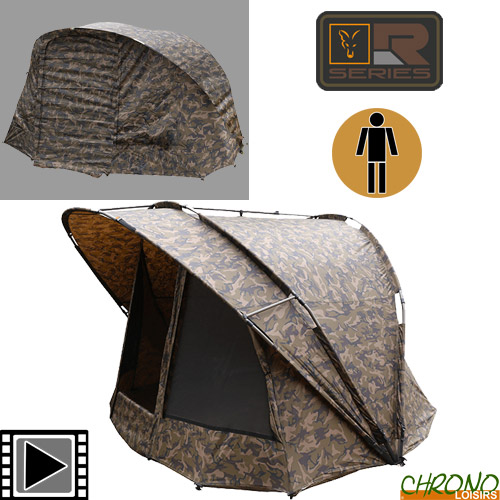 Fox is the largest distributor of specialized fishing tackle for carp. Who are the carp anglers who have never heard of products such as Swingers, FOX box systems, Microns. This is proof of a permanent desire for innovation and progress policy, both in design and in product development.
Biwy Fox R Series XL Camo 1 place (Biwy + Surtoile)
159
€
99
Biwy Fox R Series XL Camo 1 place (Biwy + Surtoile)
Biwy Fox R Series XL Camo 1 place (Biwy + Surtoile)
Biwy Fox R Series XL Camo 1 place
Le nouveau biwy Fox R Series est un abri qui va très rapidement trouver sa place dans le cœur de nombreux pêcheurs.
Fort de son expérience et de son savoir faire, Fox à créer ce biwy pour les carpistes souhaitant s'équiper avec du matériel solide et confortable.
Équipé d'anneaux le long de l'intérieur de l'habitacle, ce biwy est conçu afin de pouvoir ajouter une chambre interne (vendu séparément), la dénomination XL décrit le gain d'espace apporté par le cadre surélevé.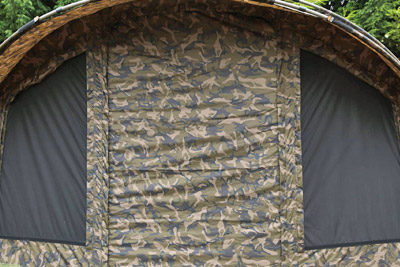 Il est conçu dans un tissu Polyester respirant avec une tête hydrostatique 10 000mm et sa structure « pram hood » à trois arceaux offre une avancée de toit large qui vous assure une meilleure protection contre les intempéries.
Les arceaux sont fabriqués en aluminium de haute qualité d'un diamètre de 19mm ce qui le rend à la fois extrêmement solide et léger.
Ce biwy est équipé de grandes fenêtres à l'avant comme à l'arrière, afin de gagner de la luminosité et de pouvoir ventiler son biwy pendant les périodes les plus chaudes de l'année.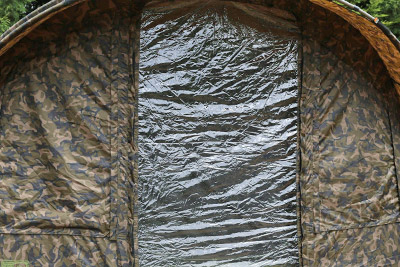 La porte quand à elle est conçu avec une fermeture à double voie pour une ouverture de type boîte aux lettres, elle est équipé de trois types de panneaux : moustiquaire, PVC transparent et plein.
Les barres de support du porche sont équipées de clips pivotants pour une fixation parfaite aux arceaux.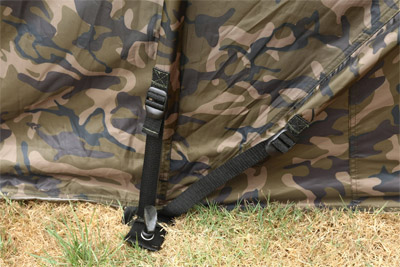 Tête hydrostatique 10 000mm
Sangles de tensions réglables
Larges fenêtres avec panneaux moustiquaire à l'avant et à l'arrière
Porte avec fermeture double voie
Trois configurations possible de la porte : panneau PVC transparent, panneau plein et panneau moustiquaire
La façade avant peut être entièrement roulé contre l'arceau avant pour créer un abri ouvert
Deux attaches cannes sont présents sur l'avant de l'abri
Livré avec un tapis de sol renforcé
Fournis dans son sac de transport
Sardines très robustes fournies
Construit dans un tissu Polyester respirant et ultra robuste
Dimensions : 235cm x 295cm x 165cm - Poids : 15,9kg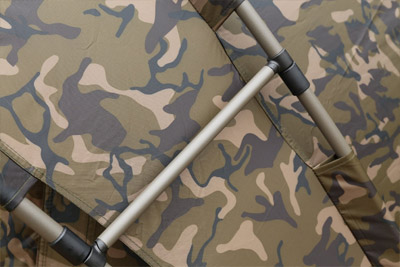 Clips pivotants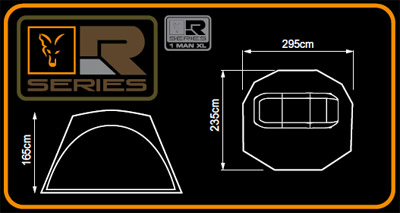 Biwy Fox R Series XL Camo 1 place (Surtoile seule)
Cette surtoile en nylon avec une tête hydrostatique de 10 000mm est le parfait complément du nouveau Biwy Fox R Serie 1 place.
Elle vous permettra d'augmenter l'isolation thermique du biwy et ainsi limiter fortement la condensation.
Grâce à cette surtoile, vous gagnez 40cm de devancée ce qui élargis votre espace de confort et vous permettra de stocker à l'abris vos affaires encombrantes tels que les waders, seaux et autres produits qui pourraient encombrer votre espace de vie intérieur.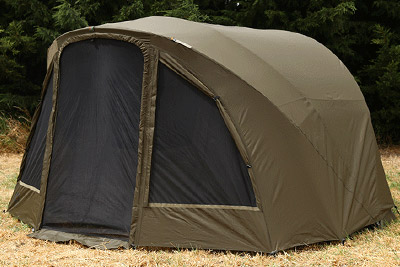 (Illustration réalisé à partir du modèle kaki)
Augmente la température interne l'hiver et garde le frais l'été
Aide grandement à réduire la condensation
Apporte un espace supplémentaire devant votre biwy
Attaches cannes velcro
Toile en nylon avec une tête hydrostatique de 10 000mm
Grandes fenêtres avec panneaux moustiquaire à l'avant comme à l'arrière
Porte avec fermeture double voie
3 options de porte : Panneau PVC transparent, panneau plein et moustiquaire
Poids : 4.6kg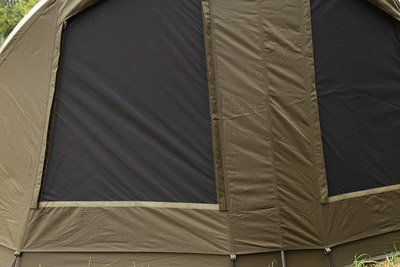 Grandes fenêtres moustiquaire (Illustration réalisé à partir du modèle kaki)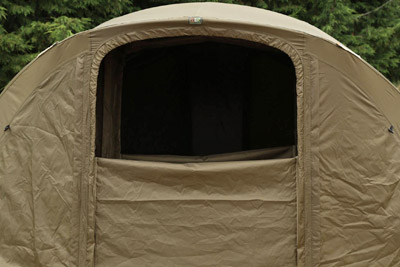 Porte avec fermeture double voie (Illustration réalisé à partir du modèle kaki)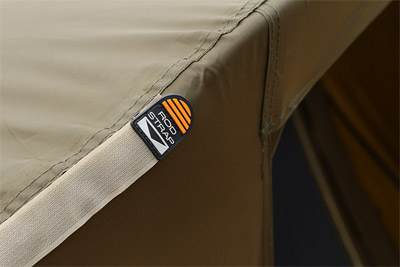 Attaches cannes velcro (Illustration réalisé à partir du modèle kaki)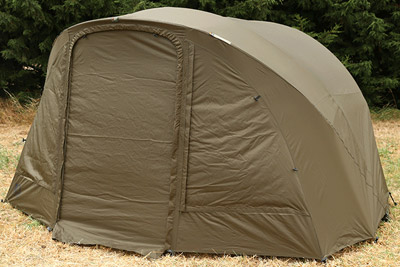 Panneau plein (Illustration réalisé à partir du modèle kaki)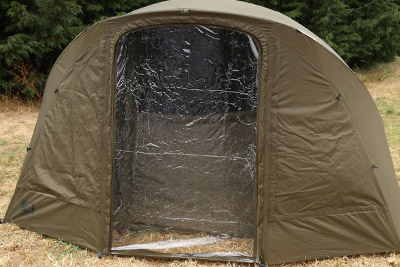 Panneau PVC transparent (Illustration réalisé à partir du modèle kaki)
| Quantity | Ref | Name | + |
| --- | --- | --- | --- |
| 1 x | 217033 | Biwy Fox R Series XL Camo 1 place (Surtoile seule) | |
| 1 x | 217030 | Biwy Fox R Series XL Camo 1 place | |
Customers who bought this item also bought :