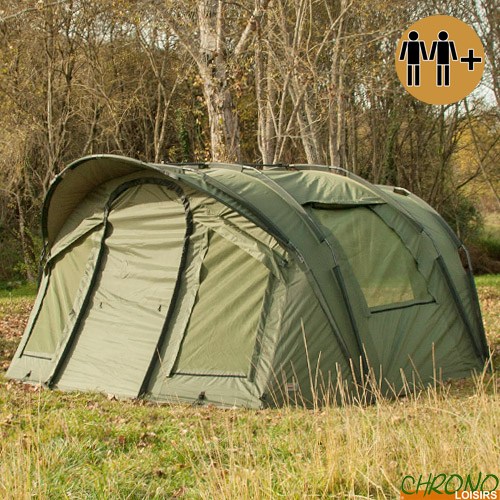 Inspired by current trends and the needs of modern carp anglers, Carp Design is a rising brand which aims to bring a new vision of carp fishing tackle.
Biwy Carp Design Colosse Green Line 2/3 places
100
€
00
Biwy Carp Design Colosse Green Line 2/3 places
Biwy Carp Design Colosse Green Line 2/3 places
Le Colosse a été conçu pour offrir aux pêcheurs un biwy aux dimensions généreuses tout en étant le plus compact possible.
Sa conception 2 x 2 arceaux lui permet de bénéficier d'un volume intérieur conséquent permettant l'installation de deux bed chairs et de tout le matériel nécessaire pour de longues sessions.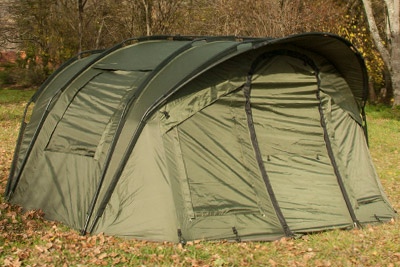 Sa hauteur est suffisamment importante pour se déplacer avec aisance, ce qui n'est pas négligeable lorsque la météo est capricieuse et qu'il faut rester pendant de longues heures à l'intérieur.
Il possède un cadre en aluminium (barres de 19mm de diamètre munies de renfort aux jonctions) qui le rend très stable et lui confère une grande résistance au vent, le tout renforcé par une série de barres de tension qui rigidifient la structure.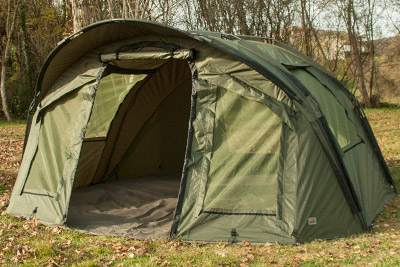 Le Colosse vous protégera efficacement en toute saison mais il est particulièrement agréable en période estivale grâce à ces nombreuses aérations qui favorisent la circulation de l'air à l'intérieur du biwy.
Ce modèle est équipé d'une seconde porte située à l'arrière du biwy ce qui vous apportera plus de polyvalence pour l'installation de votre poste de pêche et vous permettra d'améliorer le flux d'air lors des périodes les plus chaudes de l'année.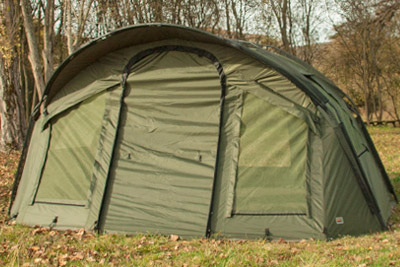 Réalisé dans une toile 420D
Tête hydrostatique 5000mm
Coutures thermo-soudées
Porte et fenêtres équipées d'un rabat plein et d'une moustiquaire verte
Points de fixation renforcés avec élastique de tension
Fourni avec un jeu de barres de tension
Tapis de sol épais « Heavy Duty » (fixation velcro)
Passant en mesh pour favoriser le séchage
Double fermeture éclair sur la porte permettant une ouverture de type "boite aux lettres"
Large casquette pour une protection optimale
Espace intérieur optimisé
Attaches cannes Velcro en façade
Encombrement : 130cm x 28cm x 26cm
Livré complet avec un jeu de sardines renforcés et un sac de transport
Dimensions : 370cm x 340cm x 178cm - Poids : 17kg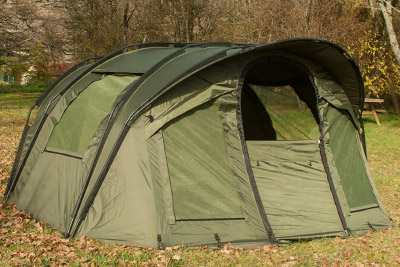 Ouverture de la porte de type "Boite aux lettres"

Livré avec un jeu de barres de tension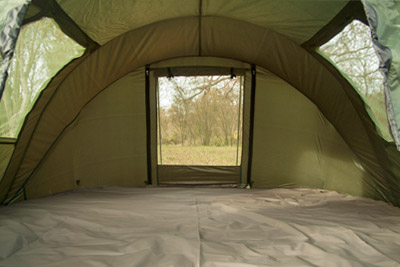 Présence d'une 2ème porte à l'arrière du Biwy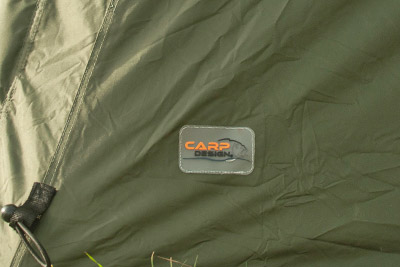 Réalisé dans une toile 420D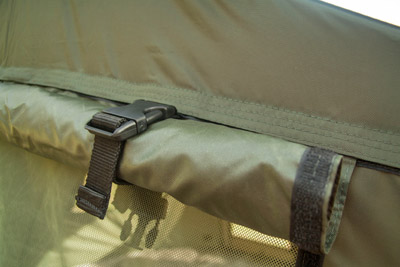 Clip de maintien robuste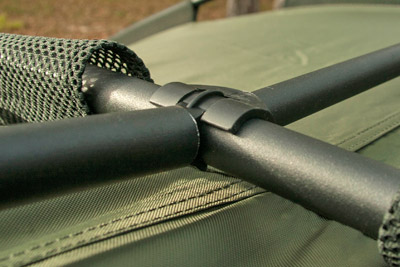 Passant en mesh pour favoriser le séchage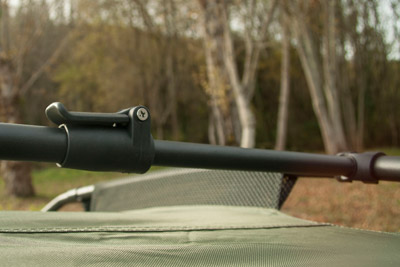 Barres de tension solides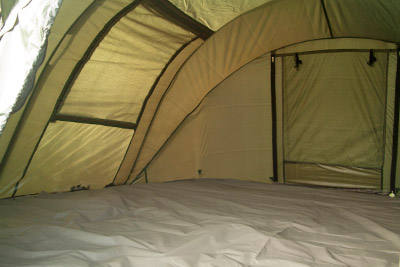 Tapis de sol épais « Heavy Duty »
Customers who bought this item also bought :