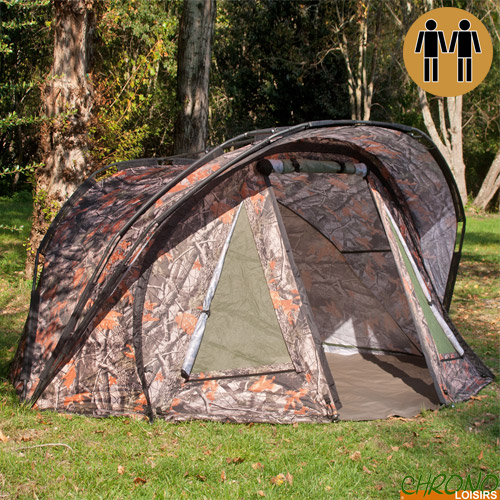 Inspired by current trends and the needs of modern carp anglers, Carp Design is a rising brand which aims to bring a new vision of carp fishing tackle.
BIWY CARP DESIGN CAMO LINE 2 PLACES
90
€
00
BIWY CARP DESIGN CAMO LINE 2 PLACES
Biwy Carp Design Camo Line 2 places
Modèle passe partout grâce à son design qui lui confère une habitabilité importante, le Camo Line 2 places répondra aux attentes des carpistes les plus exigants !
Réalisé à partir d'une toile 420D avec un camouflage exclusif et bénéficiant d'une tête hydrostatique de 5000mm, il vous permettra d'y loger 2 bed chairs avec tout le matériel nécessaire pour vos sessions.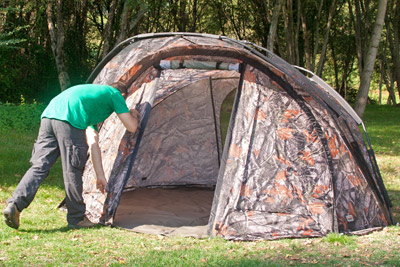 La présence d'une grande fenêtre arrière et de 2 fenêtres avant favorise la circulation de l'air, ce qui sera appréciable en période estivale. Sa façade avant amovible vous permettra de transformer votre biwy en abri en profitant d'une vue panoramique sur votre poste
Le Camo Line 2 places est un modèle d'une grande polyvalence qui permet aux carpistes d'acquérir un biwy performant et discret sans pour autant casser leur tirelire.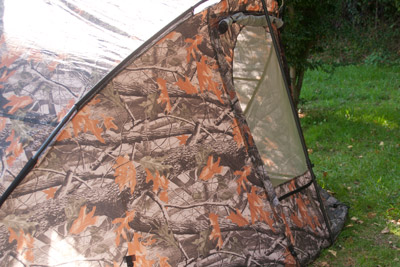 Réalisé dans une toile 420D
Motif camouflage exclusif
Tête hydrostatique 5000mm
Coutures thermo-soudées
Porte et fenêtres équipées d'un rabat plein et d'une moustiquaire
Points de fixation renforcés avec élastique de tension
Fourni avec un jeu de barres de tension
Tapis de sol épais (fixation velcro)
Attaches cannes Velcro en façade
Façade avant amovible
Passants d'arceau en mesh pour un séchage rapide
Encombrement : 110cm x 30cm x 30cm
Livré complet avec un jeu de sardines renforcées et un sac de transport
Dimensions : 160cm x 300cm x 240cm - Poids : 15kg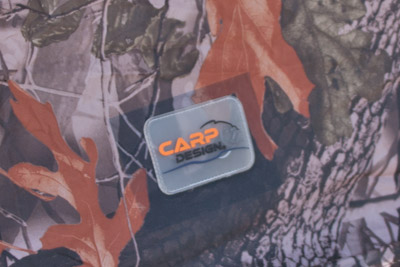 Motif camouflage exclusif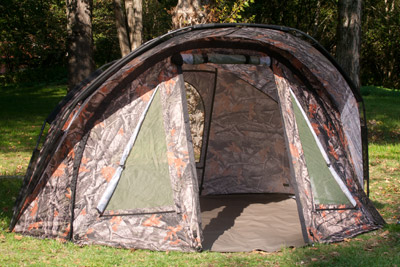 Porte et fenêtres équipées d'un rabat plein et d'une moustiquaire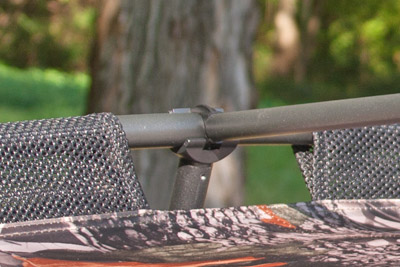 Passants d'arceau en mesh pour un séchage rapide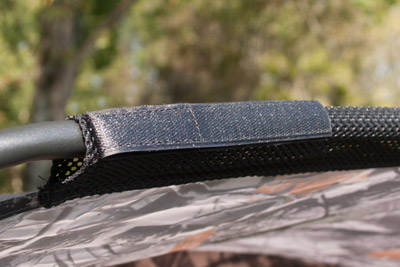 Attaches cannes Velcro en façade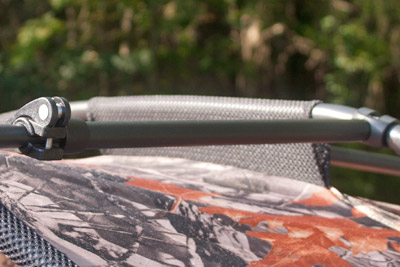 Fourni avec un jeu de barres de tension
Customers who bought this item also bought :