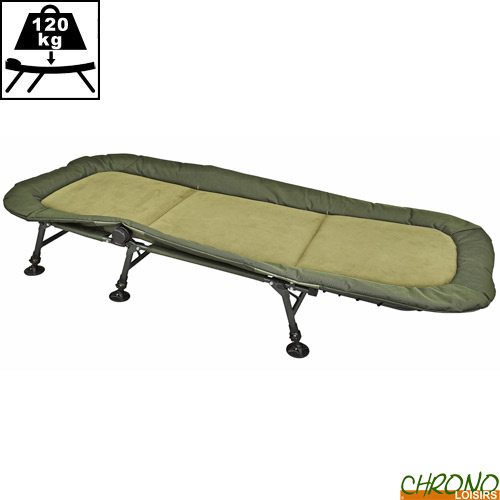 The development of new products still remains the spearhead of Starbaits, as required by its leadership position. Thanks to this "uncompromising" innovation in terms of labor and time, Starbaits products take the best podium places and pass the most demanding carpist tests all over Europe.
Bed Chair Starbaits STB 6 pieds
15
€
00
Bed Chair Starbaits STB 6 pieds
Bed Chair Starbaits STB 6 pieds
Un bed chair 6 pieds très confortable. Sa structure en aluminium aéronautique vous garantit une grande solidité et un poids plume de seulement 9.4kg pour ce bed chair STB destiné au plus grand nombre.
Son matelas épais haute densité doublé d'un revêtement Peachskin apporte une bonne isolation du sol pour un confort inégalé. Les contours du matelas, sujets à l'épreuve des frottements, sont recouverts de polyester 600D pour une grande longévité.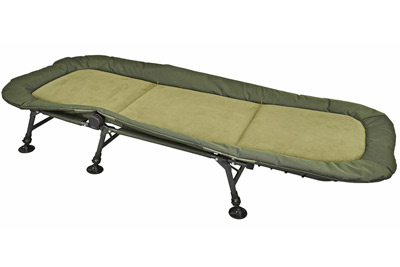 Les rotules de réglage du dossier vous permettent une utilisation multipositions pour adapter le STB à vos envies, que ce soit à plat durant la nuit ou durant les séances d'observation d'après midi ensoleillées.
Ses six pieds réglables munis de coupelles anti boue vous assurent un réglage optimal de votre lit quelles que soient les conditions de terrain.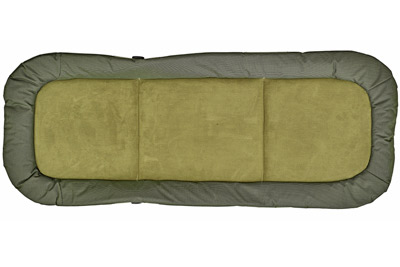 Structure en aluminium aéronautique ultra solide et très légère
Matelas épais et isolant pour un maximum de confort
Revêtement "peach skin" sur la partie couchage remplie de mousse haute densité
Mécanisme de pliage rapide
Contour du matelas en polyester 600D
Système d'inclinaison multi-points du dossier
6 pieds entièrement ajustables avec soucoupes anti-boue et revêtement anti-dérapant
Clips de maintien des pieds sur la structure métallique
Dimensions : 205cm x 81cm x 28/39 cm - Poids : 9.4kg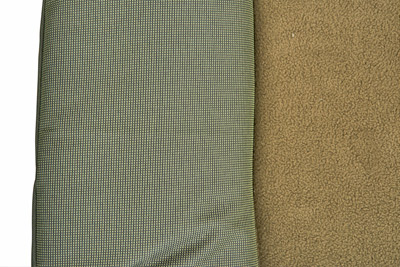 Matelas avec revêtement Peachskin et contour polyester 600D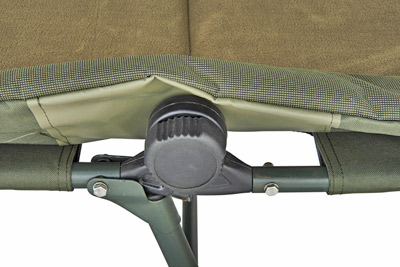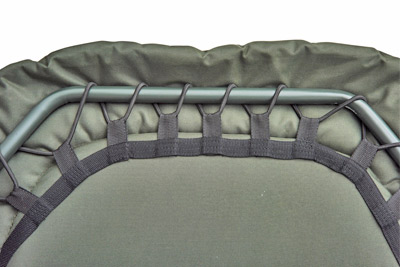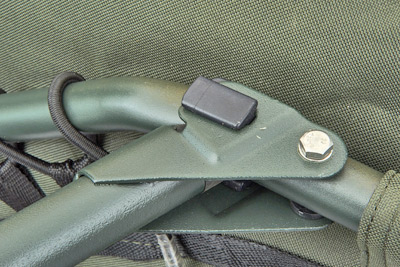 Système de blocage des pieds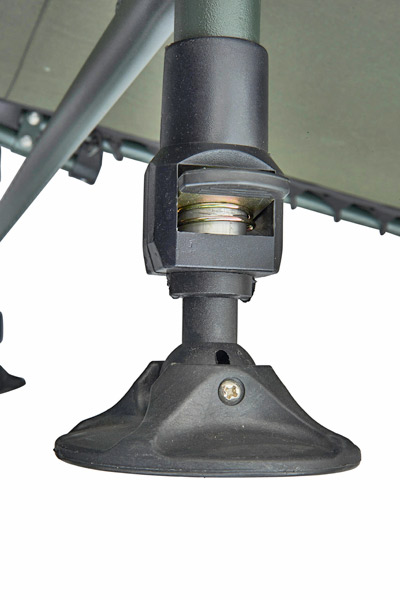 Pieds réglables articulés avec coupelle anti boue
Customers who bought this item also bought :