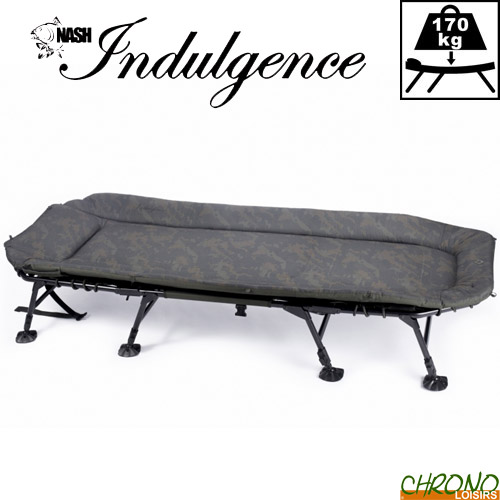 Today Nash is the largest brand dedicated to carp fishing, translating into high quality products the desires and needs of fishermen, a leading brand in the UK as well as in Europe and around the world for carp anglers from 32 different countries! Nash: Innovators from the beginning.
BED CHAIR NASH INDULGENCE WIDE 8 PIEDS
131
€
00
BED CHAIR NASH INDULGENCE WIDE 8 PIEDS
Bed Chair Nash Indulgence Wide 8 pieds
Les nouveaux Indulgence mettent à la disposition des fans le légendaire confort Nash, le support lombaire récemment adopté sur les Sleep Systems, sous la forme d'un bedchair traditionnel compatible avec un duvet classique. Ce bedchair est le point de mire du marché !
Le support lombaire du bed chair est équipé d'élastiques surdimensionnés en longueur, de manière à pouvoir réduire ce support en intensité si nécessaire, pour un confort adapté à chacun.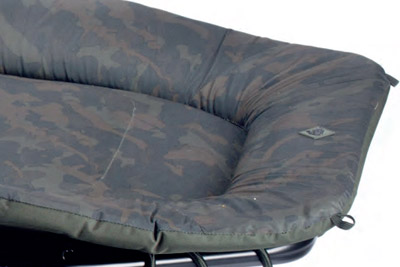 Matelas très confortable en mousse haute densité
Remplissage hollow fibre pour la partie centrale du matelas , pour plus d'isolation
Le renfort lombaire central élimine le problème de l'affaissement du matelas.
Le design unique des charnières diminue l'encombrement lors dutransport en véhicule
Oreiller intégré sculpté
Fini en couleur Nash Lake Legends camouflage
Deux poches en maille pour téléphones, centrales et clés
Coupelles anti-boue repliables avec trous pour sardines
Sangles de compression pour un repliage parfaitement plat
Boucles rapides pour fixer un oreiller optionnel ou une couverture
Longueur des pieds : 38cm - 52cm
Dimensions : 215cm x 95cm - Poids : 13kg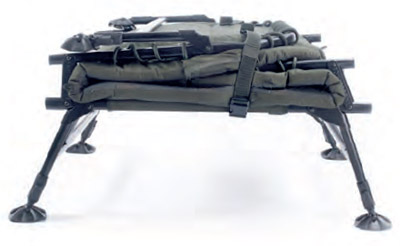 Sangles de maintien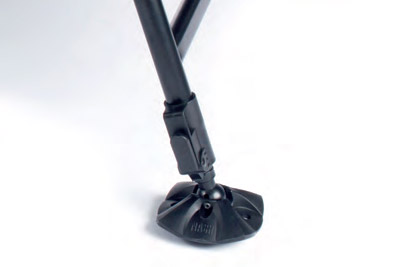 Pieds réglables équipés de coupelles anti boue.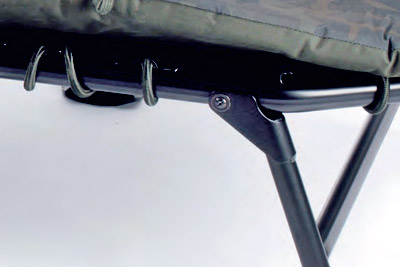 Cadre en aluminium robuste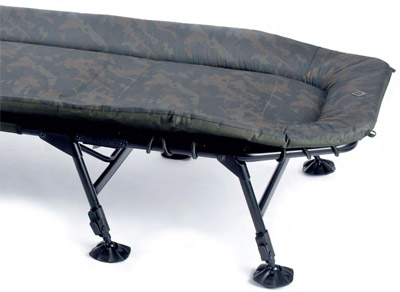 Customers who bought this item also bought :