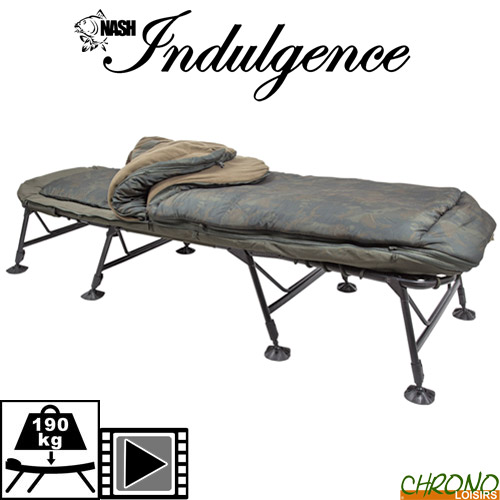 Today Nash is the largest brand dedicated to carp fishing, translating into high quality products the desires and needs of fishermen, a leading brand in the UK as well as in Europe and around the world for carp anglers from 32 different countries! Nash: Innovators from the beginning.
BED CHAIR NASH INDULGENCE SS4 EMPEROR 5 SAISONS 8 PIEDS
BED CHAIR NASH INDULGENCE SS4 EMPEROR 5 SAISONS 8 PIEDS
Les meilleurs bedchairs du marché dans une nouvelle version encore améliorée, meilleur confort, mais encombrement réduit, et toujours la chaleur, l'adaptabilité, l'exceptionnelle robustesse de cette gamme magique!
Bed Chair Nash Indulgence SS4 Emperor 5 saisons 8 pieds
Avec un luxueux duvet intégré de deux couches 3 à 5 saisons, un nouveau design général et un nouveau cadre qui améliorent l'encombrement et la facilité de pliage, les modèles SS 5 Season proposent une isolation et un confort inégalables quelles que soient la saison et les conditions!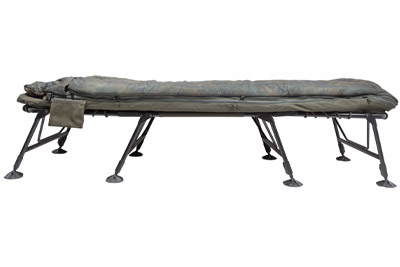 Tous les modèles SS 5 Season proposent un luxueux matelas amovible, et une aération ménagée dans le fond du bed pour assurer, une fois le matelas ôté, une bonne ventilation pendant les nuits d'été.
Cette aération peut être bouchée grâce à une bande velcro pour garantir une chaleur sans aucun courant d'air en hiver. Vous pouvez ajuster le confort et la chaleur en retirant la couche supérieure du duvet, ou en combinant les couvertures Summer ou Winter Shroud avec une ou deux couches du duvet, c'est très simple et vous permet dêtre au top quelles que soient les conditions.
Disponible en versions SS3 et SS3 Wide, également dans une version rallongée et aux pieds plus longs SS4 ou SS4 Wide, pour finir par l'Emperor, qui offre des dimensions ultimes, pour les meilleures nuits de sommeil seul ou avec votre partenaire!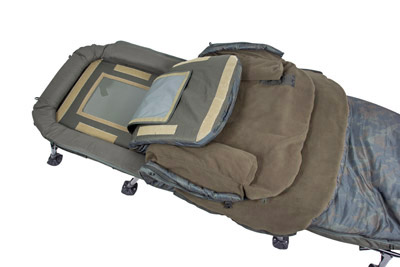 Matelas amovible de luxe, garniture hollow fibre et mousse
Aération en maille pour une bonne ventilation en Eté lors des nuits
chaudes
Bande velcro pour couper l'aération, pour plus de confort en hiver
Duvet deux couches de luxe, 3 et 2 saisons, pour une protection 5
saisons
La couche inférieure possède des déflecteurs de chaleur propres à Nash
Nouveau cadre avec charnières redessinées, réduisant considérablement
l'encombrement sur un chariot ou dans un véhicule
Les modèles SS4 possèdent un cadre plus long et des pieds plus longs
pour les pêcheurs les plus imposants
Support lombaire amélioré
Bandes velcros pour disposer facilement une Mattress Sheet optionnelle
Deux poches en maille pour téléphones, clés, centrales
Boucles élastiques pour les optionnelles Indulgence Summer Shroud,
Winter Shroud et le Pillow
Deux sangles de compression latérales pour un volume bien plat sur un
chariot Trax Barrow
Coupelles anti-boue repliables, munies d'un trou pour sardines.
Dimensions : 216cm x 115cm x 38-52cm - Poids : 23.8kg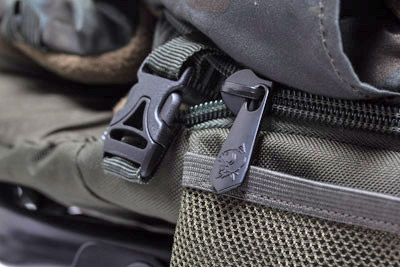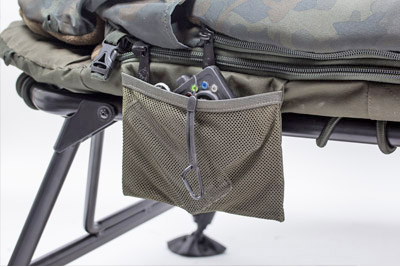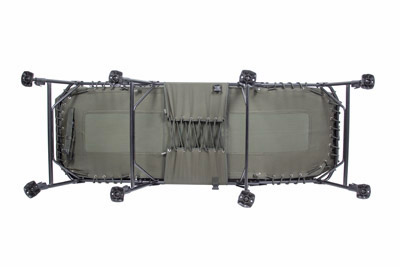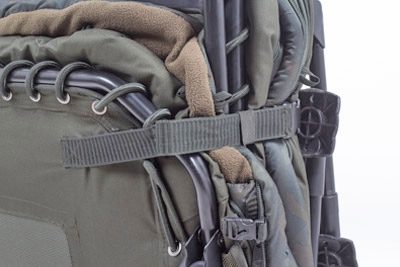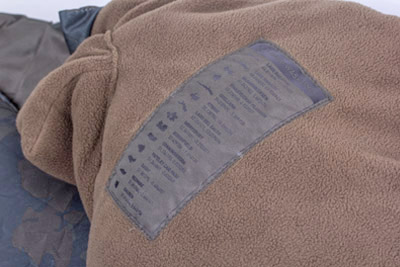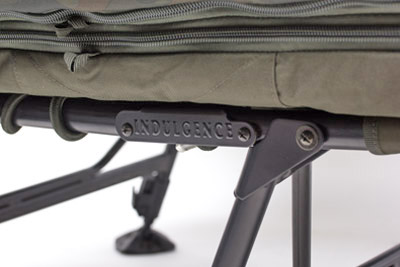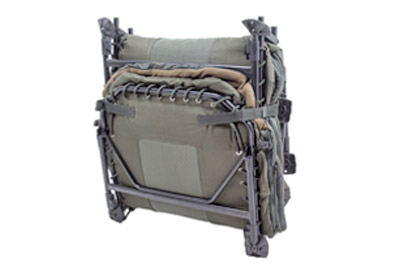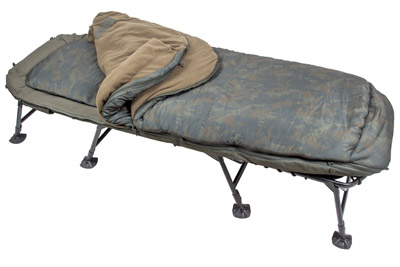 Customers who bought this item also bought :