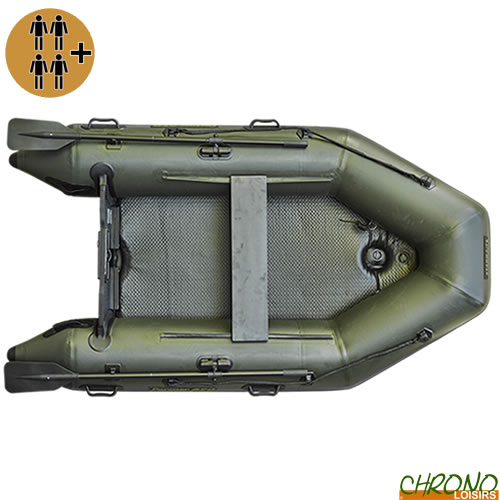 The development of new products still remains the spearhead of Starbaits, as required by its leadership position. Thanks to this "uncompromising" innovation in terms of labor and time, Starbaits products take the best podium places and pass the most demanding carpist tests all over Europe.
BATEAU GONFLABLE STARBAITS PARTNER 290 G2 PLANCHER AIR
170
€
00
BATEAU GONFLABLE STARBAITS PARTNER 290 G2 PLANCHER AIR
Bateau Gonflable Starbaits Partner 290 G2 Plancher Air
S'il y a une bien marque légitime pour la conception de bateaux pneumatiques, c'est bien Starbaits !
Comme vous le savez, chez Starbaits, nous utilisons tous ce type d'embarcation depuis de très nombreuses années, que ce soit en grands lacs, en rivières on encore en plans d'eau.
C'est avec toute notre expérience et la rigueur de qualité Starbaits, que nous avons développé cette nouvelle gamme de bateaux pneumatiques.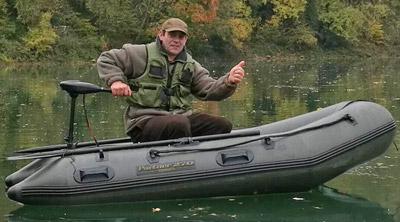 Nous n'avons pas voulu mettre sur le marché une gamme supplémentaire de pneumatiques, mais enfin apporter des embarcations développées pour la pratique de la pêche, pensées dans les moindres détails comme des bateaux idéaux.
Avec les bateaux Starbaits, ce n'est plus au pêcheur de s'adapter à son bateaux mais bien l'inverse ! La gamme Partner est le fruit de cette réflexion.
Conçue dans des matériaux de très haute qualité, cette gamme se caractérise par la masse de détails et d'astuces la rendant unique.
Cette version G2 bénéficie d'un nouveau plancher HP (haute pression) noir et d'une nouvelle toile vert kaki, encore plus discrète !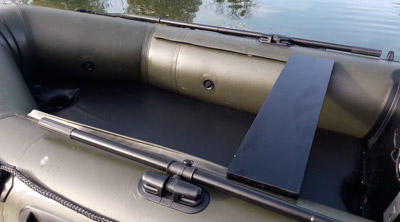 longueur intérieure : 185cm
longueur totale : 290cm
largeur intérieure : 68cm
largeur totale : 155cm
diamètre des boudins : 42cm
nombre de chambres : 3 + 1
poids net : 52kg
hauteur du tableau arrière : 38cm
puissance moteur maxi : 7.4kW /10HP
poids en charge maxi : 510kg /1124lbs
nombre de passagers maxi : 4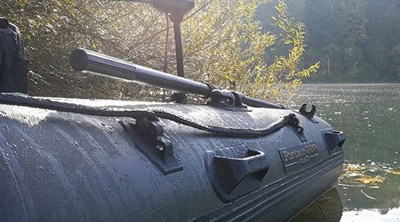 Les versions Partner G2 270 et 290 sont équipés de deux poignées latérales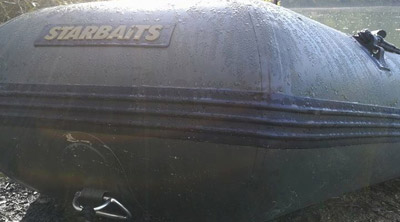 Anneau d'accroche inox à l'avant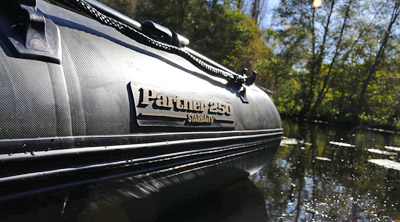 Présence d'une ligne de vie et de renforts latéraux (illustration réalisé avec le Partner 250)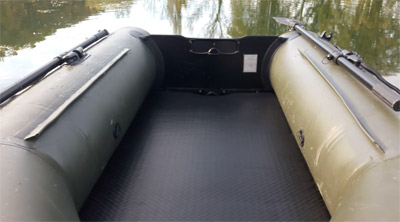 Plancher gonflable HP (Haute Pression) noir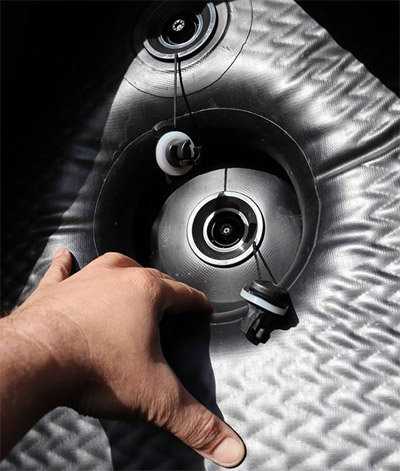 Quille gonflable
Customers who bought this item also bought :