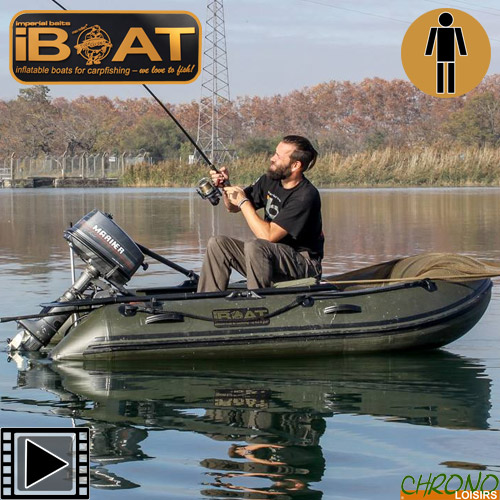 Thank you for your interest in our Imperial Fishing product line. Perhaps you have heard about us through the success of some of the best carp anglers from all over Europe! It is you who bring the "motivator", we provide the rest and we will not let you down!
Bateau Gonflable Imperial Fishing Iboat 210 Green Gen4
45
€
00
Bateau Gonflable Imperial Fishing Iboat 210 Green Gen4
Bateau Gonflable Imperial Fishing Iboat 210 Green Génération 4 Plancher Air
Le iBoat 210 est votre compagnon idéal pendant des sessions courtes, la distribution de nourriture rapide ou trips de repérage avec l'échosondeur, quand vous ne bougez pas avec beaucoup de matériel ou aussi comme deuxième bateau pendant les longs déplacements.
Deux gros bateaux sont souvent trop! Si vous avez déjà un 260 ou 320 alors le iBoat 210 est le supplément parfait !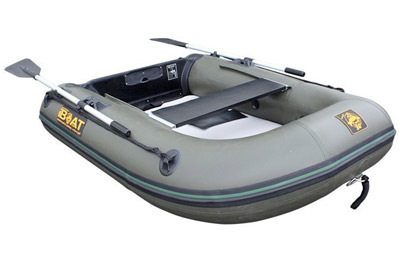 Circulez rapidement et maintenez le cap facilement sur l'eau, amenez vos appât sur vos hot spots comme le vent et menez vos combats en sécurité depuis votre bateau.
Dans l'iBoat 210 des seaux de nourriture, votre échosondeur et matelas pour décrocher les poissons capturés ont facilement assez de place. Pagayez confortablement avec assez de place pour les jambes et les bras.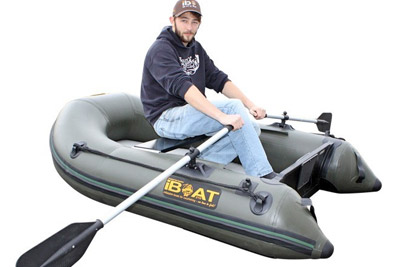 Particulièrement sur ce domaine beaucoup de bateaux de cette longueur font défaillance ! Aussi avec l´iBoat 210 il n'y a pas de négligence de détails- tout est parfaitement conçu !
Il est livré avec plancher gonflable de couleur vert, pompe à air double course, un grand sac de transport solide, couvre iBoat, anneau inox à l'avant, 2 rames, 1 banc multiposition qui coulissse (avant-arrière), kit de réparation, valve de rechange, manomètre et un kit Fender.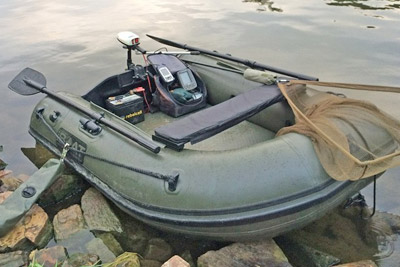 L'équipement standard à tous les iBoats
Toile haute qualité PVC Decitex 0.9mm
Dames de nage très résistantes, boulonnage autobloquant
Pas de détérioration et absolument incassable même sous sollicitations extrêmes
Longueur totale en cm: 210
Largeur totale en cm: 142
Poids total en kg: 25
Diamètre des flotteurs en cm: 35
Temps de montage: 6min
Compartiment gonflable: 5
Capacité max en kg: 380
Nombre de pers. max.: 3
Moteur max. PS: 6
Poids de moteur max.: 20kg
Logo jaune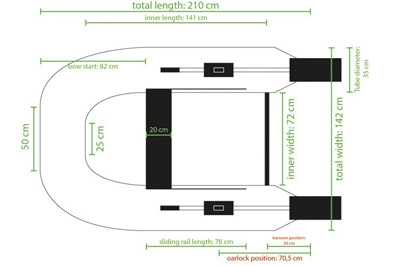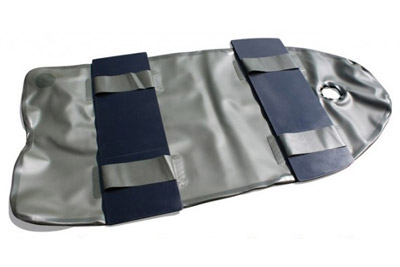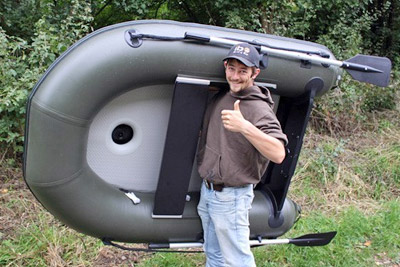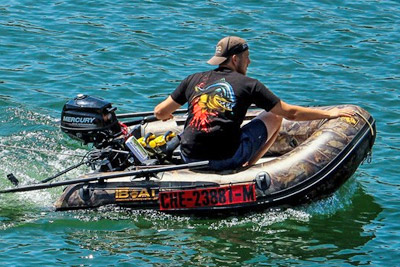 photo d'illustration réalisée avec le modèle Realtree