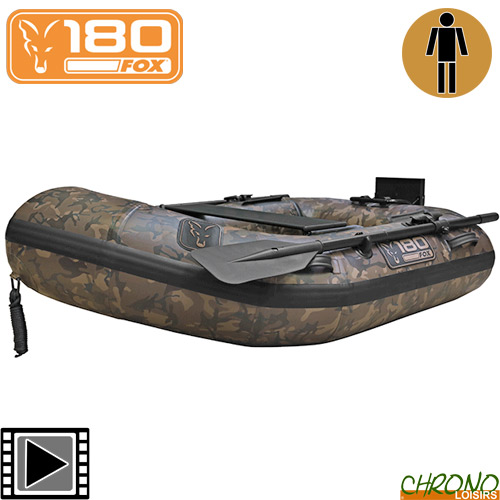 Fox is the largest distributor of specialized fishing tackle for carp. Who are the carp anglers who have never heard of products such as Swingers, FOX box systems, Microns. This is proof of a permanent desire for innovation and progress policy, both in design and in product development.
Bateau Gonflable Fox Boat 180 Camo Plancher Lattes
Bateau Gonflable Fox Boat 180 Camo Plancher Lattes
Suite à une forte demande de la part des carpistes de l'Europe entière, Fox lance enfin sa nouvelle gamme de bateau gonflable. Tous nos modèles sont le fruit d'une longue évolution pour vous offrir les meilleurs bateaux disponibles.
Bateau Gonflable Fox Boat 180 Camo Plancher Lattes
Enfin, le plus petit et le plus léger de la nouvelle gamme de bateaux FOX Boat est disponible. Il reprend toutes les caractéristiques de nos très recherchés bateaux.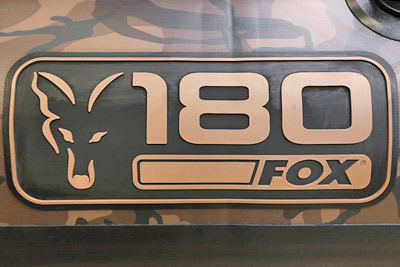 Le Fox Boat 180 est réalisé à partir d'une toile épaisse camo en tissu armé 0.7mm qui garantit une très grande résistance tout en optimisant le poids du bateau, et sa conception à 2 chambres favorise un gonflage rapide et efficace.
La proue a été retravaillée afin d'optimiser la navigation dans les vagues.
Le support arrière amovible noir reçoit votre moteur électrique FX Pro et échosondeur pour vous offrir le meilleur en matière d'utilisation de votre embarcation.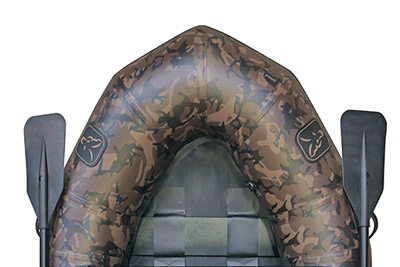 Doté de 2 doubles valves haute pression (2 chambres à air), il vous garantira une protection et une sécurité optimales lors de chacune de ses utilisations. Grande nouveauté sur toute la gamme de bateaux FOX Boat, une valve de sécurité est apparue sur l'ensemble de la gamme afin de prévenir tout sur-gonflage ou surpression.
Son plancher composé de 4 lattes en bois marine offre une grande stabilité et un encombrement réduit une fois plié.
Pour accroître la longévité du bateau, ce dernier possède des bandes de renfort sur les parties les plus assujetties aux frottements (sur les côtés et dessous).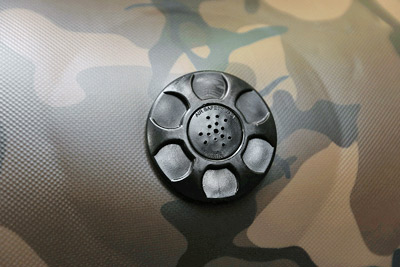 Nouvelle valve de sécurité anti surpression
Tissu 0.7mm renforcé, disponible en version camouflage exclusif Fox
Construction en 2 chambres
Valve de sécurité prévient tout sur gonflage
Angle de proue modifié pour une meilleure navigation dans les vagues
Espace utile plus long et plus large pour plus de confort
Renforcements sur le dessous du bateau
Poignées de transport placées de manière stratégique pour équilibrer le bateau lorsqu'on le porte
Concept unique de banc coulissant sur rails pour plus de polyvalence
Rames et banc aluminium finition noire
Support de moteur et échosondeur amovible de couleur noire
Plancher à lattes en contreplaqué marine intégré, permet un montage plus rapide
Crochet d'ancrage/amarrage en PVC noir
Rails latéraux renforcés pour mieux protéger l'embarcation
Fourni avec pompe à pied, kit de réparation et clef de valve
Dimensions : 180cm x 124cm x 32cm – Poids : 24.5kg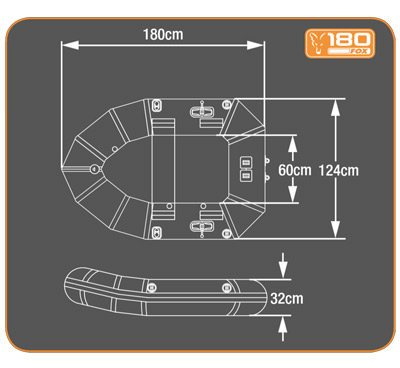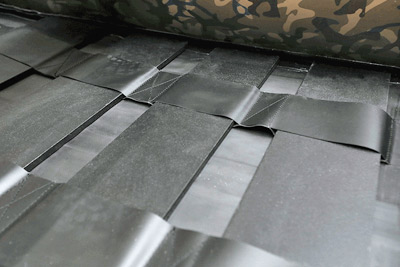 Plancher lattes pour une mise à l'eau rapide du bateau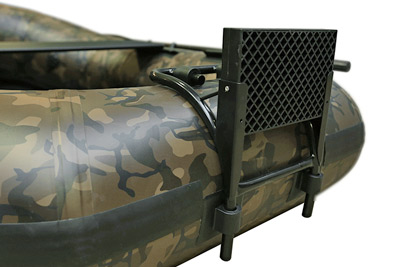 Support moteur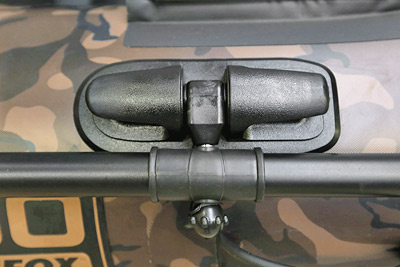 Pagaies noires sur tous les modèles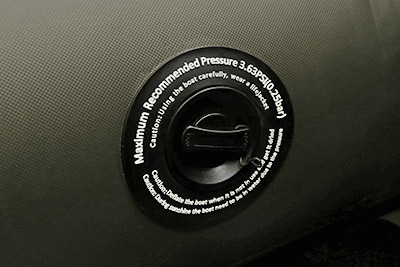 Valves haute qualité (illustration modèle vert)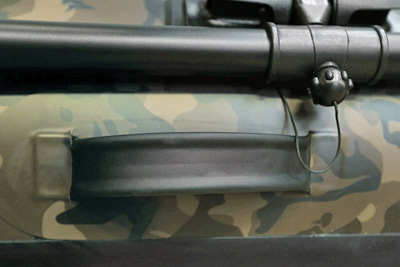 Poignées placées aux endroits stratégiques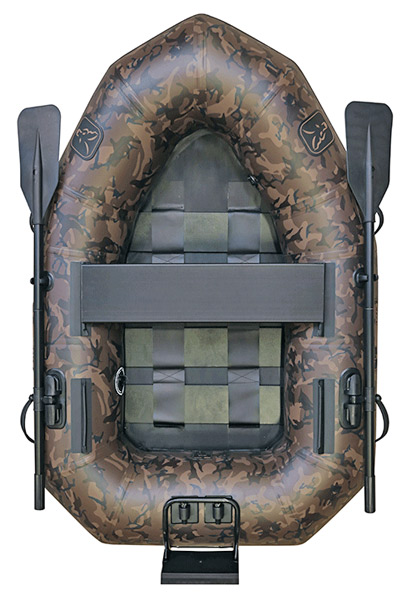 Forme éprouvée face aux vagues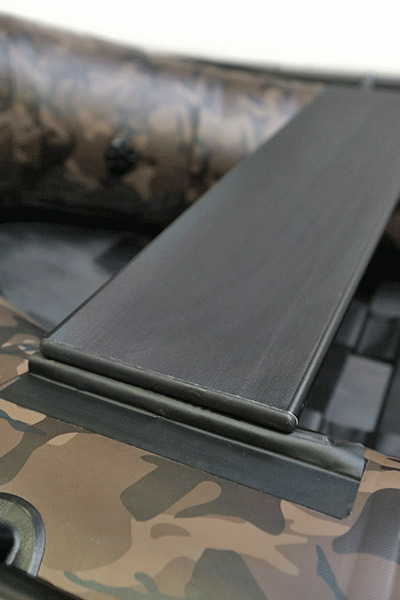 Banc coulissant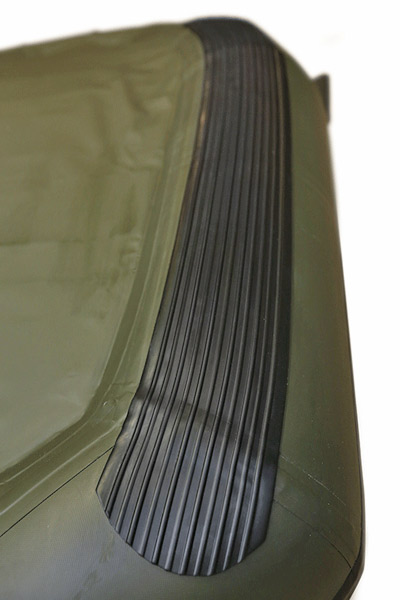 Renforts aux endroits sensibles (illustration modèle vert)
Customers who bought this item also bought :