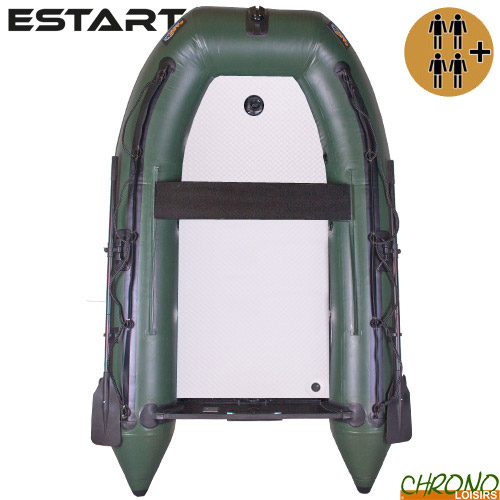 Inspired by current trends and the needs of modern carp anglers, Carp Design is a rising brand which aims to bring a new vision of carp fishing tackle.
Bateau Carp Design Estart 270 Army Green Plancher Air
150
€
00
Bateau Carp Design Estart 270 Army Green Plancher Air
Bateau Carp Design Estart 270 Army Green Plancher Air
Le Estart 270 est un bateau pneumatique conçu selon un cahier des charges rigoureux, répondant à des attentes spécifiques en terme de sécurité et d'utilisation.
Cette nouvelle version est désormais équipé d'un plancher air haute pression (HP) qui offre plus de légèreté, un encombrement réduit, un temps de montage supérieur à la version précédent (temps d'installation divisé par trois) et une robustesse accru (pas de problème de bois qui s'abîme sur le long terme).
Réalisé à partir d'un PVC de 0.9mm à base de polyester 1000D de couleur Army Green, il est doté de trois boudins gonflables indépendants avec valves haute pression.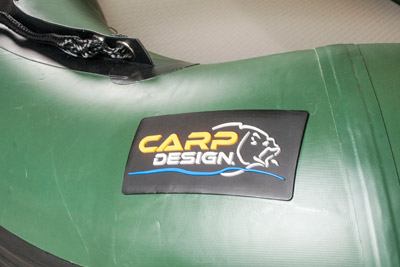 Comme tous les modèles de la gamme Estart, sa forme a été retravaillée afin d'optimiser son volume de chargement, le but étant une nouvelle fois de le rendre le plus proche possible des besoins et attentes des carpistes !
En effet, le diamètre des tubes a été réduit, le tableau arrière a été reculé au maximum, sa largeur à été augmentée pour atteindre 160cm et la forme de la proue (l'avant) a été arrondie pour ne pas perdre de place par rapport à certains modèles du marché qui possèdent une proue pointue.
Ce modèle est un bon compromis pour les carpistes qui recherchent une embarcation fiable et passe partout. Le Estart 270 pourra être utilisé sur de petites pièces d'eau, en rivière ou encore en grand lac grâce à ses tubes de 38cm de diamètre.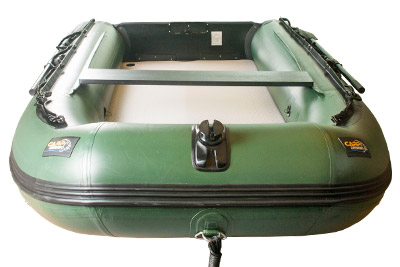 La présence d'un tableau arrière lui permet d'être facilement motorisé mais aussi de facilement fixer un support pour écho-sondeur. Sa quille gonflable lui permettra de facilement déjauger si vous êtes amené à utiliser un moteur thermique, favorisant ainsi la stabilité et la tenue sur l'eau du bateau à grande vitesse.
Il est doté d'un banc coulissant amovible qui sera d'une grande utilité lorsque vous naviguez avec un moteur ou simplement que vous vous déplacez à la rame afin de l'ajuster par rapport à votre physionomie.
Pour des raisons de robustesse, des bandes de renfort ont été ajoutés sous les boudins afin d'augmenter la résistance à l'abrasion, là où les pierres et rochers sont le plus fréquemment en contact avec le bateau !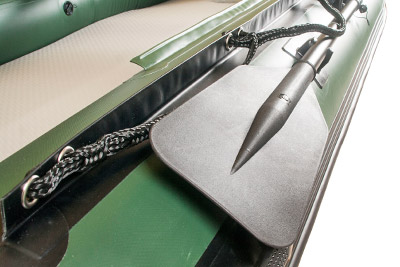 · Plancher Air Haute Pression (type "nid d'abeille")
· Rames de couleur noir en aluminium pour plus de discrétion
· Banc réglable coulissant en bois marine (amovible)
· PVC 0.9mm à base de polyester 1000D
· Couleur : Army Green
· Nombre de chambres : 3 + 1
· Quille gonflable
· Diamètre des boudins : 38cm
· Dimensions intérieures : 200cm (longueur) x 90cm (largeur)
· Tableau arrière renforcé
· Anneau de fixation inox sur l'avant du bateau
· Norme ISO6185
· Charge maximale : 436kg
· Motorisation maximale : 7.5CV
· Bateau non immatriculable par les affaires maritimes
· Livré complet avec sac de transport et gonfleur
· Bande de renfort sous les boudins
· Kit de réparation fourni
Dimensions extérieurs : 270cm (longueur) x 160cm (largeur) - Poids : 46kg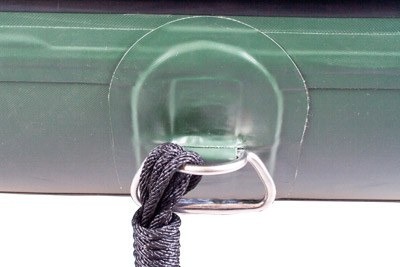 Anneau de fixation en acier inoxydable à l'avant du bateau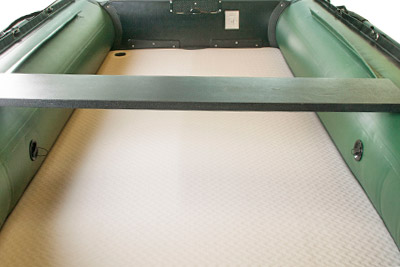 Plancher Haute Pression de type "nid d'abeille"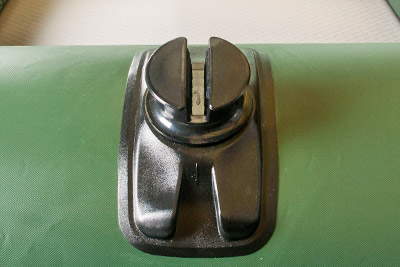 Taquet coinceur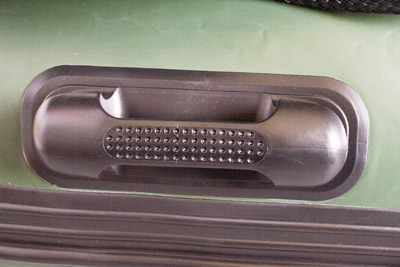 Poignée de transport et ligne de vie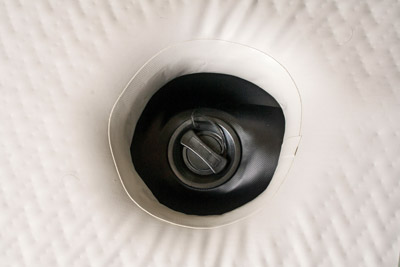 Quille gonflable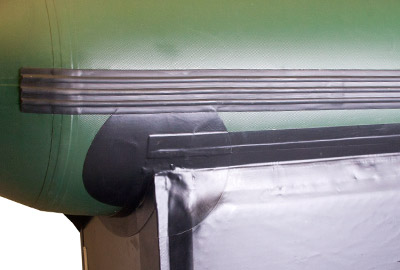 Bande de renfort sous les flotteurs du bateau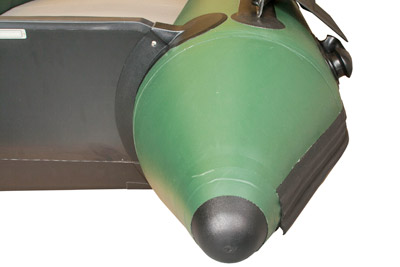 Diamètre des boudins : 38cm

Customers who bought this item also bought :