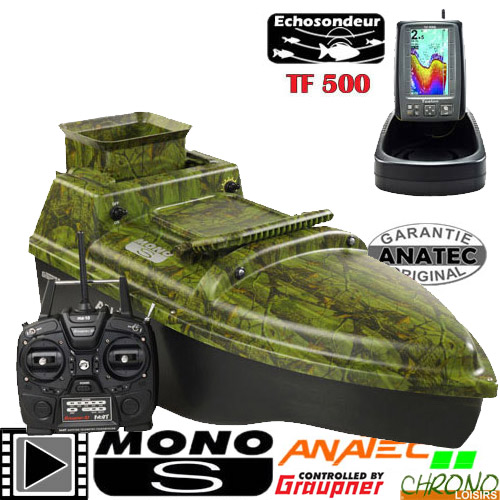 For the purchase of this item, discover your gift !
The Anatec brand is specialized in the manufacture of radio controlled starter boats for more than 20 years. Anatec is considered by the biggest names of "Specimen Hunting", as the indispensable ally of carp anglers. The French press considers the Anatec bait boats as the most efficient, reliable and robust on the market.
Bateau Amorceur Anatec Monocoque S Camou Oak MZ10 Echo TF500
179
€
00
Bateau Amorceur Anatec Monocoque S Camou Oak MZ10 Echo TF500
Bateau Amorceur Anatec Monocoque S Camou Oak MZ10 TF500 + Cadeau
Bateau Amorceur Anatec Monocoque S Camou Oak MZ10
Le MONOCOQUE est le best-seller de la gamme ANATEC. Un compromis idéal pour pratiquer sa pêche dans les meilleures conditions possibles. Son faible encombrement facilite sa mise à l'eau même lorsque le terrain est accidenté.
Par ailleurs sa conduite ainsi que l'apprentissage de ses différentes fonctions sont très aisés et accessibles même aux débutants.
Il bénéficie également d'une très bonne flottabilité et peut être utilisé même lorsque la surface de l'eau est agitée.
Equipé comme tous les bateaux ANATEC de composants électroniques du fabriquant Allemand GRAUPNER ainsi que d'une nouvelle télécommande MZ10 du même fabriquant. Le MONOCOQUE respecte la charte de qualité et fiabilité commune à tous ses bateaux.
Le MONOCOQUE fonctionne grâce à un moteur à hélice alimenté par une batterie au plomb de 6V 12 Ah. L'autonomie d'utilisation du bateau est d'environ 90 mn et sa vitesse maxi de 1.3 m / seconde.
Par rapport à la version précédente, le MONOCOQUE S 2015 possède un contrôleur digital de tension afin de vérifier instantanément la tension de la batterie.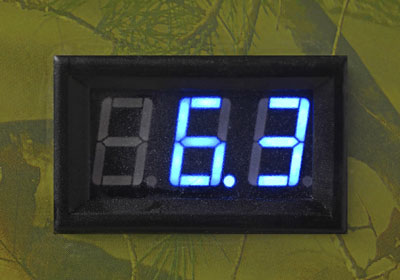 La direction est assurée par un mécanisme de gouvernail.
Situé en position arrière, le bac d'amorçage du MONOCOQUE possède une capacité d'1 kilo. Ce bac permet le transport des amorces ainsi que de la ligne.
Le contrôle du bateau et de ses fonctions se fait grâce à la télécommande GRAUPNER MZ10. Cette dernière bénéficie de la nouvelle technologie HoTT 2.4 GHz qui permet, en outre, de solutionner les problèmes d'interférences malencontreuses et d'augmenter la portée de transmission. Cette technologie a également l'avantage de ne plus nécessiter d'antenne sur le bateau.
L'alimentation de la télécommande MZ10 est assurée par 4 piles LR6 AA
Pour faciliter le repérage du bateau sur l'eau de nuit ou par temps sombre, le MONOCOQUE est pourvu de 4 diodes lumineuses ultra puissantes (2 blanches à l'avant et 2 rouges à l'arrière).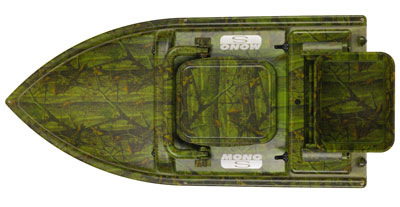 Pour une description détaillée relative à la mise en service, au mode d'emploi et aux conditions/précautions d'utilisation du MONOCOQUE il convient de se reporter au manuel d'utilisation joint avec le bateau.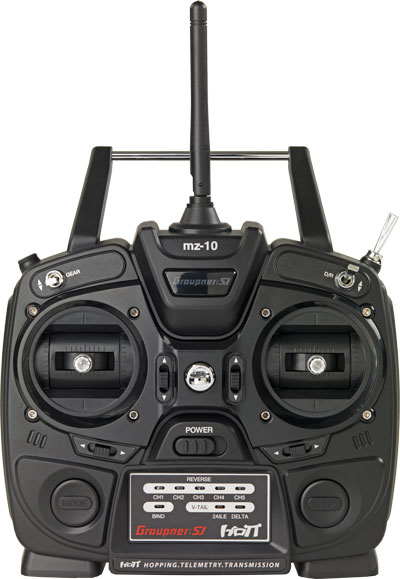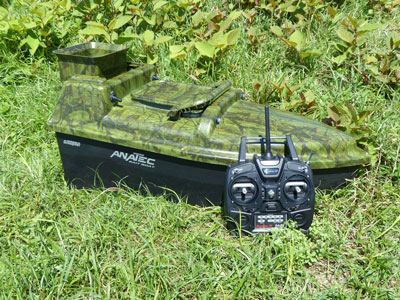 Livré complet avec :
1 Batterie 6V / 12Ah
1 bombe de graisse
Chargeur fourni
Sac de transport
Dimensions : 75 x 35 x 36 cm - Poids : 6 Kg (batterie comprise)
Kit Echo Sondeur Toslon TF500 Couleur avec sonde
Le Toslon TF500 est un écho sondeur couleur spécialement conçu pour être monté sur un bateau amorceur. Grâce à sa fréquence 2.4Ghz, il offre à son utilisateur une vision de la topographie des fonds et des échos de poissons jusqu'à 300m de distance.
Son écran doté de 65536 couleurs permet une lecture facile en plein soleil, une meilleure analyse des différents substrats et une identification plus compréhensive des obstacles (souches, herbiers, rochers).
Distance de portée : 300m (variable selon environnement)
Profondeur maximum : 40m
Écho-sondeur numérique sans fil
Fréquence radio : 2,4GHz
Chaine RF : 20
Fréquence de détection : 115kHz
Couverture de détection : 60 degrés
Écran : 4.3" TFT LCD Sunlight Viewable
Résolution : 480 x 272 pixels 65 536 couleurs
Fonctionne avec 8 piles AA ou une batterie lithium 6-12V (alimentation non fournie)
Menu multilingue (dont français)
Fonctionne entre -10°C et +50°C
ECHOSONDEUR
Boitier étanche IPX6
Nouveau système numérique sans fil
Affichage en temps réel (pas de décalage entre l'écho (dessous le bateau) et l'écran)
La technologie Color Line permet une lecture simplifiée des poissons et de la structure du fond (dureté du fond facilement identifiable)
Profondeur indiquée au dessus de chaque symbole de poisson
Alarme sonde : poissons, faible profondeur et batterie faible (batterie du bateau et batterie de l'écho-soneur)
Affichage du niveau de batterie de l'écho-sondeur et du niveau de batterie du bateau
Système de menu de style « Windows »
Rangement facile grâce à son écran repliable dans le boitier
Système de mémoire permettant de conserver les réglages précédemment enregistrés
Compatible eau douce/eau salée
Garantie 2 ans
Le bateau est livré avec un kit écho sondeur qui sera à monter par vos soins. Le montage de la sonde sur le bateau ne nécessite pas de percer la coque du bateau grâce à la présence d'une fausse sonde pré-montée sur la coque.

| Quantity | Ref | Name | + |
| --- | --- | --- | --- |
| 1 x | 213265 | Bateau Amorceur Anatec Monocoque S Camou Oak MZ10 | |
| 1 x | 213315 | Kit Echosondeur Toslon TF500 Couleur avec sonde | |
Customers who bought this item also bought :