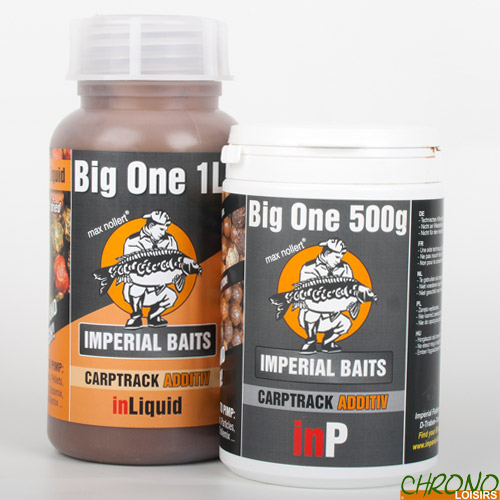 Thank you for your interest in our Imperial Fishing product line. Perhaps you have heard about us through the success of some of the best carp anglers from all over Europe! It is you who bring the "motivator", we provide the rest and we will not let you down!
Attractant Imperial Carptrack In Liquid 1L + In Powder 500g
7
€
90
Attractant Imperial Carptrack In Liquid 1L + In Powder 500g
Attractant Imperial Carptrack In Liquid 1L + In Powder 500g
L'utilisation des attractants Carptrack est très simple et facile à appliquer, que ce soit pour la fabrication d'appâts ou pour napper vos bouillettes prêtes à l'emploi. Vous pouvez réaliser facilement une pâte d'enrobage pour vos appâts en mélangeant nos additifs en poudre (carptrack powder, carptrack inP) avec le nos additifs liquides (Carptrack Liquid; le Carptrack inL ou le Liquid AMINO). Etant des produits concentrés, nous vous recommandons ne pas dépasser l'indication de dosage.
L'efficacité de ces produits augmente énormément vos chances de succès, des milliers de prises en témoignent déjà de façon saisissante!
Attractant Imperial Carptrack In Liquid Big One 1L
Avec Carptrack inLiquid nous avons deux additifs CT de la première heure combinés Carptrack inL et Carptrack liquide.
Les deux produits sont des attractants solubles dans l'eau sous une forme plus liquide, le signal alimentaire stimule la carpe naturellement par la lécithine, la levure et le foie.
Un produit très réactif et qui attire les carpes de très loin !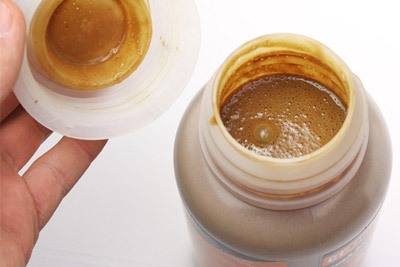 L'addition ciblée de L-amino-acides, puis une activation enzymatique par la réaction de Maillard font de ce produit un des meilleurs attractants pour la carpe.
Idéal pour renforcer l'attraction de vos bouillettes, pellets, particules, Stickmix, amorces ...
Avec InLiquid, Pimpez vos appâts et attrapez plus de poissons!
Posologie: Dans un mix ou en nappage à hauteur de 30ml/kg.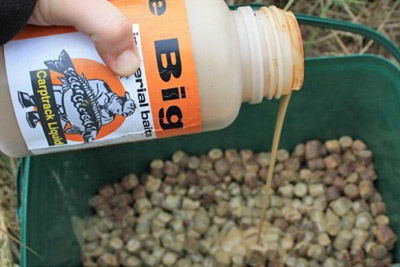 Idéal pour napper vos amorçages... et rendre les carpes "Addicted"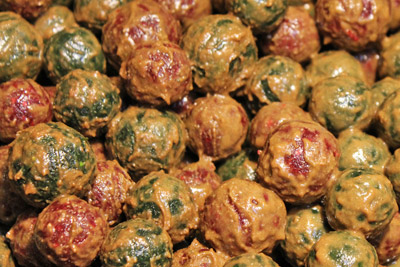 InLiquid + InPowder : Une bombe d'attraction pour tous vos appâts !
Attractant Imperial Carptrack In Powder Big One 500g
Carptrack inP 'Poudre' ou inL 'Liquide' sont très solubles dans l'eau.
Les carpes détectent une vraie source de nourriture grâce à leurs composants naturels (Lécithine, Levure et foie).
A utiliser comme enrobage pour vos bouillettes, pellets, particules et stickmix, c'est un vrai aimant à carpes ! Avec René Rex, nous avons déjà utilisé le Carptrack inP et inL pendant les années 2000-2003 avec d'énormes succès à la clé.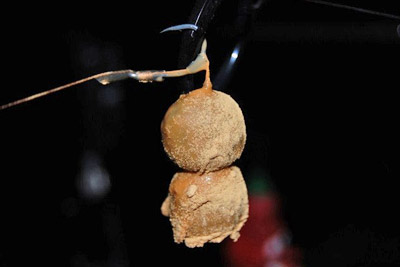 La constatation la plus récente ! inL et inP peuvent fournir une pâte très attirante qui est moins dure que celle réalisée avec Carptrack Powder et liquide.
Les boules formées doivent être simplement séchées avant utilisation. Certes elles resteront flexibles, mais l'efficacité sera au top pour un certain temps, même si ces produits sont très soluble ne l'oublions pas !
Dosage : 30-60gr/kg mix ou nappage !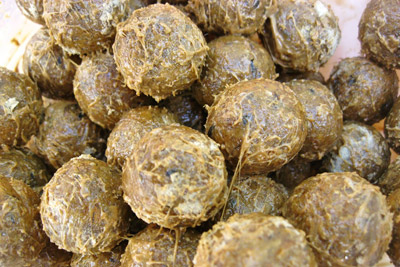 Bouillettes pimpées avec Carptrack... Une bombe d'attraction!
| Quantity | Ref | Name | + |
| --- | --- | --- | --- |
| 1 x | 242570 | Attractant Imperial Carptrack IN Liquid Big One 1L | |
| 1 x | 242572 | Attractant Imperial Carptrack In Powder Big One 500g | |
Customers who bought this item also bought :