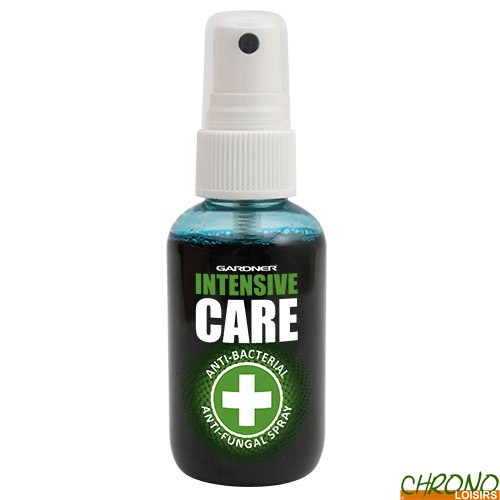 Innovation, quality and reliability are the foundation of the Gardner brand. This family-owned business is made up of a small team of hard-working employees who develop and provide products that will help you successfully hang beautiful fish.
Antiseptique Gardner Intensive Care
2
€
00
Antiseptique Gardner Intensive Care
Antiseptique Gardner Intensive Care
L'antiseptique Intensive Care est un nouveau concept dédié aux pêcheurs afin qu'il puisse apporté les soins nécessaires à un poisson d'eau douce ayant été blessé.
La combinaison hautement actif des ingrédients antibactériens et antifongiques de cette formule unique pénètre les zones traitées immédiatement, permettant ainsi une réduction des risques d''infection et favorisant aussi le processus de guérison naturelle des poissons.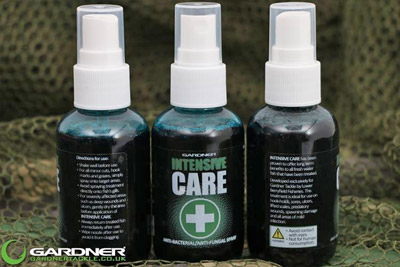 Il est parfait pour le traitement des piqures d'hameçons, des plaies, des écailles levées/arrachées, des blessures, des dommages que peuvent subir les poissons durant la période de fraie, ainsi que tous les types d'infection légère.
En temps que pêcheurs, nous recommandons toujours de traiter toutes les "marques", peu importe leur taille, ceci est une mesure de précaution afin de s'assurer que les poissons seront encore en meilleur forme possible à l'avenir.
Le Intensive Care est conditionné dans un petit flacon pratique équipé d'un spray afin de permettre une vaporisation simple et rapide de la zone à traiter.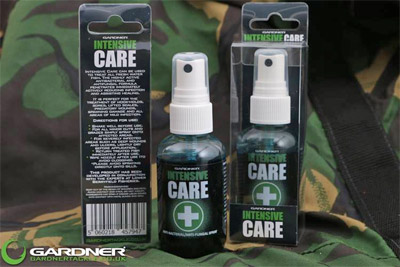 Recommandation :
Bien agiter avant emploi
Une simple vaporisation convient pour toutes les coupures et éraflures mineures
Pour les zones gravement infectés tels que des blessures profondes et les ulcères, nous vous recommandons de légèrement sécher la zone avant l'application afin de permettre au produit de mieux pénétrer
Il n'est pas nécessaire de conserver le poisson en captivité après application du soin, il est même recommandé de le remettre à l'eau le plus rapidement possible
Essuyez la buse du spray après chaque utilisation afin d'évité qu'il ne se bouche
** S'il vous plaît éviter de pulvériser le traitement directement sur les branchies du poissons. Bien que les ingrédients actifs du Intensive Care soient parfaitement sûrs, les membranes des branchies sont des organes très délicats et il est préférable d'éviter toute pulvérisation directe sur cette zone.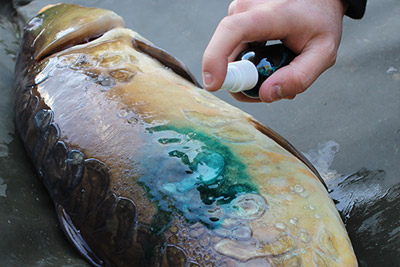 Ce produit a été développé en collaboration avec les professionels de la pisciculture Berryfield en Angleterre.
Conseils :
Tenir hors de la portée des enfants et des animaux
Eviter le contact avec les yeux et ne pas ingérer
Les ingrédients actifs du Intensive Care tâches (couleur) si l'excès de liquide entre en contact avec votre matelas de réception, votre sac de pesée ou votre peau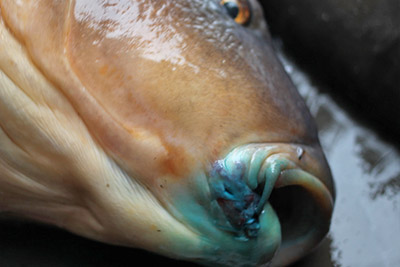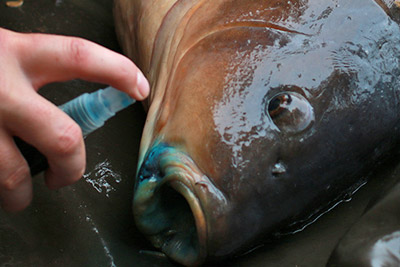 Customers who bought this item also bought :