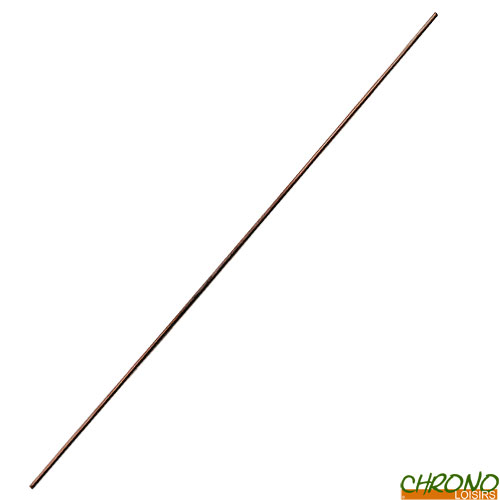 Black Cat only offers catfish fishing equipment. Stefan Seuß, one of the best catfish fishermen in the world, has developed a range for Rhino and Black Cat, which offers the fisherman exactly what he is looking for. The equipment has been seriously tested for two years. During the test outings, no less than 150 catfish were caught, three of which weighed more than 90 kilograms (97.4 kg, 98.5 kg and 102.8 kg).
AIGUILLE À LOCHER SILURE BLACK CAT
1
€
20
AIGUILLE À LOCHER SILURE BLACK CAT
Ce sont souvent les accessoires qui sont exposés aux plus fortes contraintes. Seuls des fils, hameçons et émerillons de toute première qualité permettent de mettre au sec la proie ferrée.
Aiguille à Locher Silure Black Cat
Un accessoire indispensable qui convient pour réaliser de nombreux montages pour pêcher le silure.
A utiliser avec l'hameçon double pour fixer directement l'appât ou pour réaliser des montages pour la pêche en verticale ou en spinning.
Diamètre 1mm - Longueur 12cm