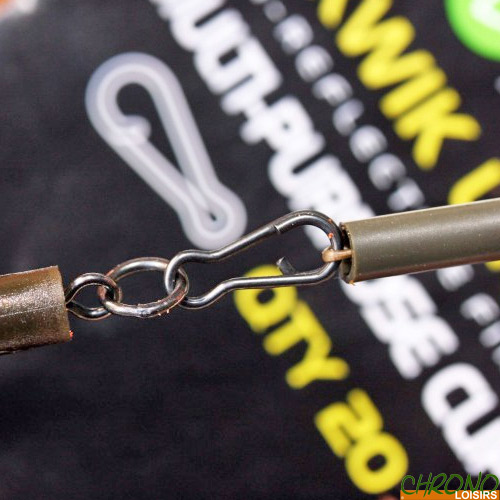 One of the most prestigious Anglo-Saxon brands for small carp fishing tackle. According to specialists, Korda accessories are the best on the market and especially the most sought after the best Carpers throughout Europe!
Agrafe Korda Kwik Link (par 20)
0
€
40
Agrafe Korda Kwik Link (par 20)
Agrafe Korda Kwik Link (par 20)
L'attache rapide Kwik Link de Korda a été spécialement étudiée pour permettre au pêcheur de changer de taille de plomb en pêche coulissante.
Ceci dit, elle possède bien d'autres déclinaisons et peut être utilisée pour tout ce qui doit s'attacher ou être enlevé de la ligne, comme par exemple les marqueurs float.
Le mot de Danny : "j'utilise le Kwik Link pour toutes mes situations de pêche. Je l'attache sur un émerillon qui se loge à l'intérieur du lead clip. Je fais ensuite une boucle avec un nœud en huit sur le bas de ligne en m'assurant qu'il soit bien solide, en particulier lorsque j'utilise du matériel "hybrid".
Il et préférable de serrer vos nœuds au dessus d'une source de vapeur pour la solidité. J'enfile 3 mm de gaine en silicone sur le bas de ligne avant de clipper le tout sur le Kwik link.
Je glisse ensuite la gaine en silicone sur l'attache rapide pour éviter que le bas de ligne ne s'enlève de l'attache lors des lancer. Je peux donc ainsi changer de bas de ligne en quelques seconds sans sortir le clip de l'émerillon.
Cela ne « fatigue » pas le clip et lui assure plus de longévité. Plus l'émerillon restera bloqué dans le clip, plus il sera solide. Ainsi le plomb s'éjectera du clip plus facilement si vous êtes accroché".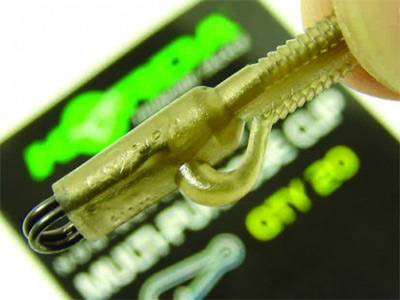 Customers who bought this item also bought :