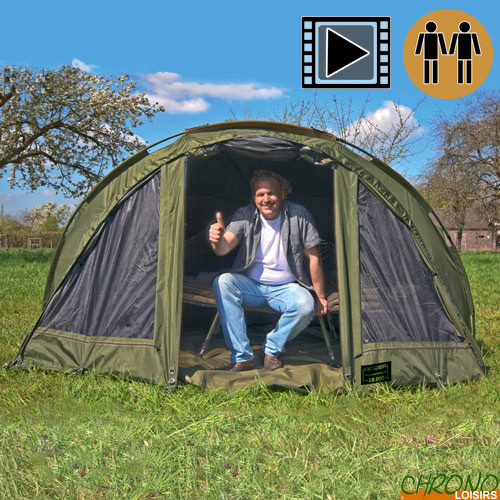 The Pelzer brand makes it a point of honor to offer robust, reliable and functional products, so that each session brings you even more pleasure and success! We are proud to offer you Pelzer products exclusively on the French market! And to all European carpanglers !
ABRI PELZER BROLLY SYSTEM SHELTER 2 PLACES
105
€
00
ABRI PELZER BROLLY SYSTEM SHELTER 2 PLACES
Abri Pelzer Brolly System Shelter 2 places
Le parapluie Brolly-System Shelter 10000 2 men est un très confortable parapluie pour 2 personnes. Il est conçu dans un matériau super résistant avec une imperméabilité de 10000mm.
Les 8 baleines sont fabriquées à partir de fibre de verre pour plus de résistance. Les 4 mâts tempête et cadre central sont en aluminium de 16mm afin de garantir la stabilité à l'érection du brolly system.
Toutes les coutures ont été contre-soudées pour une résistance et une imperméabilité accrues.
La pointe du parapluie a été renforcée par un patch supplémentaire de PVC. L'avant a 2 fenêtres avec moustiquaire et la porte a une fenêtre supplémentaire transparente. Le devant du système est complètement amovible et le côté droit et gauche de l'entrée disposent de supports de canne velcro.
Le tapis de sol est fabriqué à partir d'un tapis de sol PVC anti bruissement extrêmement robuste et peut être fixé avec velcro à l'intérieur de la tente. Il est livré avec un grand sac pour un rangement facile.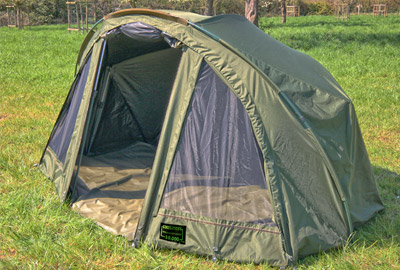 Toile : 150D PU 10000
Coutures contre-soudées
Baleines fibre de verre très résistantes
Fermetures éclair renforcées
Imperméabilité 10000mm
Tapis de sol 100% PU anti bruissement
Façade et côtés complètement amovibles
Matériaux : 90% polyester, 10% PVC
Dimensions plié : 180cm x 20cm x 20cm
Dimensions : 275cm x 240cm x 138cm - Poids : 11.5kg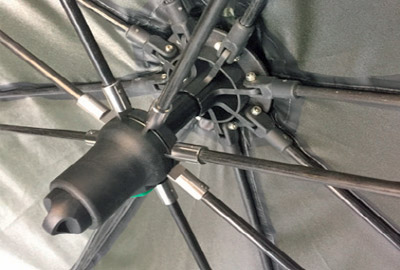 Customers who bought this item also bought :