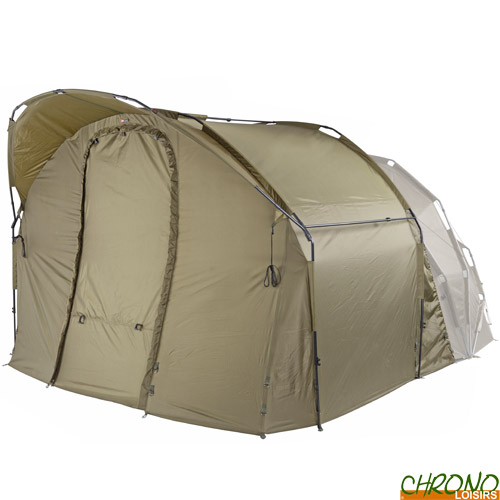 A new season is off to a flying start for the brand JRC because it is not the innovations that are missing! With a brand new logo, JRC offers this new season with an avalanche of new products. Whether Biwys, electronics or luggage, we have a safe bet that you will find your happiness.
Abri JRC Cocoon 2G Universal Porch
60
€
00
Notify me when this item will be back in stock
Abri JRC Cocoon 2G Universal Porch
Abri JRC Cocoon 2G Universal Porch
Ce système unique d'auvent se déploie pour s'adapter à n'importe quel biwy, offrant ainsi un grand espace supplémentaire.
Grâce à sa conception astucieuse, la hauteur du auvent peut être adaptée à une tente compacte 1 place ou à un dôme de grande taille. Il offre suffisamment d'espace pour que plusieurs personnes puissent s'asseoir.
En le déployant, il permet ainsi d'héberger des hôtes supplémentaires pour la nuit. Il est également idéal pour en faire un coin cuisine.
Lorsqu'il pleut, le auvent permet de se changer et de laisser les vêtements mouillés et les bottes, avec assez de place pour se tenir debout, permettant ainsi de conserver la zone dédiée au couchage toujours sèche et propre.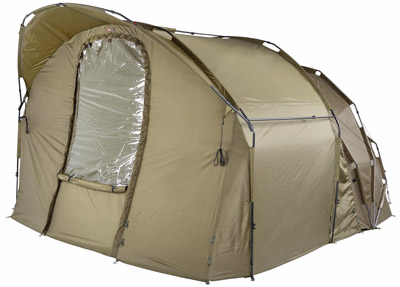 Surtoile 100 % nylon 210D 10 000 mm
Armature en aluminium rigide 6061 ultra léger de qualité aéronautique avec finition gris titane anti-reflets
Hauteur réglable
Porte à fermeture Eclair à positions multiples, avec moustiquaire
Système astucieux de raccordement à la tente, adapté à la plupart des tailles de tentes disponibles sur le marché
Barres de tension rigides en aluminium
Livrée avec un sac de transport solide et des sardines robustes en acier
Dimensions : 220cm x 305cm x 165/178/190cm - Poids : 8.4kg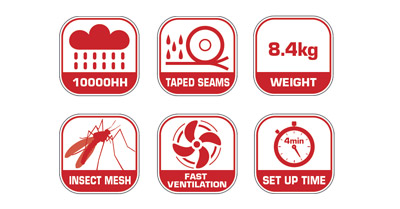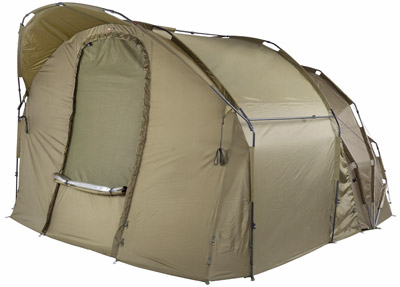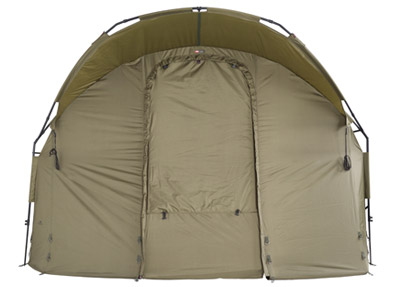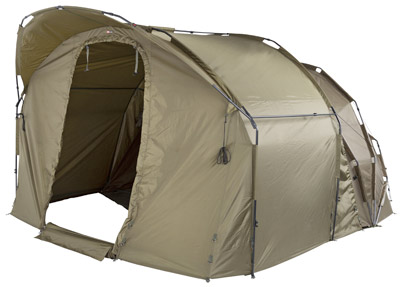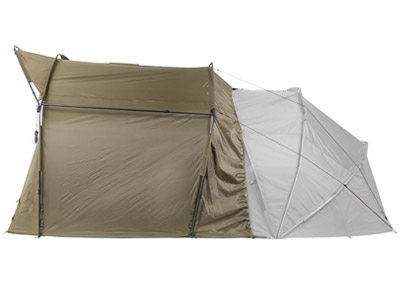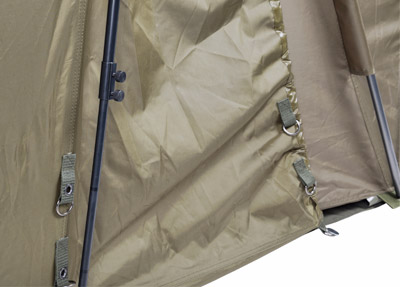 Customers who bought this item also bought :