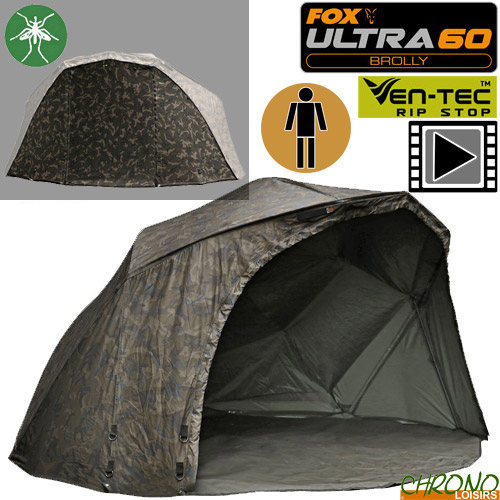 Fox is the largest distributor of specialized fishing tackle for carp. Who are the carp anglers who have never heard of products such as Swingers, FOX box systems, Microns. This is proof of a permanent desire for innovation and progress policy, both in design and in product development.
Abri Fox Ultra 60 Ventec Ripstop Camo avec Moustiquaire
139
€
90
Abri Fox Ultra 60 Ventec Ripstop Camo avec Moustiquaire
Abri Fox Ultra 60 Ventec Ripstop Camo avec Moustiquaire
Ces dernières années les ingénieurs Fox et l'équipe de développement ont travaillé d'arrache-pied en collaboration avec nos consultants et les meilleurs spécialistes Européens pour concevoir les meilleurs biwys du marché. Nous sommes nombreux à être certains aujourd'hui que Fox a atteint cet objectif.
Ces nouveaux biwys débordent d'innovations techniques en faisant des produits pratiques, se déclinant dans une variété de concepts afin de s'adapter à tous les pêcheurs, ceux privilégiant la légèreté et ceux qui recherchent un confort maximum durant les longues sessions.
Que vous recherchiez juste un abri pour une journée, un abri léger et rapide pour des sessions éclairs d'une nuit ou une véritable maison avec tout le confort pour des sessions longues sur le continent, vous pouvez être sûr de trouver l'abri dont vous avez besoin.


Abri Fox Ultra 60 Ventec Ripstop Camo 1 place
Fabriqué dans un tissu Ventec Rip Stop en coloris camouflage exclusif Fox avec tête hydrostatique 20 000mm, l'abri Ultra 60 Ventec Ripstop est équipé d'une fermeture intégrale sur le devant permettant de fixer la moustiquaire camouflage (ou un panneau avant intégral camouflage optionnel).
Fourni avec une toile interne amovible qui réduit grandement la condensation et augmente le confort (peut être laissé en place pour le rangement). Équipé du système de moyeu rapide STS qui offre un volume utile beaucoup plus important que les parapluies classiques, ce modèle 60ins (152cm) avec cadre fibre de verre 8mm assure une stabilité exceptionnelle.
Les quatre arceaux arrières vont jusqu'au sol pour plus de stabilité et les panneaux latéraux surdimensionnés offrent une protection accrue contre les éléments. Des panneaux de ventilation arrière en moustiquaire coloris camouflage exclusif Fox offre une meilleure circulation de l'air et un système de gouttière évacue l'eau latéralement.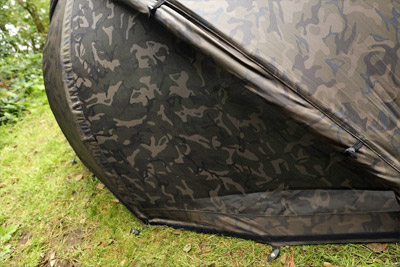 Panneaux de ventilation arrière en moustiquaire
Autres caractéristiques :
Sangles de support de cannes
Points d'ancrage multiples pour un réglage de la hauteur du parapluie
Moyeu de compression avec joint d'étanchéité caoutchouc
Mât central court amovible pour un montage rapide
4 connecteurs de mâts tempête (fourni avec 2 mâts tempête 60cm)
Capuchons de protection protègent la toile des embases de mâts tempêtes si ceux-ci sont laissés fixés pour le transport
Fourni avec : Tapis de sol renforcé intégral, vrilles renforcées, sac de transport renforcé avec fermeture à glissière intégrale
Tissu externe principal: 100% Polyester
Poids : 10.6kg (tout compris) - Toile anti-condensation : 600g - Tapis de sol : 1.4kg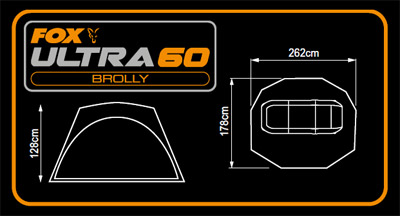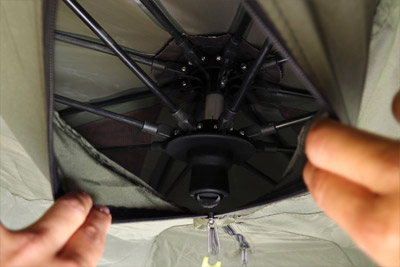 Toile anti-condensation avec accès au moyeu centrale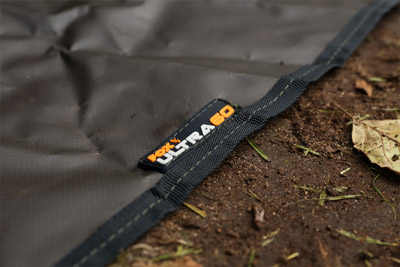 Tapis de sol renforcé intégral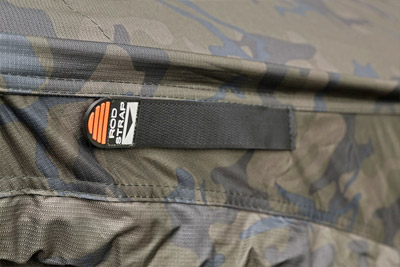 Accroche canne Velcro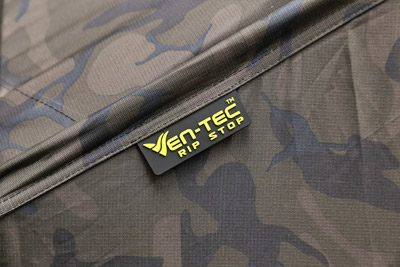 Fabriqué dans un tissu Ventec Rip Stop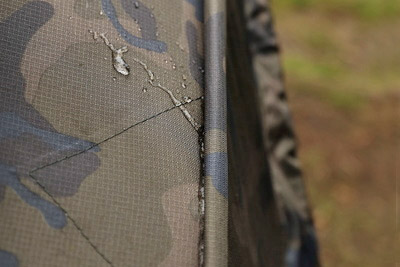 Système de gouttière afin évacuer l'eau latéralement
Abri Fox Ultra 60 Ventec Ripstop (Moustiquaire camo seul)
S'adapte sur tous les modèles ultra 60, simples et systèmes, pour une fermeture offrant ventilation et protection contre les insectes par temps sec.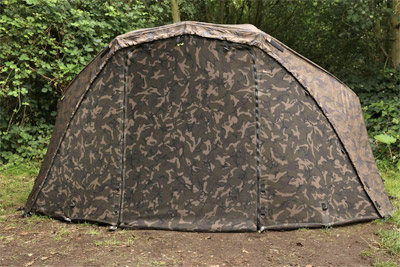 Finition camouflage Exclusif Fox
Finition camouflage Exclusif Fox
Fermeture à glissière intégrale qui vient s'attacher sur le devant des parapluies ouverts et systèmes Ultra 60
Fermeture double voie sur porte pour ouverture style « boite aux lettres »
Boucles d'attache élastiques pour les mâts tempête
Tissu principal : 100% polyester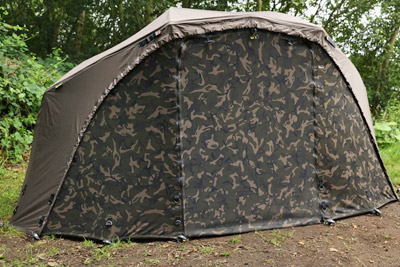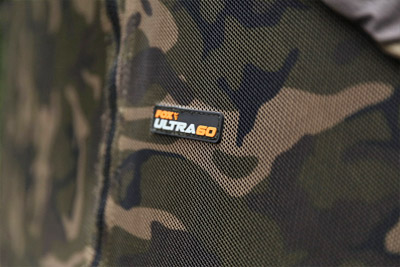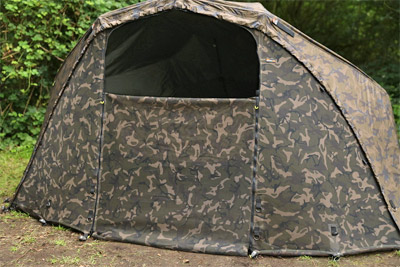 | Quantity | Ref | Name | + |
| --- | --- | --- | --- |
| 1 x | 217910 | Abri Fox Ultra 60 Ventec Ripstop Camo 1 place | |
| 1 x | 217913 | Abri Fox Ultra 60 Ventec Ripstop (Moustiquaire camo seul) | |
Customers who bought this item also bought :