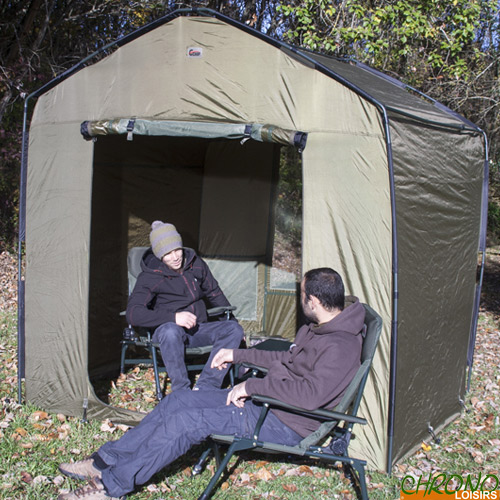 The Ccarp brand has been designed to offer an alternative solution to Carp anglers. It offers a range that meets 100% the needs of modern Carpists. The development of the range has been developed and finalized by specialist Carp anglers to guarantee users a response to their expectations.
Abri Ccarp The Cook House
60
€
00
Abri Ccarp The Cook House
Abri Ccarp The Cook House
A force de constater que de nombreux carpistes utilisent un biwy annexe pour y installer un coin « cuisine », nous avons développé cet abri dédié à cet usage.
Bien qu'il puisse être utilisé comme un biwy traditionnel, son design cubique le rend plus pratique pour cuisiner ou ce regrouper entre ami.
Rapide à monter, il offre une superbe hauteur sous plafond et une surface au sol permettant d'y installer aisément une grande table de type Dinner Steel et 3 ou 4 level chairs.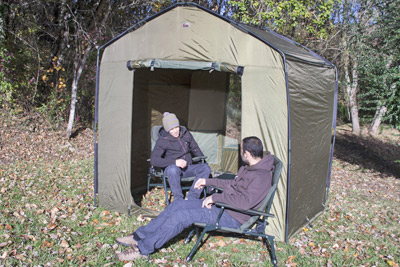 Il est doté d'une grande porte à l'avant, d'une grande fenêtre à l'arrière et d'une ventilation de chaque coté de celle-ci afin de conserver une circulation de l'air même en cas d'intempérie.
La présence de 3 crochets plafonnier vous permettra d'y accrocher de nombreux accessoires tels que des lampes ou divers ustensiles de cuisine.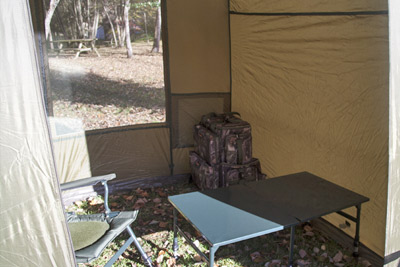 Réalisé dans une toile 420D
Tête hydrostatique 5000mm
Larges fenêtres pour une aération optimale (dont une sur la porte)
Présence de deux petites aérations en partie basse sur la façade arrière
3 crochets plafonnier
Fourni avec 3 barres de tension (deux latérales + une centrale)
Porte et fenêtres équipées d'un rabat plein et d'une moustiquaire verte
Points de fixation renforcés
Montage rapide
Tapis de sol épais « Heavy Duty » amovible
Coutures thermo-soudées
Encombrement : 90cm x 25cm x 25cm
Livré complet avec un jeu de sardines renforcés et un sac de transport
Dimensions : 215cm x 215cm x 210cm - Poids : 12.5kg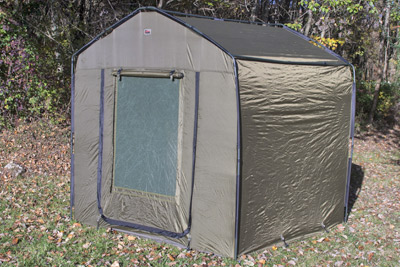 Porte équipée d'un rabat plein et d'un panneau moustiquaire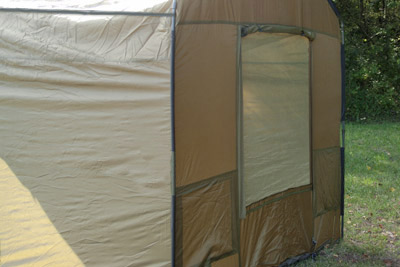 Ventilation arrière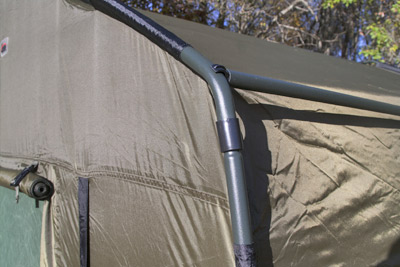 Barres de tension latérales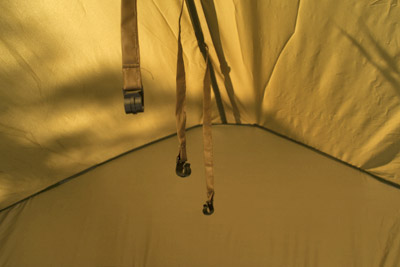 Crochets au plafonnier pour suspendre lampes et accessoires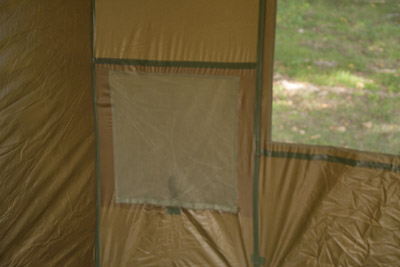 Aération prévue pour conserver la chaleur lorsque le Cook House est fermé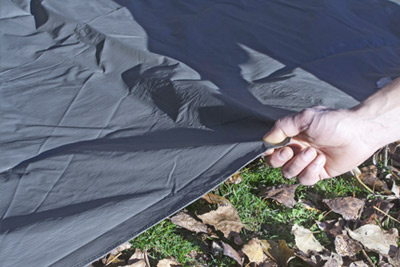 Tapis de sol renforcé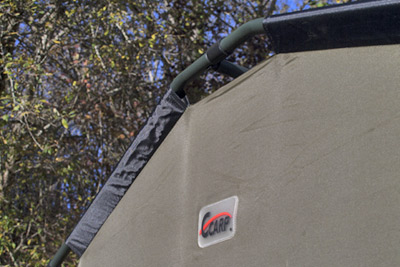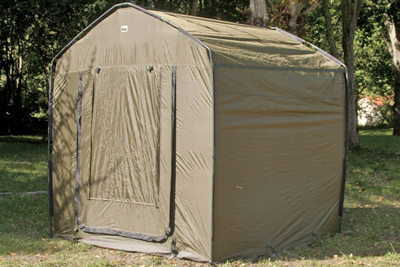 Customers who bought this item also bought :